Want to know how to best care for your furry friend? Follow these Best Tips for Healthier Cats & keep your feline happy & healthy for many years to come.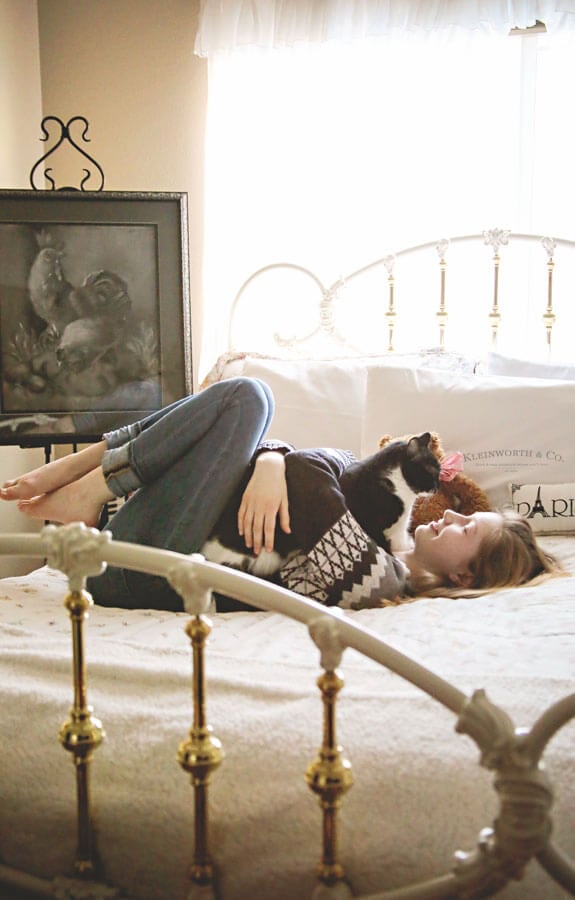 Like most people with pets, we see our animals like members of the family. They spend a lot of time with us & we truly enjoy their company. We cherish our time with them because they bring so much joy to our days. I think it's so important for the kids to have a close bond with their pets because it teaches them empathy, caring, responsibility, love, nurturing & compassion. We truly love our animals & do everything we can to care for them, protect them & give them the very best. Because they are aging, I thought I would give you a rundown of our Best Tips for Healthier Cats. These are the things we do to make sure we are doing our best for our fluffy companions.
Best Tips for Healthier Cats
Vet Check-Ups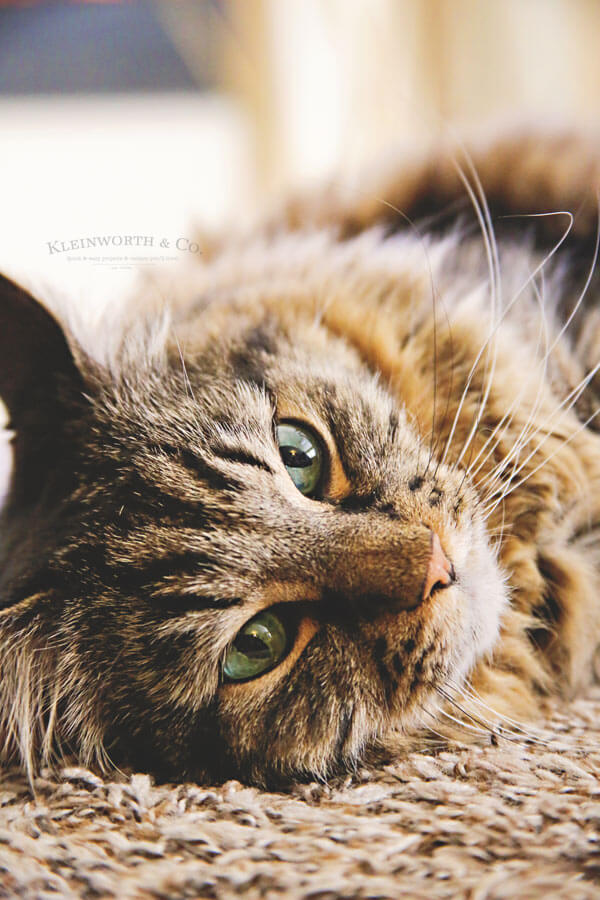 It should go without saying, but I'm going to say it anyway. Please schedule & keep regular vet visits. It's a good time to make sure they are up to date on their shots, identify any potential issues they might be having or get looming questions answered.
Clean Food & Water Bowls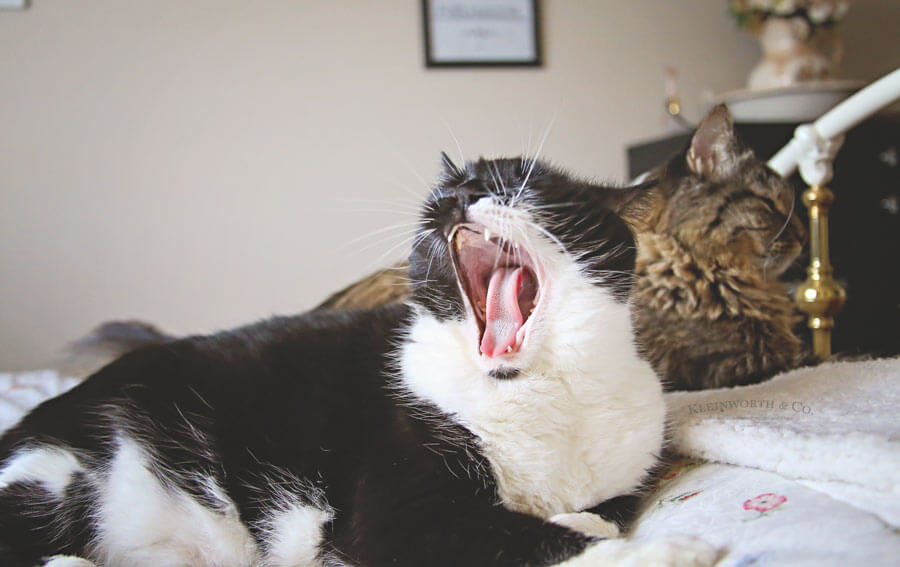 It's really important to feed your cat from a fresh, clean bowl at specific times of the day. Don't put out one bowl filled to the top & allow them to free-feed. This is not only unsanitary but also promotes unhealthy eating habits for your cat. For the water, I like to provide a fountain for my cats. They loved drinking out of the faucet for the freshest water but I really didn't like them being on the counters for health reasons. So getting them a water fountain was a great solution & they love it. Fresh, filtered water all day long. Just be sure to wash & clean that too.
Best Tips for Healthier Cats
Playtime & Love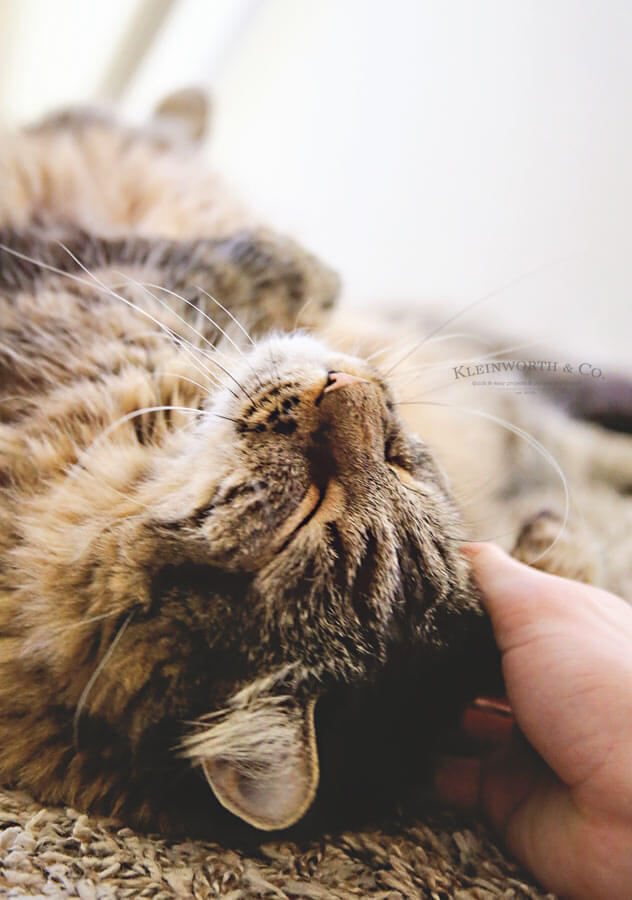 It's really important for your cats to get active playtime each & every day. Find toys that encourage them to play, drag a string, toss a feathered stuffed toy or roll a ball. My cats really love to play with paper or foil balls. This guy right here is known to rummage through my office trash bin & take all the paper balls out & hide them under furniture. We refer to him as the raccoon because he's sort of sneaky like that. When they are done playing we calm them down with cuddle time & affection.
Brushing & Grooming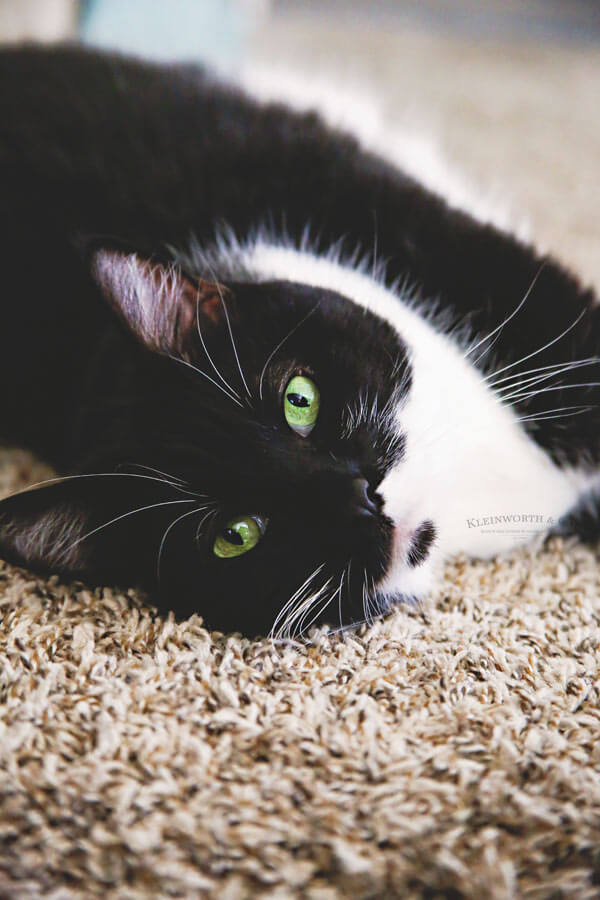 It's really good for their coat to keep it brushed & groomed.
Try to aim for at least once a week & this will also help with the shedding.
Food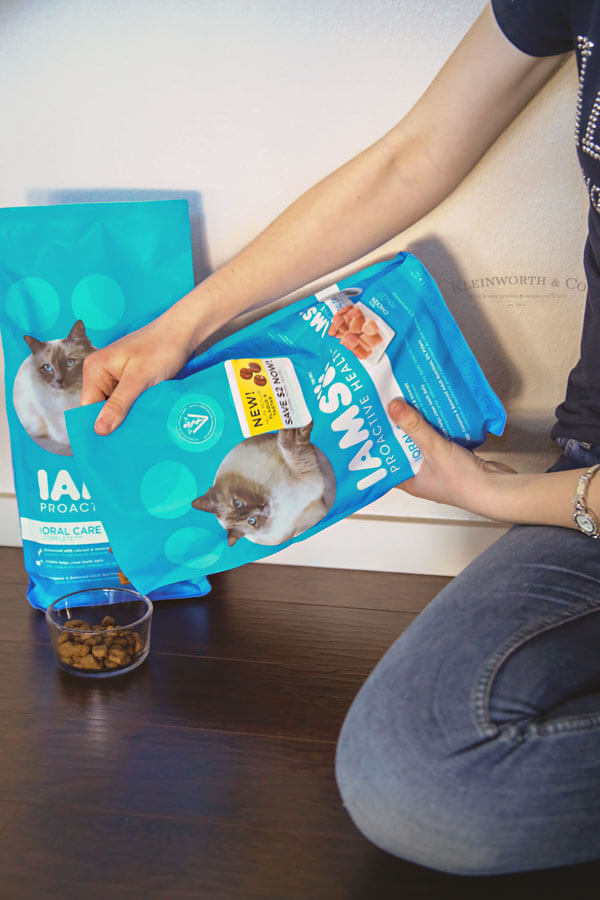 Just like you & I, our pets need to eat healthy food too. We recently made the switch to IAMS ORAL CARE COMPLETE™. Not long afterward, we saw visible differences in his skin and coat,digestion and also increased playfulness. I could really tell that both cats were feeling better & acting happier since making the switch.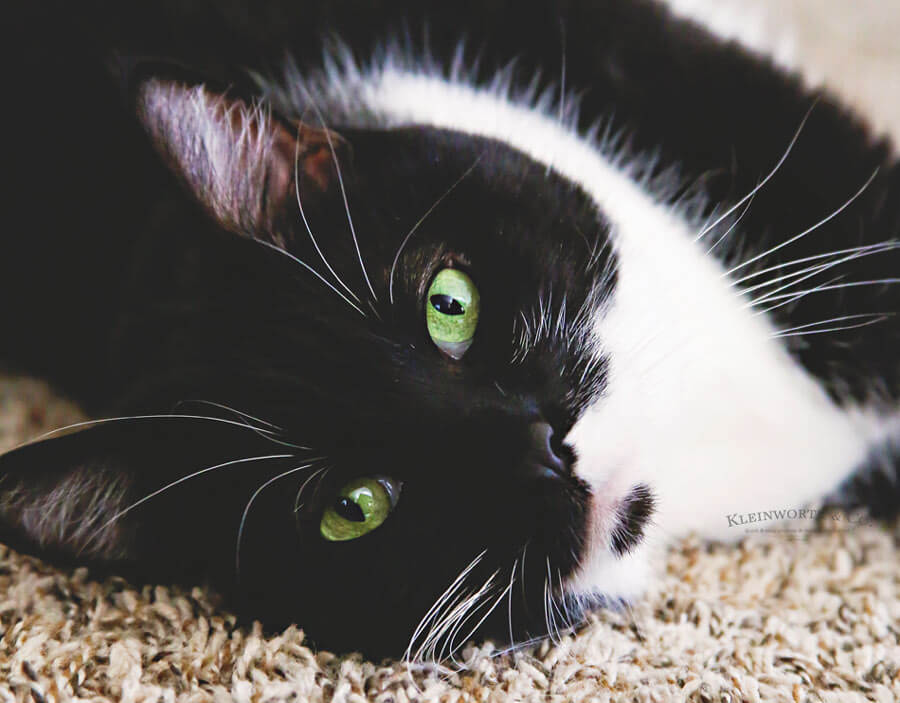 I like that it tackles the number one health issue cats face today: Oral Care, while still offering 100% complete & balanced adult nutrition, with 0% fillers that really helps with healthy digestion, healthy skin & coat & a healthy heart. The new food has a larger sized kibble with grooves that encourage chewing and help scrape away plaque and tartar.
Because we all want what's best for them, right? It's also available at major retailers & pet stores nationwide, making it easy to grab while doing your weekly shopping.
Visit IAMS ORAL CARE COMPLETE™ for more info!
RIGHT NOW YOU CAN WIN one of 24 total prize packs containing IAMS™ ORAL CARE COMPLETE™ and customized IAMS™ cat supplies (i.e. bowl, collar, etc.)[ARV $50] AWESOME!
Dates: February 14 – March 31
TO ENTER: Leave me a comment telling me what kind of cat you have!
Notification: Winners will be randomly selected by CLEVER and notified by April 7
**Terms & Conditions: The official Terms & Conditions: Age 18+ | US resident only | Only one winner per household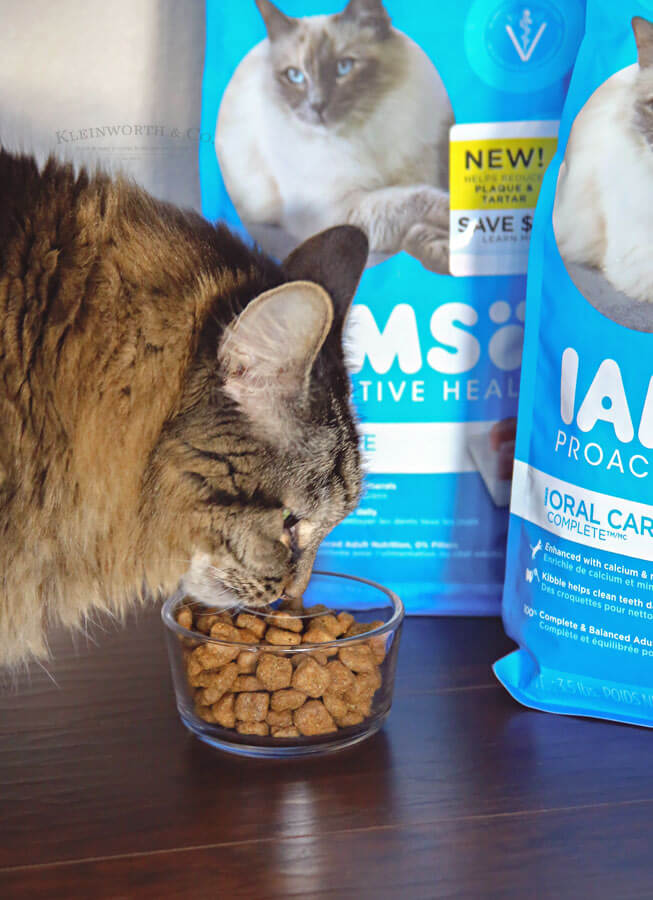 Following these Best Tips for Healthier Cats will sure keep your kitties happy & healthy for many years to come.
I was selected for this opportunity as a member of CLEVER and the content and opinions expressed here are all my own.
To see where I am linking today- visit HERE