Back to School I Spy Printable – FREE printable to keep get the kids excited for back to school & learning. Fun & free fall kids activity!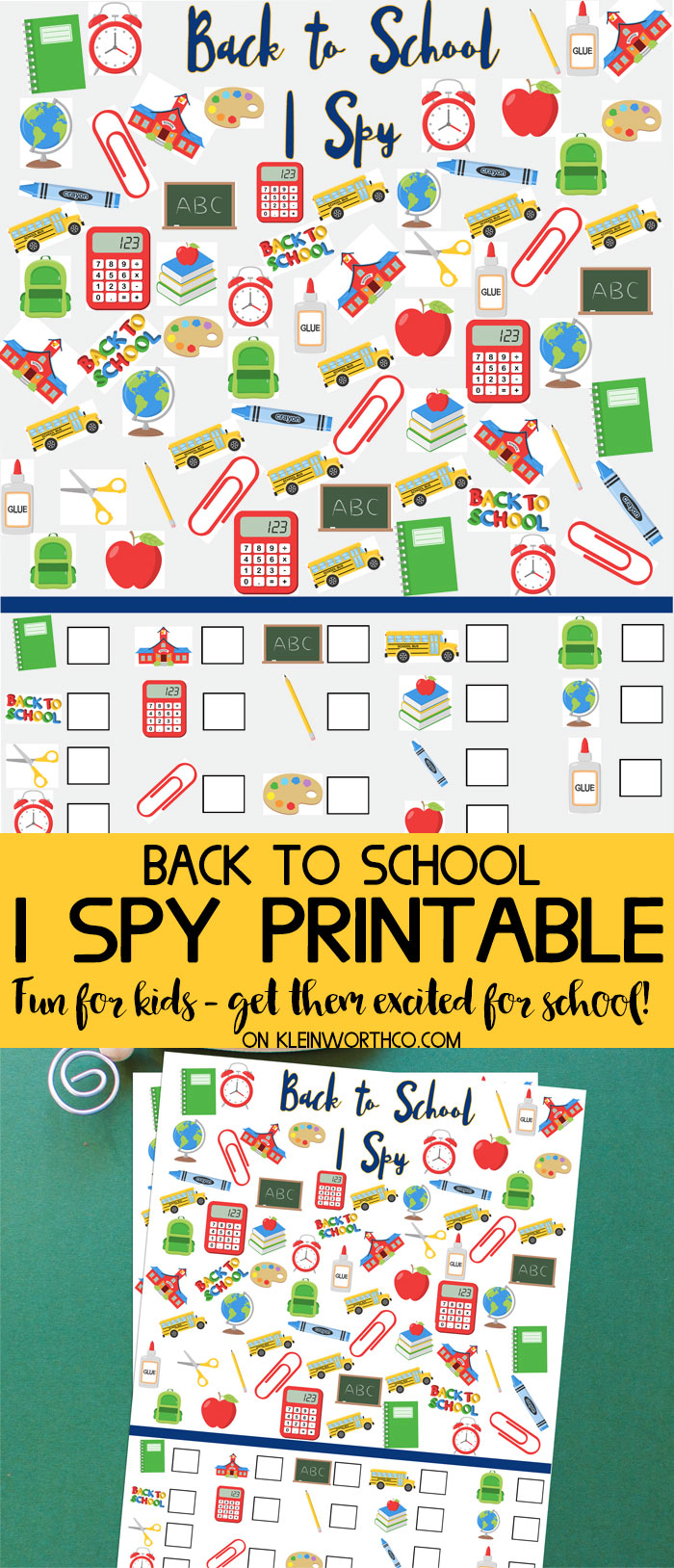 Can you believe it's already time to start thinking about back to school? It's crazy. I hear so many parents talking about how they need to get their kids excited for heading back to class & think I have just the thing. This Back to School I Spy Printable is super fun for the little ones & gets them looking forward to all the fun things that happen this time of year.
Back to School I Spy Printable
This post contains some affiliate links. Click here to read my full disclosure policy.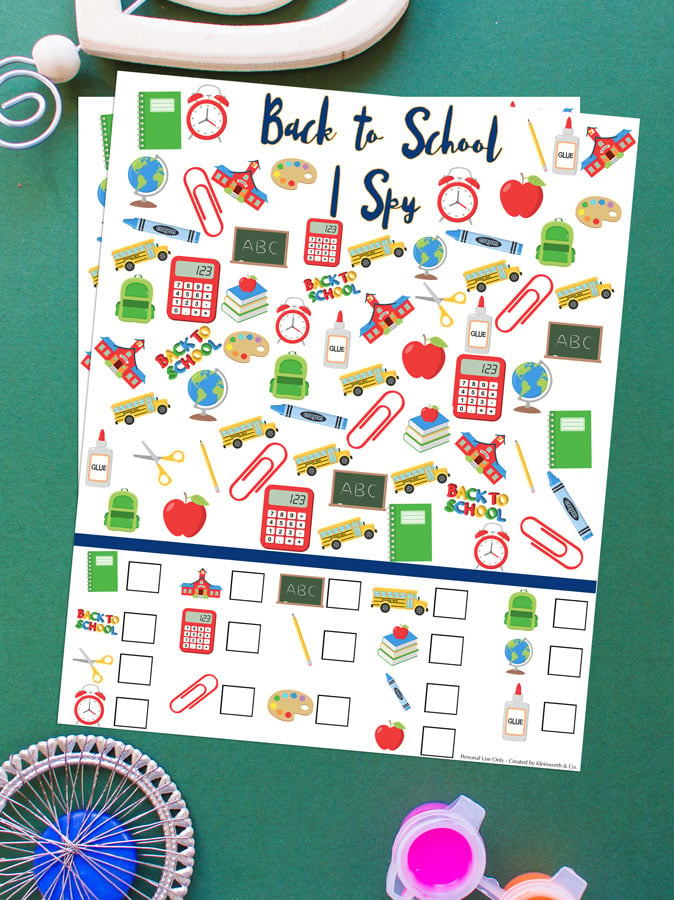 I always loved back to school time. I really love school/office supplies & so getting new note pads, art supplies & fresh pens & pencils has always made me happy. Still, to this day I could wander the office or art supply stores for hours loading up my cart with things I already have here, but somehow need more of. Can you relate? Do you love fresh new supplies? My kids are homeschooled & don't require anything more than note pads, pencils & fresh dry erase markers most of the time. But that doesn't stop me from stocking up this time of year & snagging all the new school supplies I can & getting our art cabinet packed. TIP*** Snag a few extra coloring books & packs of crayons now & save them for stocking stuffers later on. You Christmas will be here before you know it. You may as well get those items on the big discount. But anyhow- I created this super fun Back to School I Spy Printable to help kickstart the season & get those kiddos super happy to head back to learning. Download below.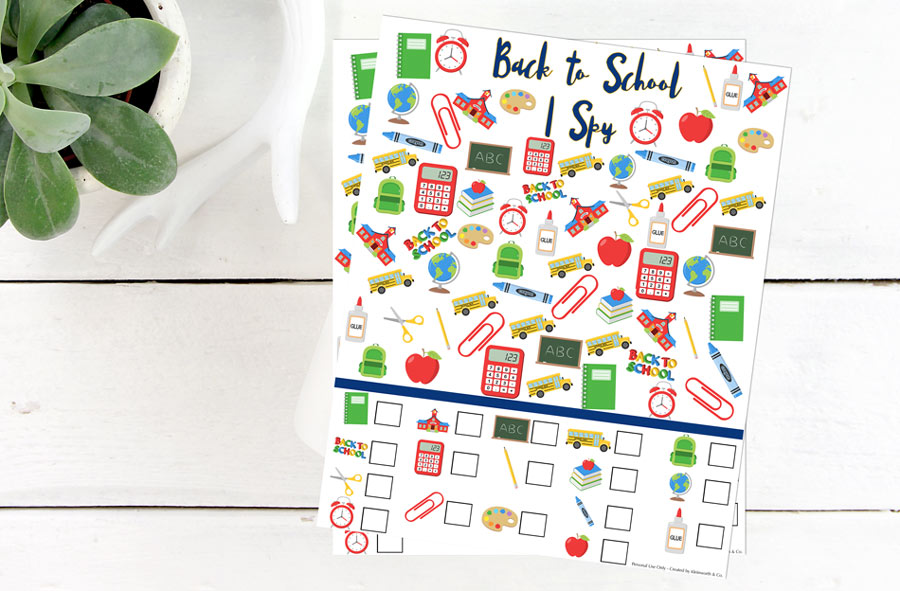 Back to School I Spy Printable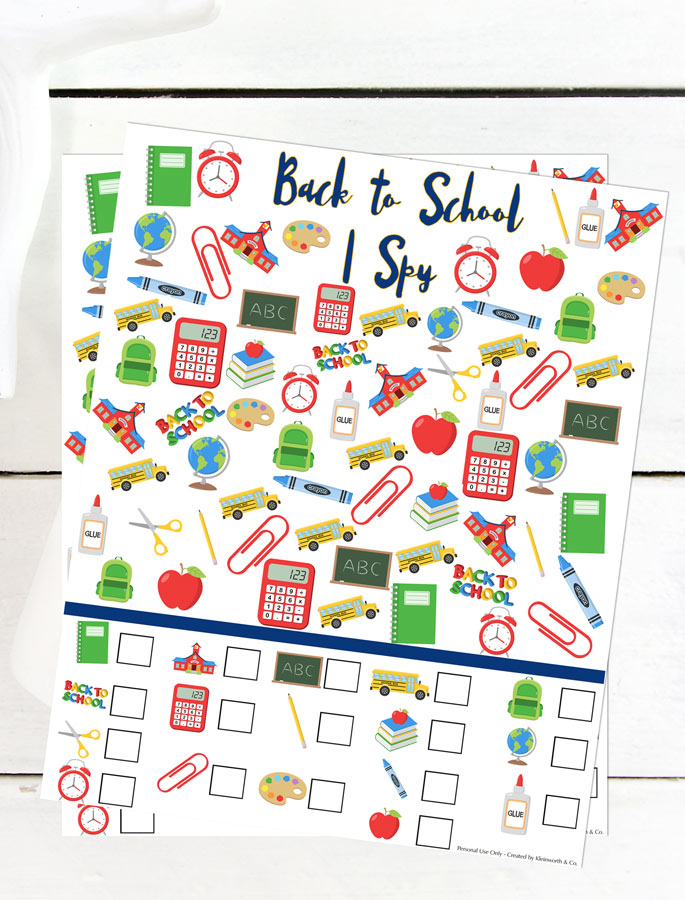 DOWNLOAD Back to School I Spy Printable HERE
Happy Back to School!
If you love this – you don't want to miss our latest book!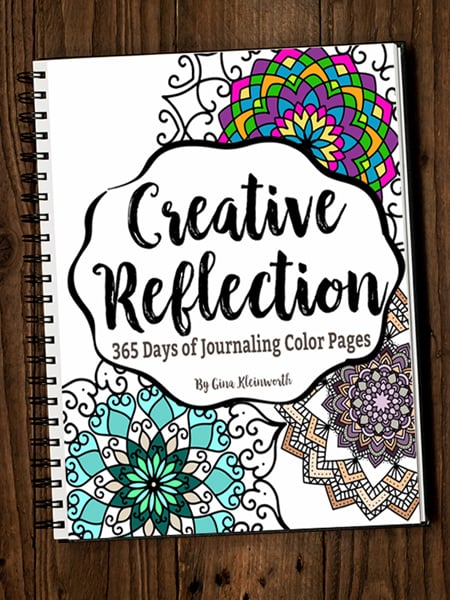 Creative Reflection – 365 Days of Journaling Color Pages
365 Journaling prompt coloring pages + monthly & yearly goal sheets AND 14 free color pages
Nearly 400 printable coloring pages for just $8.99
If you share this with your kids- please leave a link or tag me on Instagram @KleinworthCo
Looking for more great summer printables?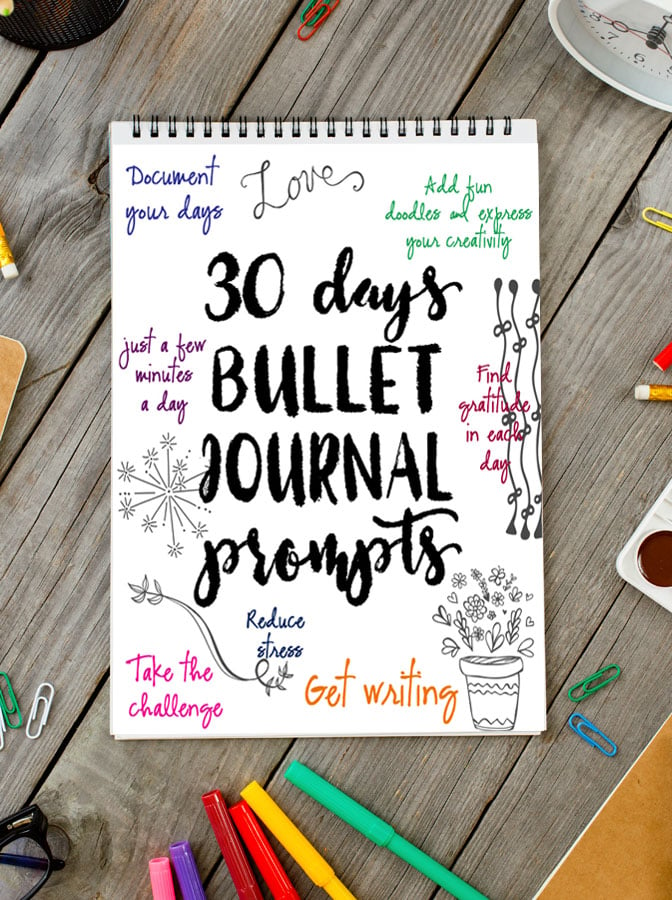 30 Days Bullet Journal Prompts Free Printable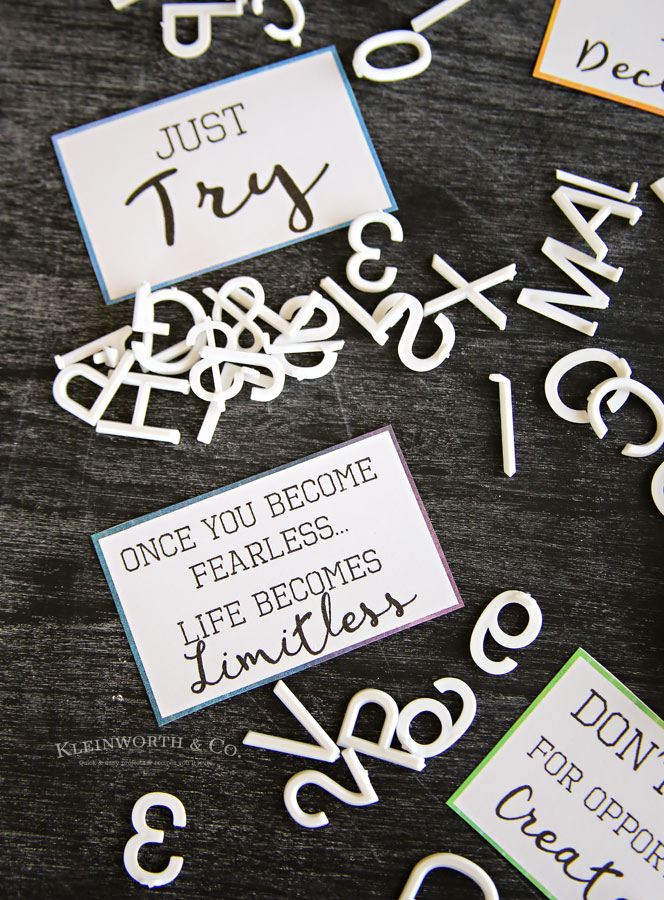 Encouragement Lunch Notes Back to School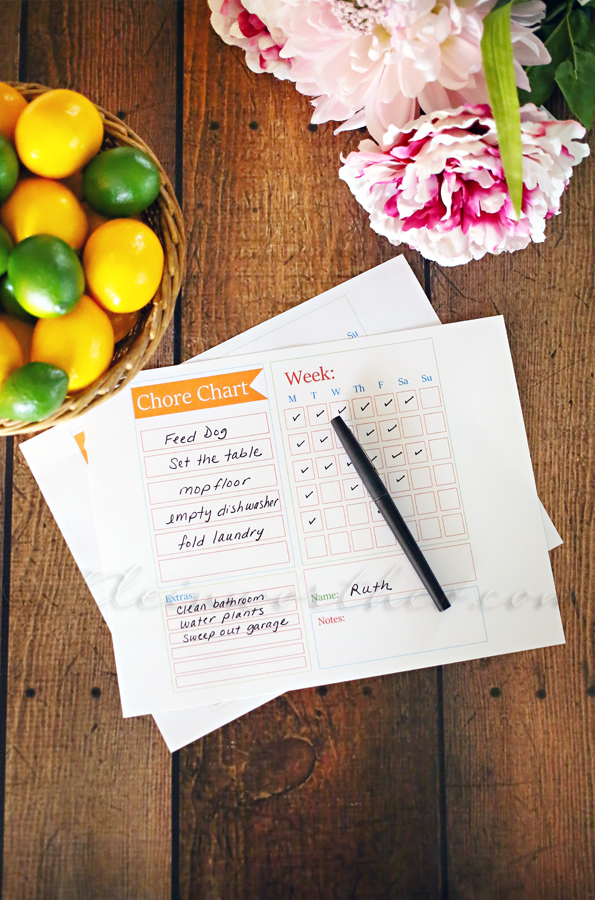 Don't miss these great ideas from these bloggers….
DIY Homework Station from Polka Dot Chair
Organize back to school from Kids Activities Blog
To see where I am linking today- visit HERE