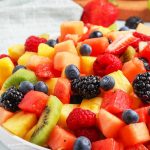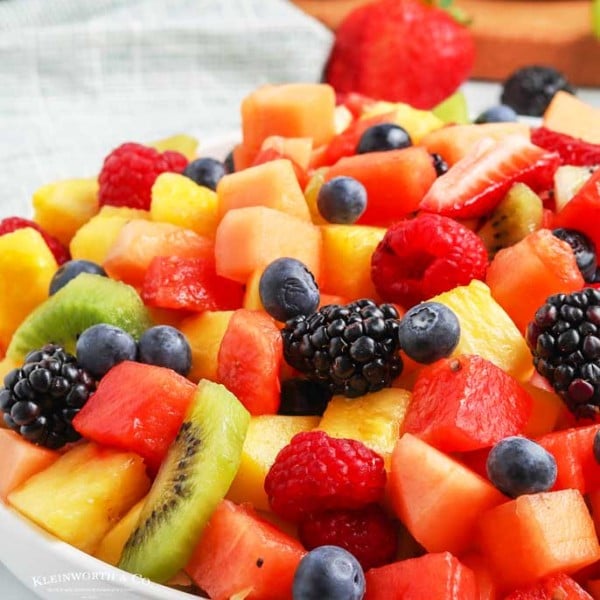 Print
Easy Fruit Salad
Easy Fruit Salad is a healthy and delicious breakfast or when served as a side dish at a potluck, backyard BBQ, or pool party. So good!
Amounts will vary depending on how many you are serving
Watermelon

Cantaloupe

Pineapple

Mango

Green grapes

Red grapes

Strawberries

Blackberries

Red raspberries

Blueberries

Kiwi

peeled and sliced
Clean and cut all of the fruit and add it to a large bowl.

Stir gently to combine.

In a small bowl, whisk together the juice and honey for the dressing until well combined.

Drizzle the honey mixture over the fruit and toss gently.

Store in the refrigerator until chilled.

Store the leftovers in the refrigerator for up to 5 days.
For 8-10 servings, I added -
½ of a small watermelon
½ of cantaloupe
½ pineapple
1 mango
About 20 of each kind of grapes
About 20 strawberries, blackberries, and red raspberries - each
A couple of handfuls of blueberries
2 kiwis