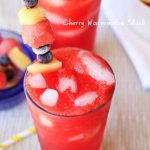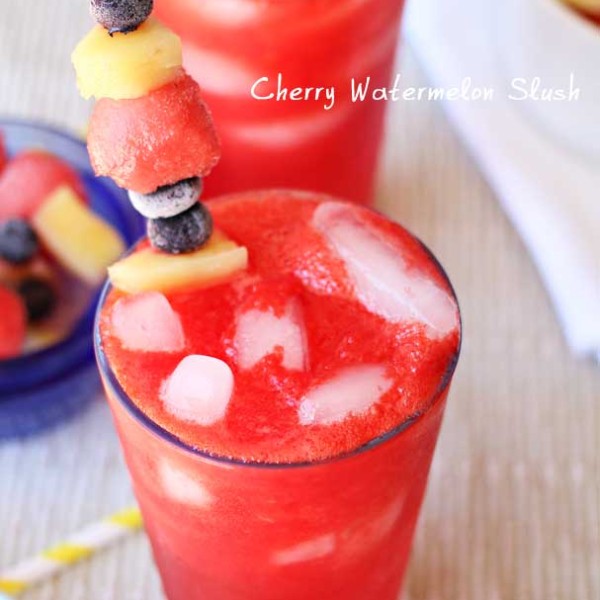 Print
Cherry Watermelon Slush
Cherry Watermelon Slush a refreshing summer drink.
Add watermelon to blender

Sprinkle in cherry limeade powder from packet & blend until you have a nice puree consistency.

Pour over ice in glass to about the 1/2 way point

Fill remainder of glass with soda

Stir to combine. Add any additional garnish if desired.

I like watermelon, pineapple & blueberries frozen on a skewer.