Valentines Day Recipes, Crafts & Free Printables. If you are looking for the most delicious & adorable Valentine's Day Ideas- this is the motherload! Don't miss the recipe for these Valentine Red Velvet Brownies! on kleinworthco.com
As a homeschooling mom to 3, I'm always thinking of fun ways to celebrate holidays to make them special for the kids. I like recipes, crafts & printables that are simple & easy & don't take a lot of time.
These Valentine's Day Ideas I share here contain images taken by me of the actual recipe, project or craft – unless of course it's a contributor or guest post from my wonderful team. What you see is what your end result will be. I hope this collection helps you find everything you need to make your Valentine's Day special.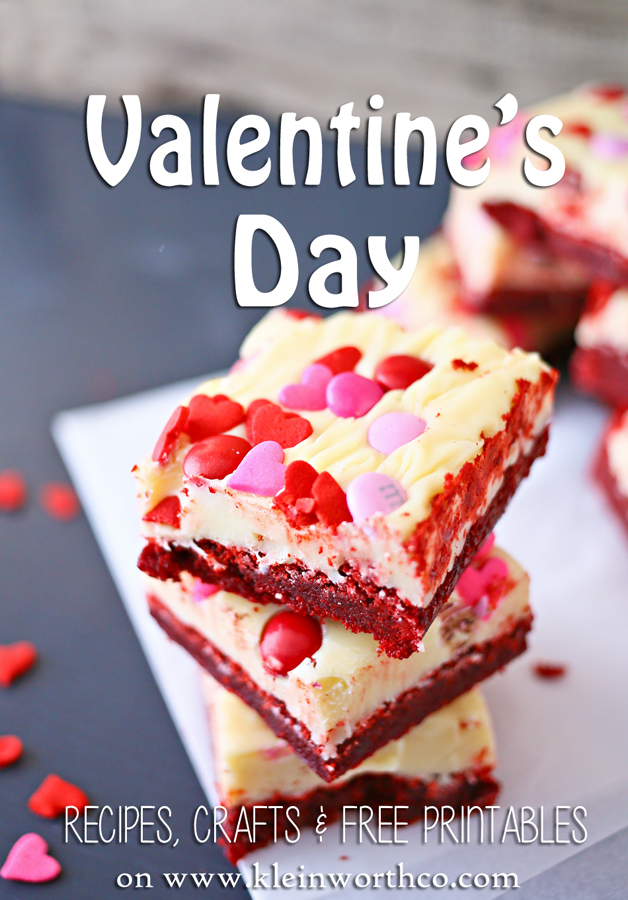 Valentine's Day Recipes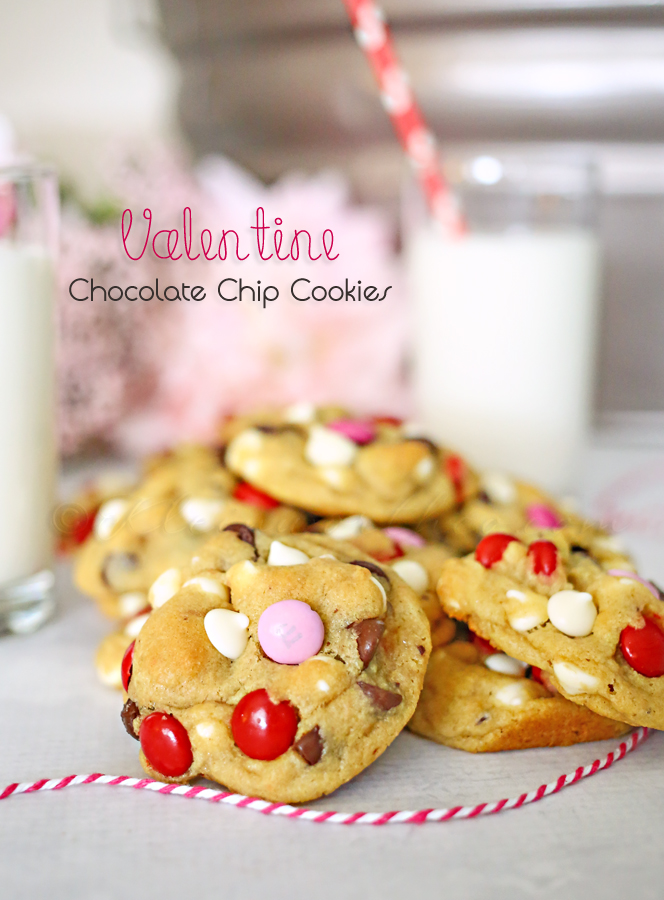 Red Hot Cheesecake Brownie Bars
Hearts & Kisses Cream Cheese Mints
Valentine Chocolate Sugar Cookies
Valentine Shortbread Bars
Valentine Chocolate Chip Cookies
Red Hot Kisses & Hugs Cookies
The Dirty Shirley
Valentine Oreo Truffles
Nutella Kahlua Truffles
Nutella Mini Cheesecakes
Red Velvet Bundt Cake w/ Kahlua Ganache
Red Hot Dark Chocolate Fudge
Cinnamon Roll Hot Chocolate
Red Velvet Biscotti
Red Velvet Cake Mix & FREE PRINTABLE
Valentine Red Velvet Brownies
Whimsical Marbled Valentine Cookies
Valentine Cinnamon Rolls
Valentine's Day Projects

Cupid's Valentine Card Holder
Valentine Porch Sign
Valentine Red Hots Votive
Simple Valentine Wreath
Valentine's Day Free Printables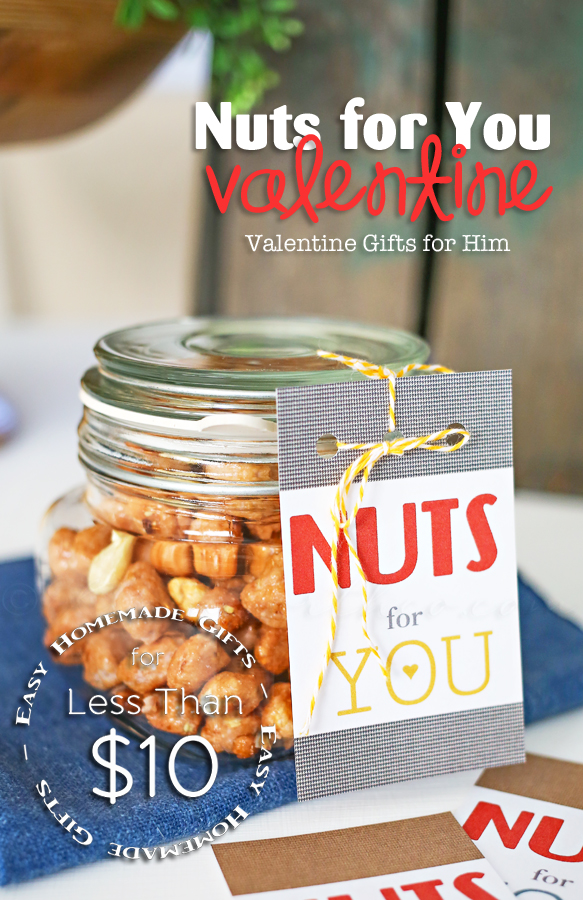 Nuts for You Valentine Printable
Sweet Valentine Printable
Valentine's Day Round-Ups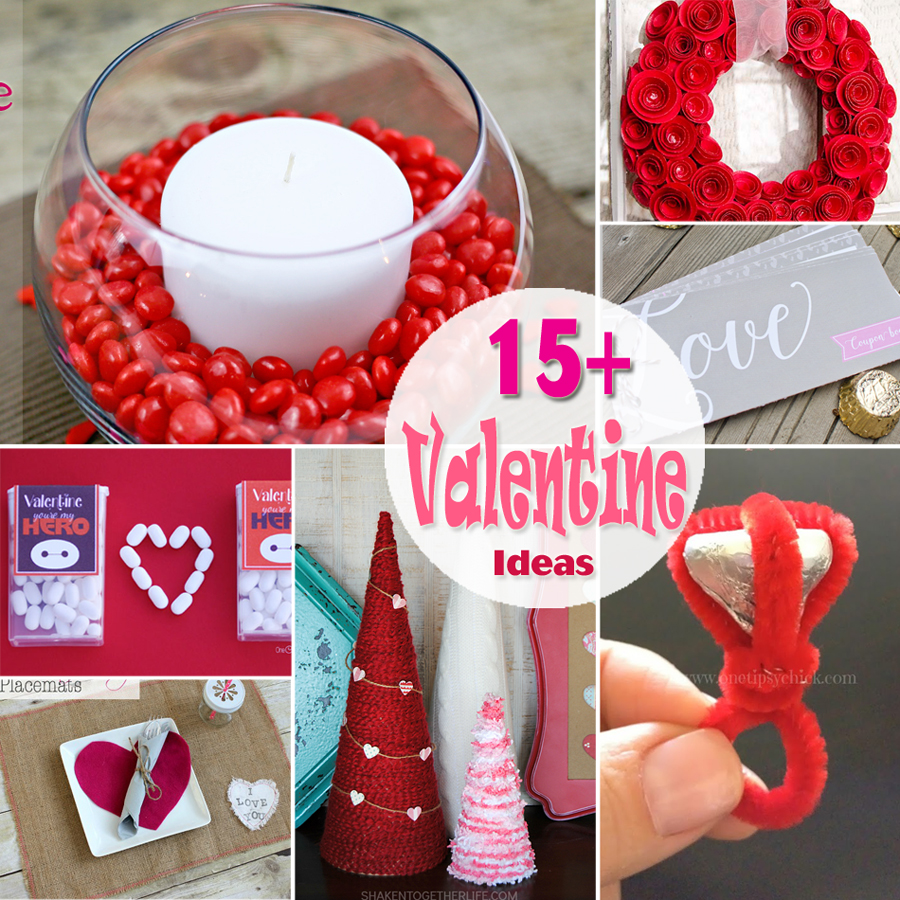 25 Valentine's Day Recipes
30 Handmade Valentine Gift Ideas & Printables
15+ Valentine Ideas
30 Valentine's Day Desserts
24 Sweet Valentine Treats