I participated in an Influencer Activation on behalf of Influence Central for Mabel's Labels. I received a voucher to facilitate my review as well as a promotional item to thank me for my participation.
It's summer camp time. If you are sending your kids off to camp I have some Summer Camp Packing Tips here to help you out. Don't miss the Mabel's Labels coupon & contest at the bottom too!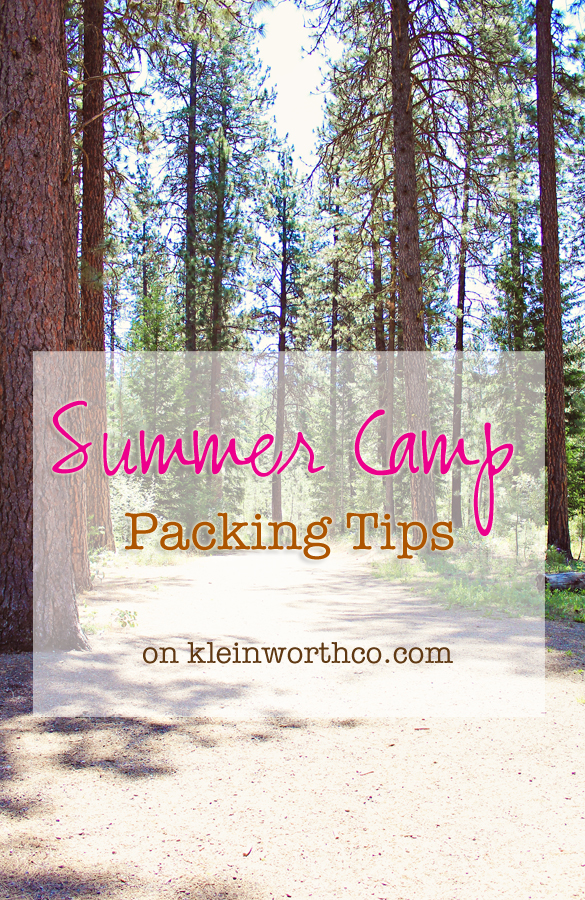 I went to camp every summer when I was in high school. It was mainly geared for my extra-curricular activities I was involved in during the school year but it was a great time to get away for a couple weeks.  I remember packing was always the hardest part & there was always something I realized I had forgotten once I got there. At that point it was too late & I had to do without. I thought you might experience the same woes with your kids too. So if  your child is planning to attend camp this summer there are some tips for making sure you remember it all & they leave & come home with everything!
Plan out a packing list ahead of time
I usually have them write down everything as they use it as they go through their daily routines about a week before. This way we remember to get things on the list that are so routine that they may actually forget they use them – and then forget that it needs to be packed.
Choose a large enough bag or trunk.
They will be living out of this for the duration of their stay. Make sure it's large enough to  not only hold everything but that there is room to find it all once they are there.
Lay out everything ahead of time & take a good look at what they are taking.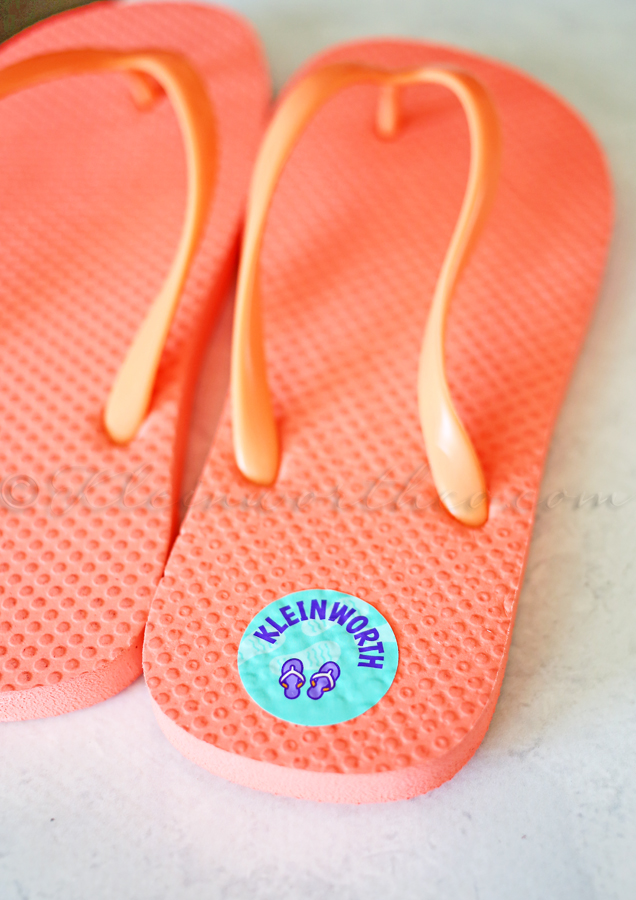 Label EVERYTHING
As you fold & pack each item – stick a label on it.  That way there is no mistaking who these things belong to.
Ones like these super cute Limited Edition Camp Labels from Mabel's Labels are great because they are laundry, dishwasher & microwave-safe – 100% guaranteed.  So you can put them on everything from clothes, swim gear, backpacks, shoes, toiletries & more.  I love them because they are available in so many great designs (easy to order & affordable) – you will definitely find ones perfect for every member of your family – all able to be customized to your needs.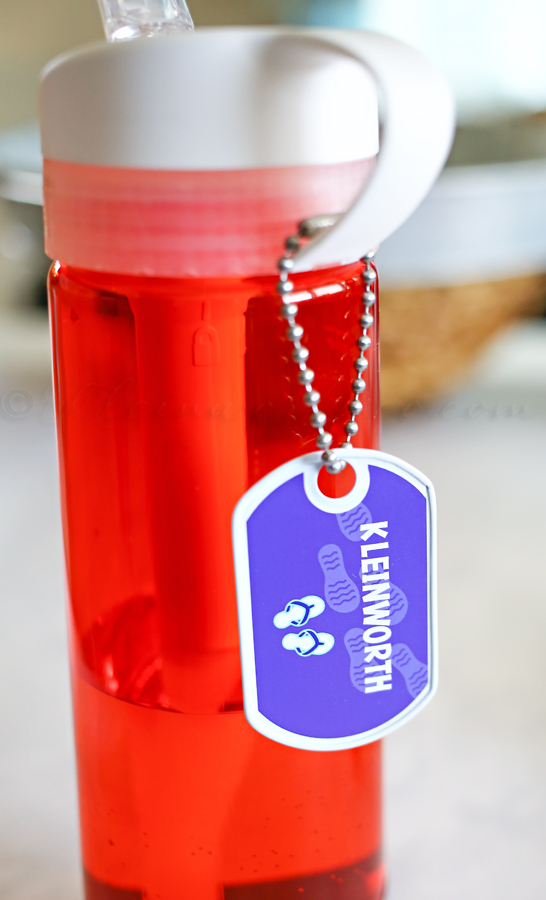 Pack a water bottle – preferably a reusable one with a filter.
This way they can always have fresh water – even if the only source is a drinking fountain.
Fun stamped metal tags like these are great for not just water bottles, but work well on their luggage too.
Plus – they are ADORABLE!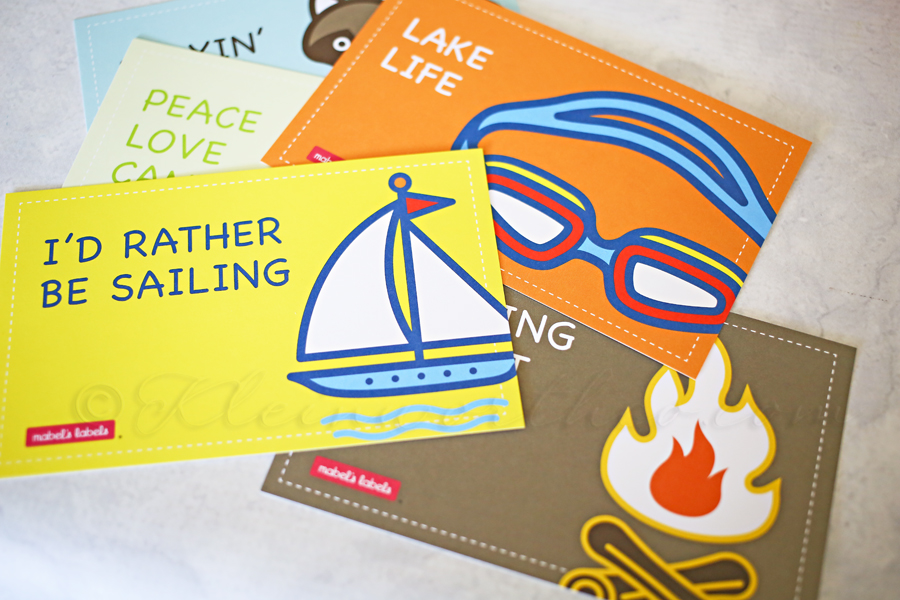 Don't forget – medications, sunscreen & some super fun post cards like these so they can write home.
Be sure to leave valuables at home too!!
Pack a copy of the list
This is so they can check off everything as they pack to come home. This will help them make sure they have gathered everything they arrived with & raise a red flag if they forgot something!  (providing they actually go through the list) 🙂
……and finally …..
Don't stress!  It's going to be a great experience!
Join the Mabelhood community on Facebook, Twitter, Google+ & Instagram!
Sign up for free newsletters too – a fun & reliable source for all things mom-related!
Mabel's Labels is offering a chance to receive 15 – 50% or free item coupons!
Opportunity opens on May 22, 2015 and closes June 22, 2015
By signing up for the Mabel's Labels Newsletter and completing one additional social share, you will be given a one-time use coupon code. Go to Mabelslabels.com to find out which discount you got!
Hurry up! Grab your code & pick up your own custom labels!
Not going to camp this summer? How about some fun activities they can do at home!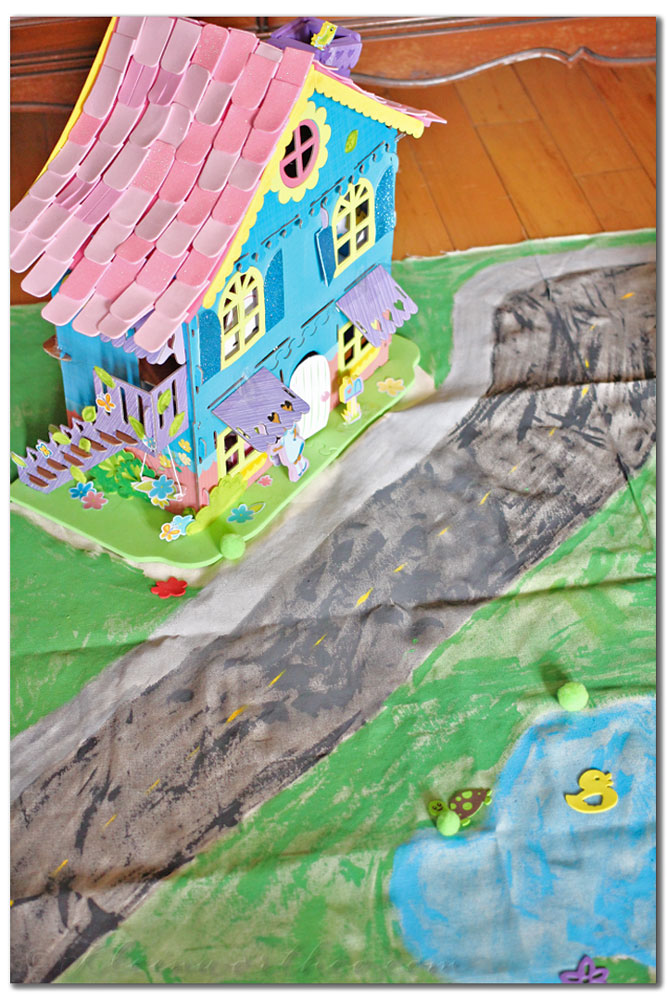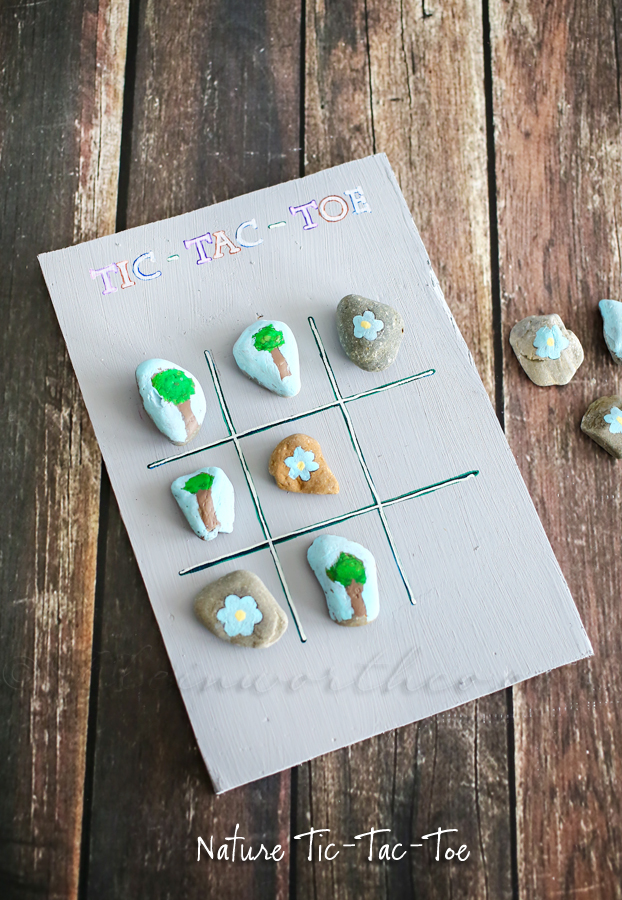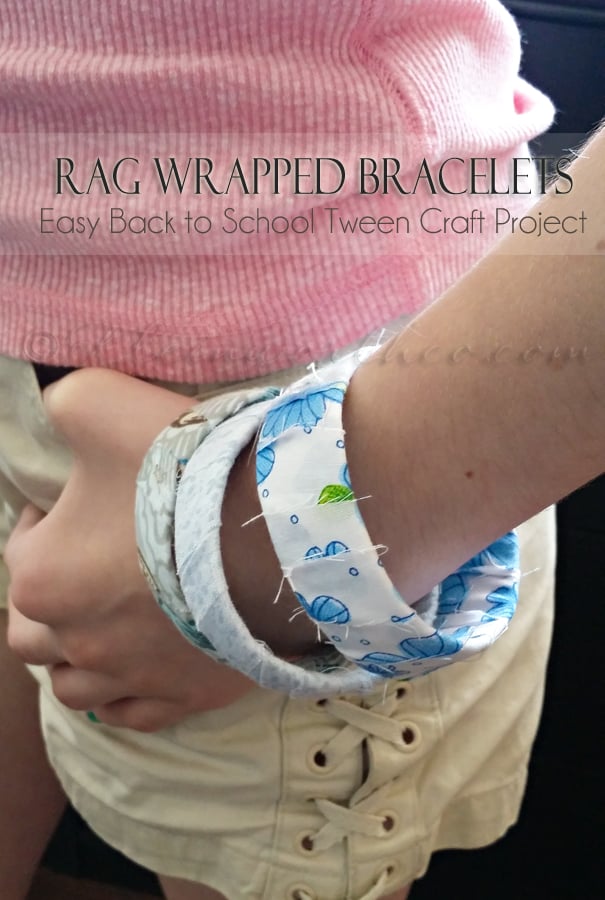 To see where I am linking today- visit HERE