I talk a lot about making things for the kids. In fact, yesterday I shared a great breakfast recipe that the kids loved! But rarely do I make something specifically for the hubs & I. Rarely do we add a little something to our morning coffee. But sometimes I just crave a little something – most of the time on the weekends. Once in a blue moon I can get him out the door before coffee to pick up some donuts for me. But usually if I want something first thing in the morning it has to be something I have made ahead of time. Like this Snickerdoodle Coffee Cake that I whipped up for this past weekend. We had a ton of things we needed to knock out early Saturday so I knew leisure time would be scarce. But I didn't want to feel like I was rushing through my weekend. Having this super simple coffee cake before our weekend really got rolling was a great way to feel like we were having a relaxing weekend even though that wasn't the case.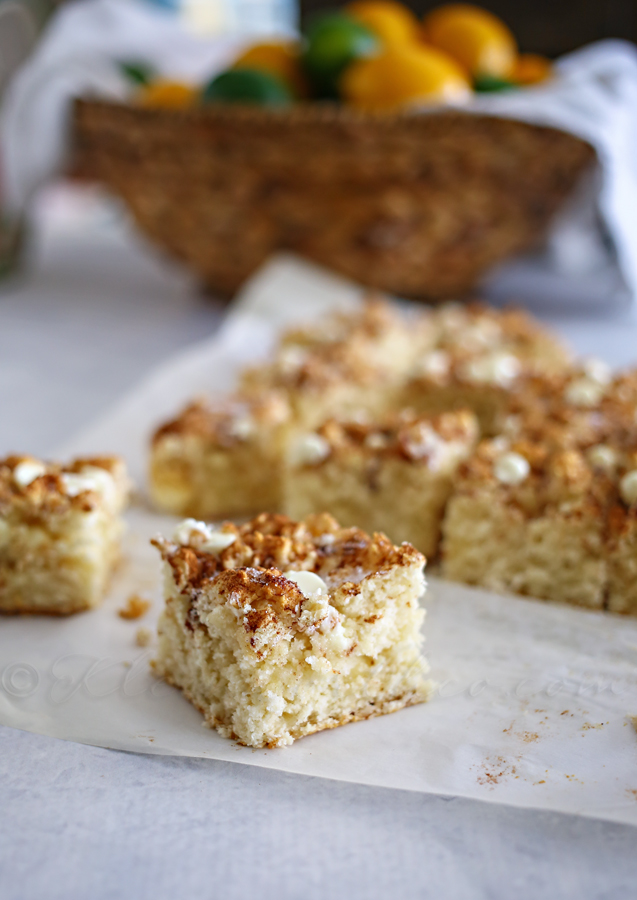 This moist & delicious Snickerdoodle Coffee Cake is so easy to make with one secret ingredient.
Packed with great cinnamon flavor, perfect for coffee time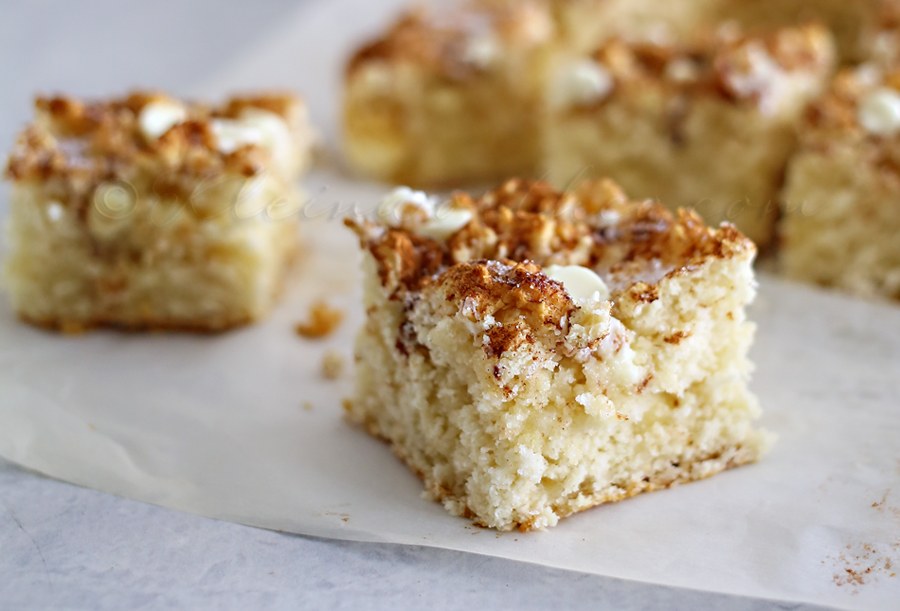 Really – using the pancake mix made this so light & moist. YUM! I might make this an every weekend occurrence.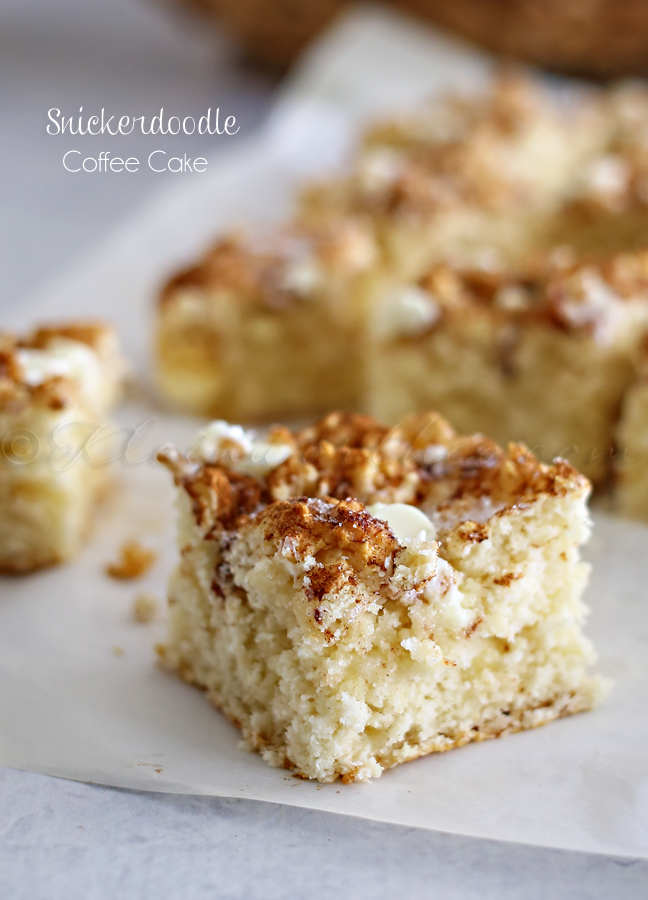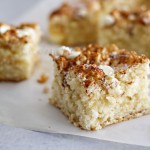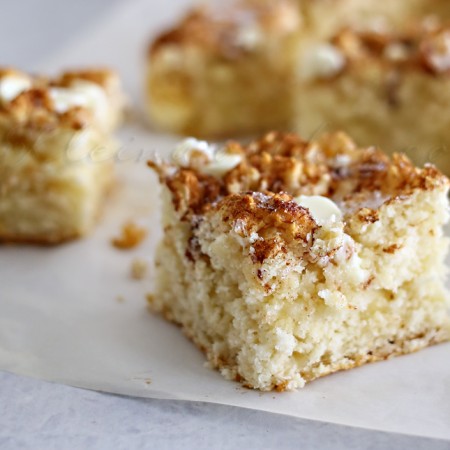 Snickerdoodle Coffee Cake
Ingredients
2-1/2 cups pancake mix the kind that calls for adding only water
1/3 cup granulated sugar
1/2 cup white chocolate chips
1/2 cup water
1/2 cup sour cream
3/4 tsp vanilla extract
Topping
1/4 cup granulated sugar + 1 tbsp
3/4 tsp ground cinnamon
1/4 cup white chocolate chips
Instructions
Preheat oven to 375 degrees

Line 8x8 baking pan with parchment & set aside

In a large bowl combine the cake ingredients & fold together until well mixed (batter will be quite thick & almost difficult to mix)

Spread into prepared pan

In a small bowl combine 1/4 cup sugar & the cinnamon for the topping & stir to combine

Sprinkle over batter

Bake 25-30 minutes or until toothpick test is clean

Remove & immediately add remaining chocolate chips & sprinkle on remaining granulated sugar

Allow to cool on wire rack before cutting

Store in an airtight container at room temperature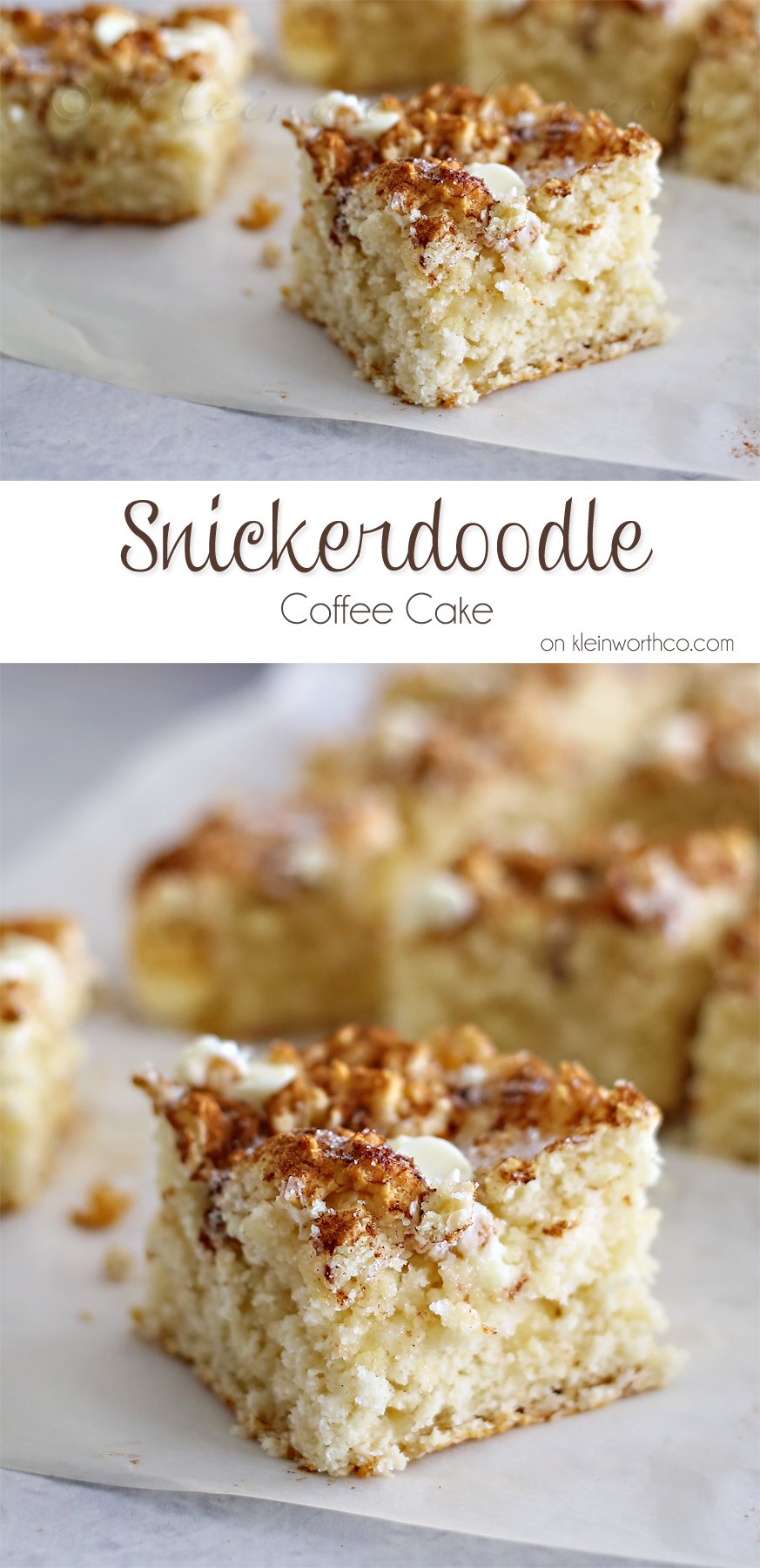 How about more great breakfast ideas??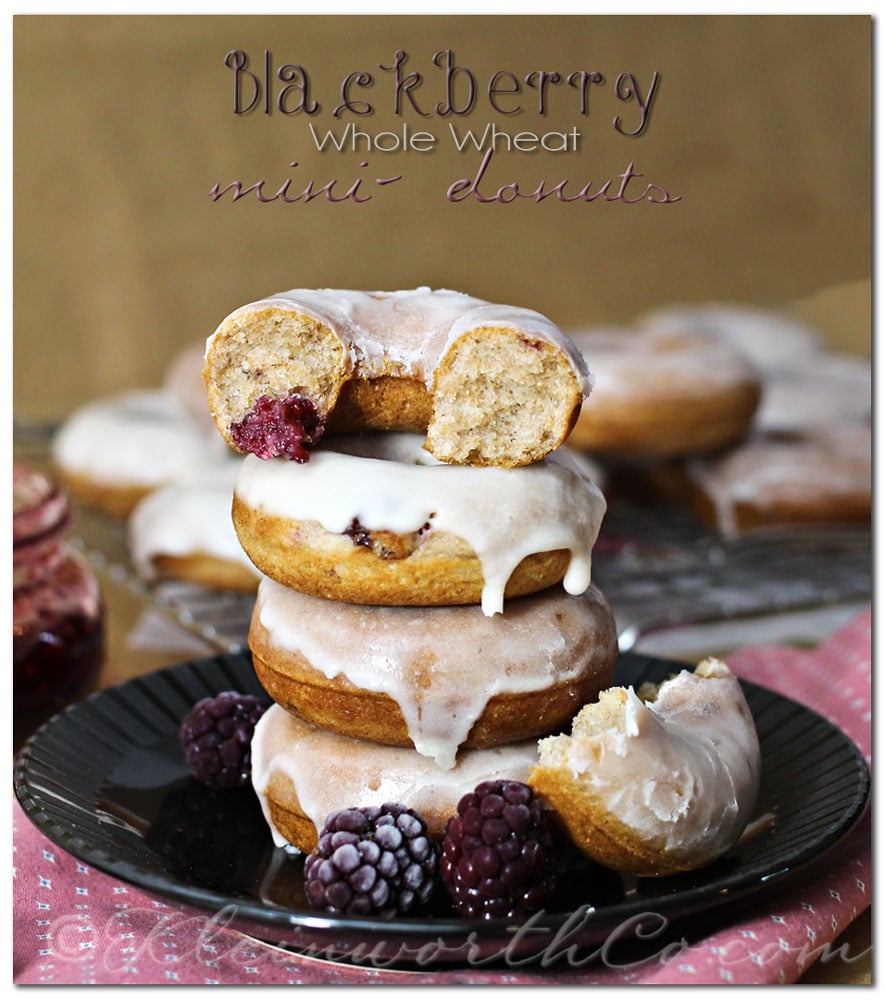 Blackberry Whole Wheat Mini-Donuts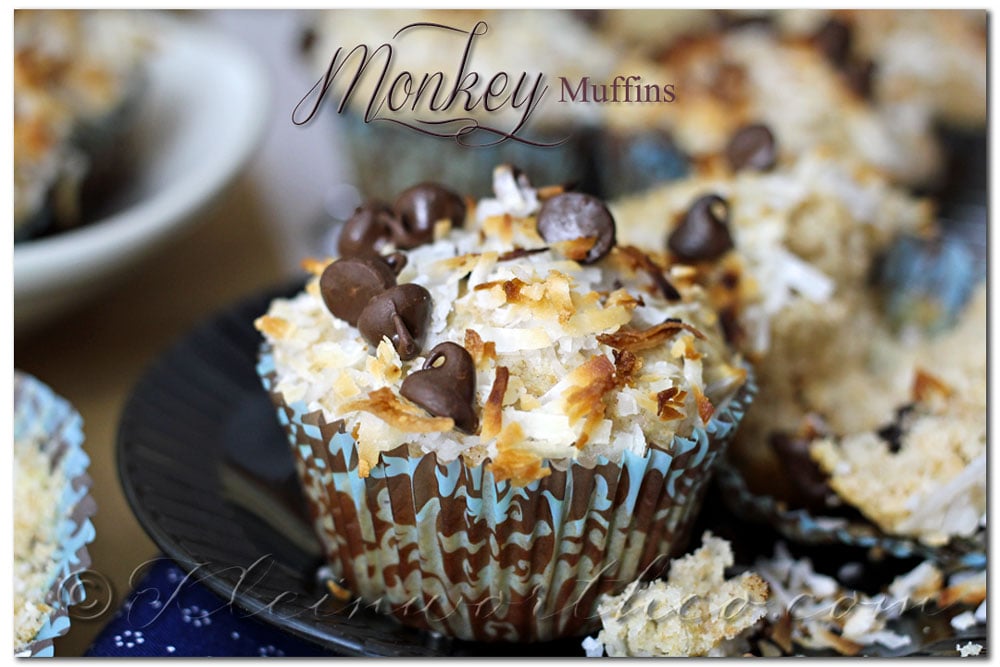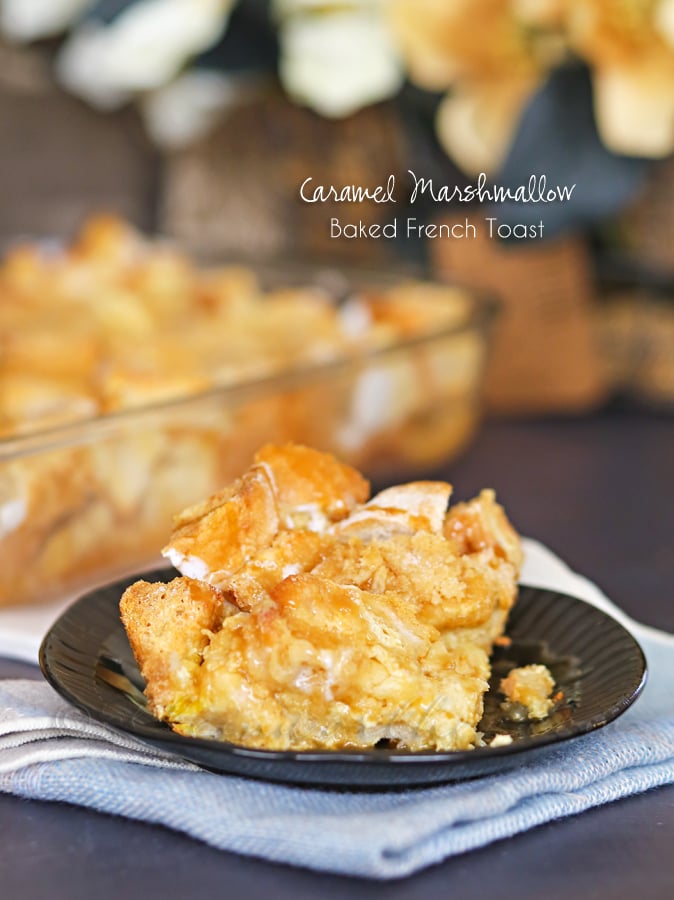 Caramel Marshmallow Baked French Toast
To see where I am linking today- visit HERE
3