HAPPY EARLY THANKSGIVING!!!!!!!!!! Can you believe it's tomorrow?? Are you still wondering what to make for dessert that won't take forever? Have I got the easiest recipe for you. Lemon Lime Soda Cobbler. I made this the other day. We needed to get rid of some things in the pantry that I don't want to have to move. As much as I like to have food to stock in the new kitchen- moving it 1300 miles away really isn't appealing. So we are using up as much as we can this week before we start packing up the last of what's left around here. This recipe was so quick- so easy- and OH SO GOOD!!!! Really- if you have way too much on your plate but need something that everyone will love- this easy Thanksgiving recipe, Lemon Lime Soda Cobbler is for you.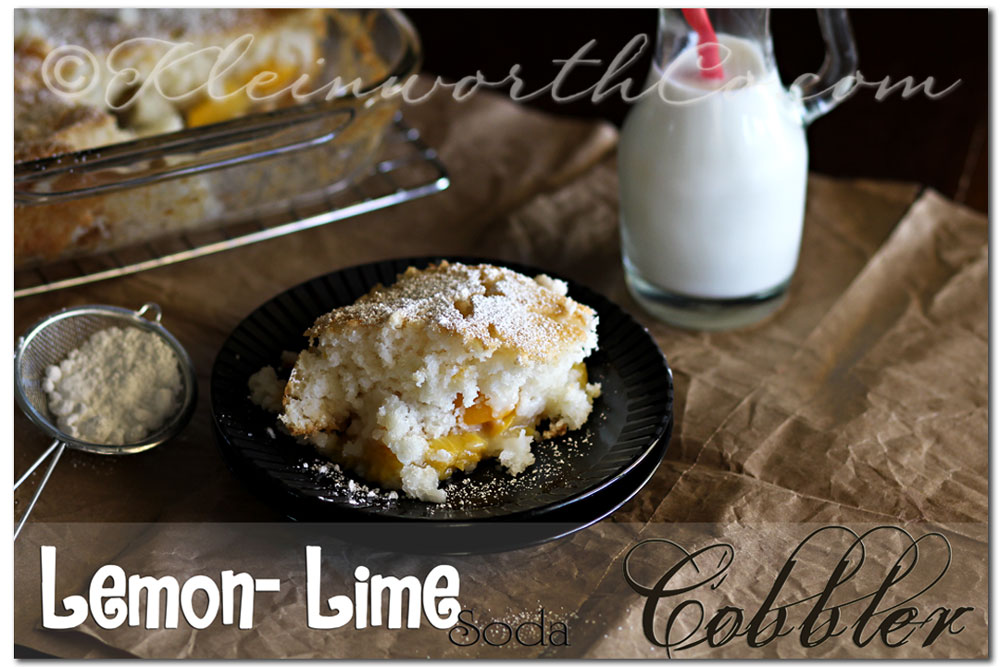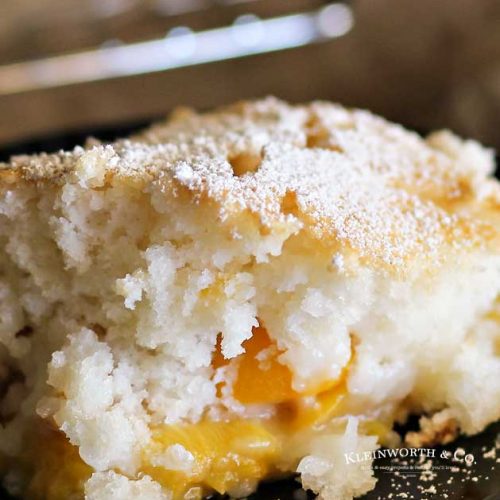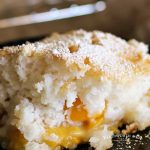 Easy Peach Cobbler
Easy Peach Cobbler is a quick & easy dessert recipe made with canned peaches & cake mix. 50 minutes & 3 ingredients are all you need for this tasty treat.
Prep Time 5 minutes
Cook Time 45 minutes
Ingredients
2 cans Peaches or any other canned fruit you can use cherry pie filling or any canned fruit. I used drained canned peaches.
1 can Lemon Lime Soda
1 box White Cake Mix
1/4 cup confectioners sugar **Optional - dusting once baked.
Instructions
Preheat oven to 350 degrees.

Spray a 9x13 pan with non-stick spray.

Pour in canned fruit into prepared pan.

Sprinkle cake mix over the top - do not mix.

Pour soda over the top- making sure cake mix is moist- stirring gently with a fork.

Bake @ 350 for 45 minutes.

Sprinkle with confectioners sugar after cooling for about 5 minutes.

Serve with a scoop of vanilla ice cream on the side.
Enjoy!
Have a wonderful Thanksgiving everyone!