I am finally wrapping up the last little bits of holiday preparation. Through a whole lot of early planning & declining a whole lot of other stuff, I was able to make it this far & still have my sanity intact. But I still have a few little things to pick up. Usually the stocking stuffers are the last thing to take care of. I don't know why – except the boy usually accompanies the hubs when he does the weekly trip to the store. Sort of hard to buy gifts when one of the people you are buying for is right there with you pushing the cart. So the hubs has to sneak out & take care of that when he has some random excuse to not take the boy with him. Hope to finish all that up this weekend – fingers crossed. While he's out doing that I will be working on some Last Minute Food Gifts for the remaining people on our list. So I thought I would give you a few ideas of my favorite things I will be making – so you can make them too & get that list crossed off for good.
So here's my favorite food gift ideas!!!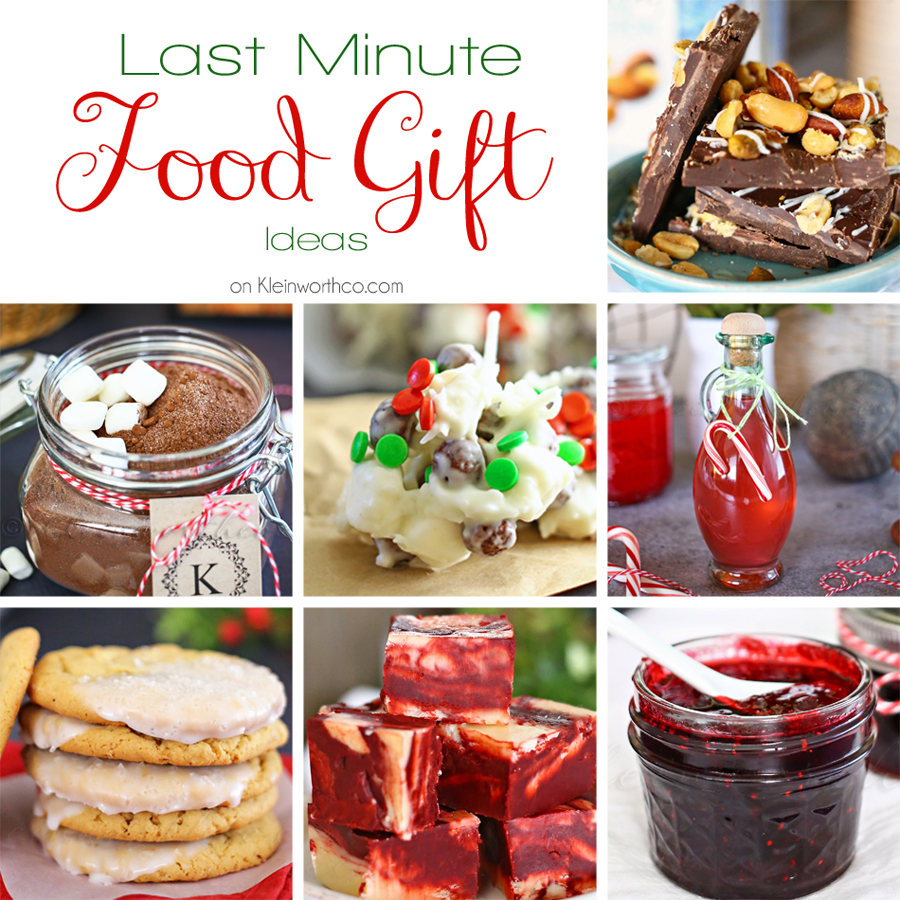 Last Minute Food Gift Ideas
Mixed Nut Bark | Homemade Hot Chocolate Mix | Holiday Coco Clusters
Candy Cane Vodka | Eggnog Oatmeal Cookies | Red Velvet Fudge | Cranberry Butter
Want more gift ideas?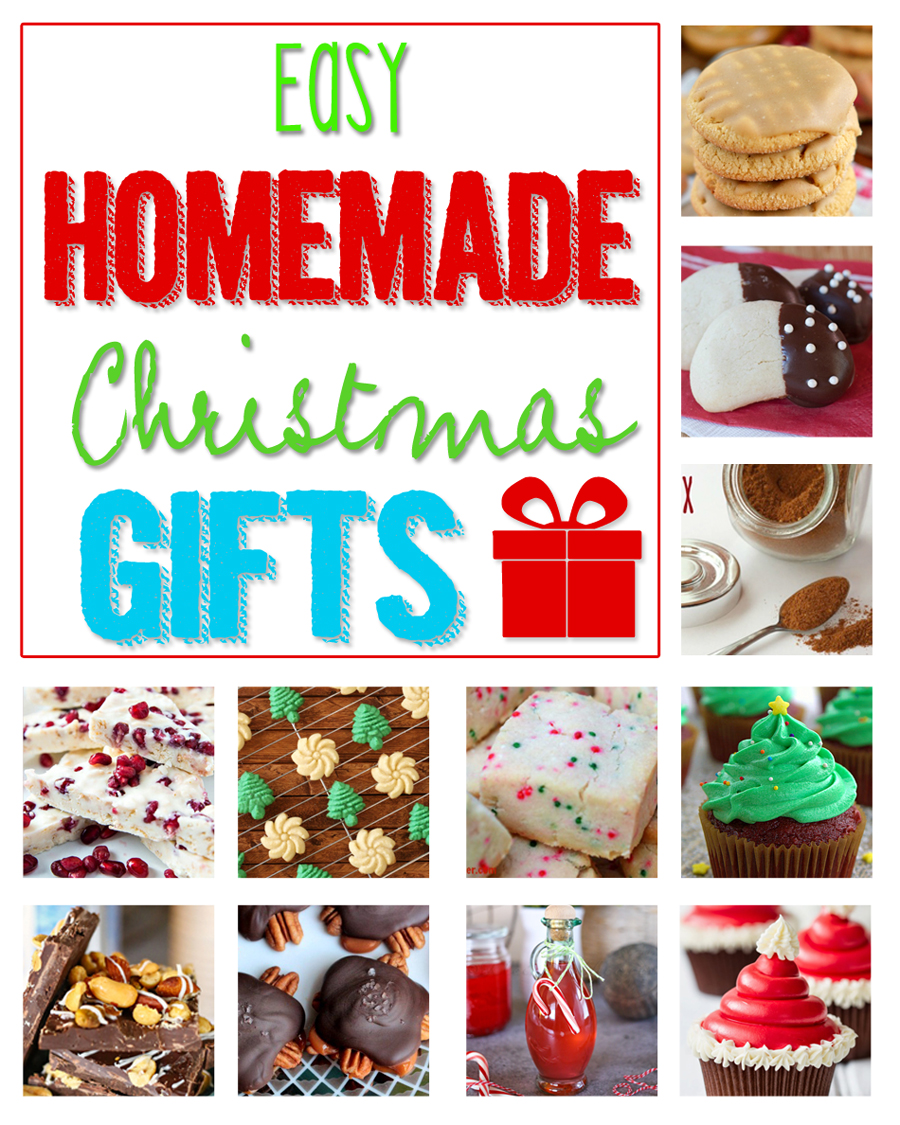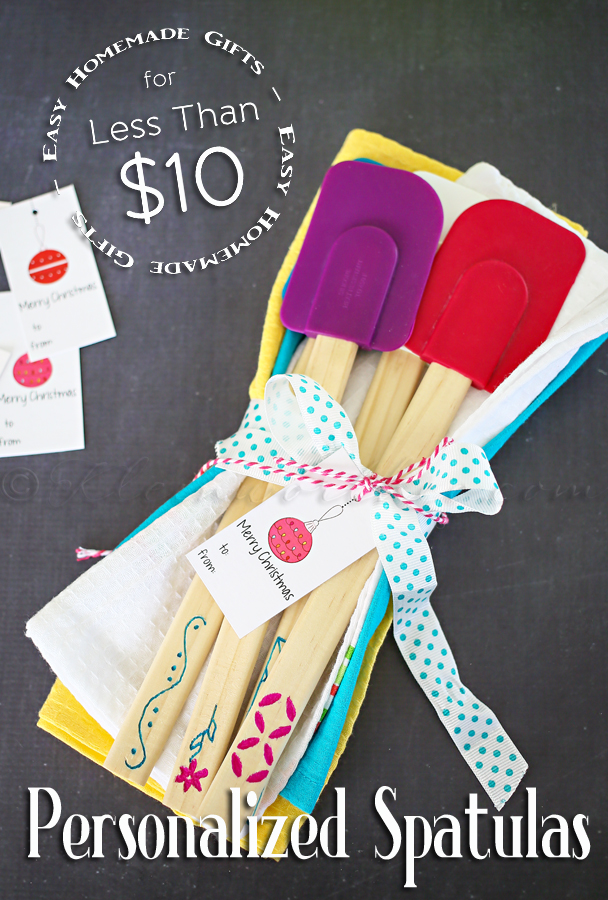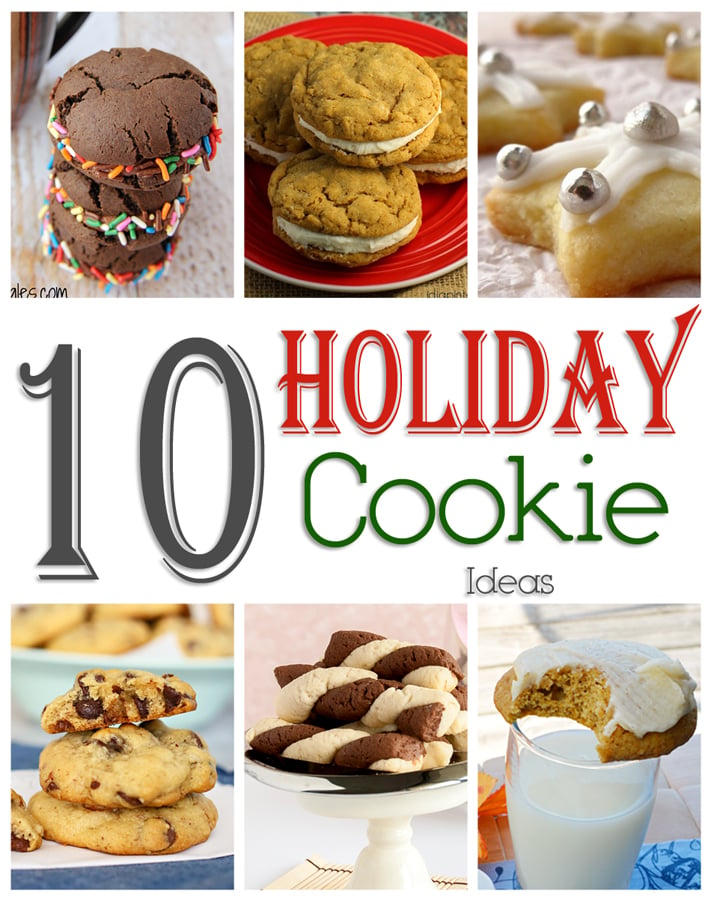 10 Holiday Cookie Ideas – that make great gifts too!
To see where I am linking today- visit HERE