Oh my – people!! We made the most amazing dish the other night. I had been craving some chicken with a creamy, spinachy- tomato type sauce. After mulling it over on how I would accomplish this & still fill the family I came up with this Chipotle Spinach Fettuccini. Looking for Easy Family Dinner Ideas? I added some chipotles in there too for a little heat to appease those that like it spicy. But it wasn't too much for those of us that prefer the milder side of life. Definitely a dish I can't wait to make for company once we get moved.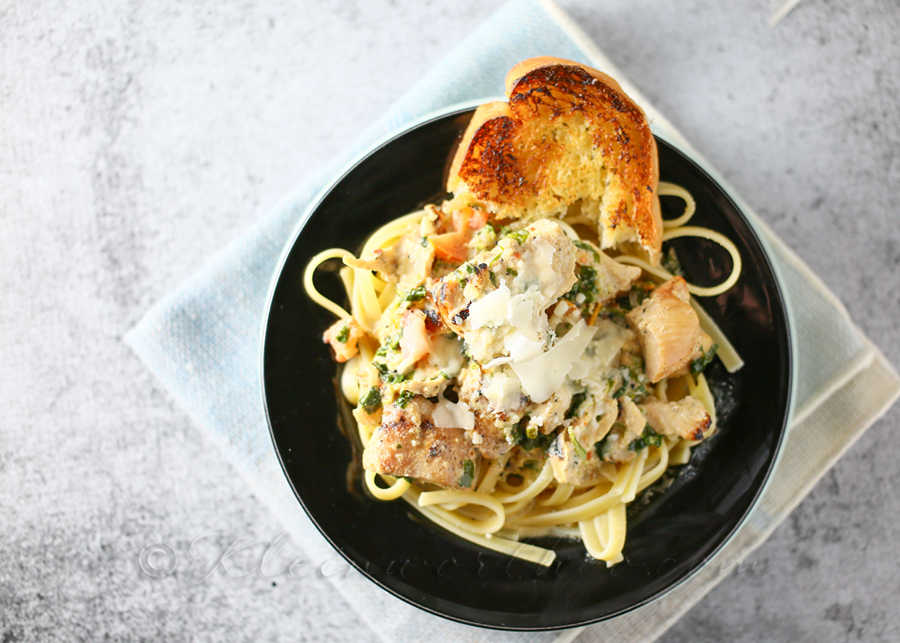 It was light – which was great because I usually dread the heaviness of pasta.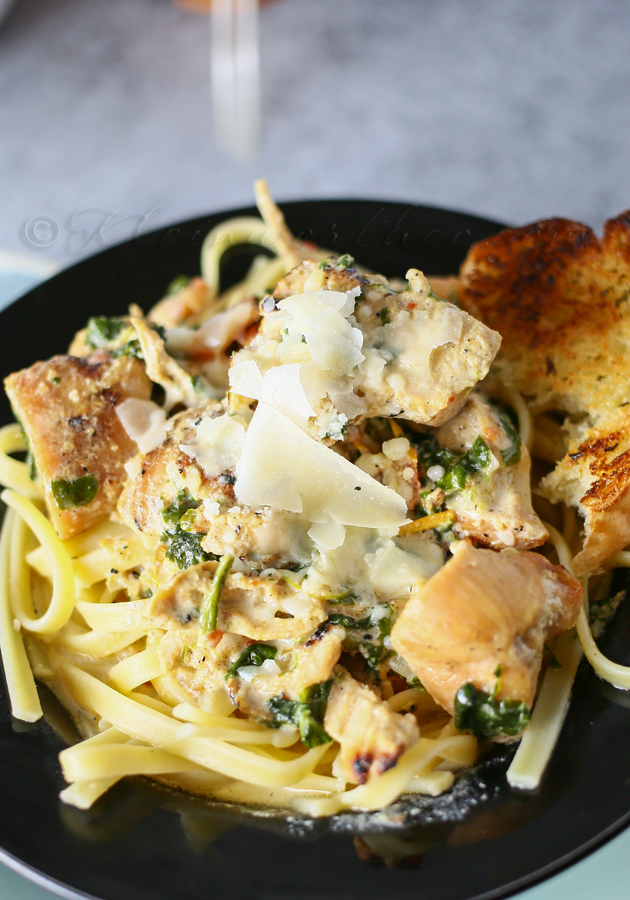 We used the Italian Garlic Butter to make the bread. Just melted a little in the microwave & then brushed it on these french loaf slices. Then broiled for about 3 minutes. Perfection.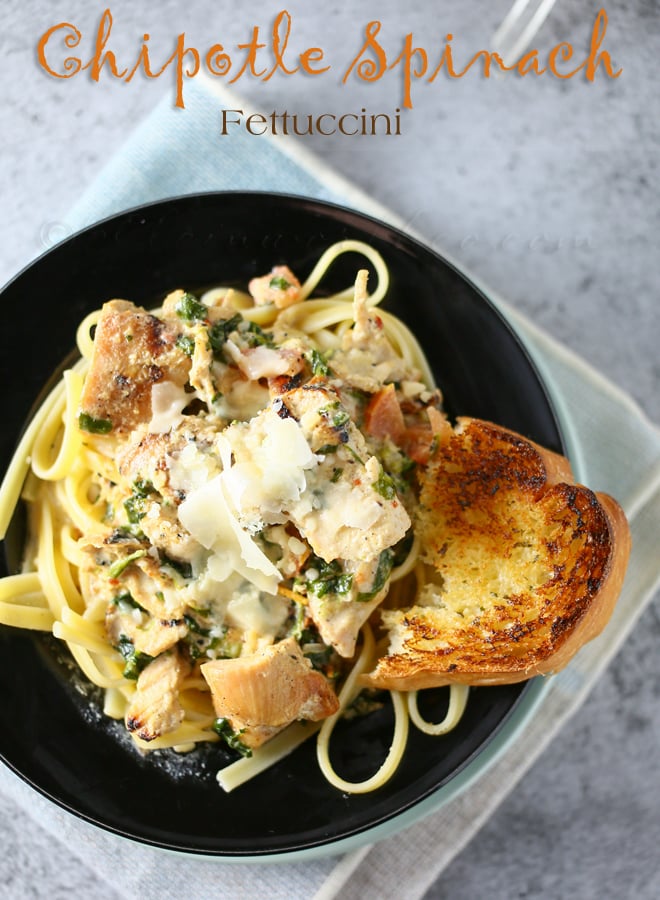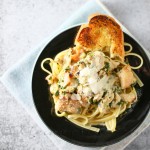 Chipotle Spinach Fettuccini
Ingredients
6 grilled chicken breast
1 cup chopped spinach
3 chipotle peppers canned in adobo sauce
1 to mato diced
1/2 jalapeno pepper - seeds removed & diced
1 tbsp minced garlic
1 stick butter
2 cups Half & half
2 cups milk
1/2 cup parmesan cheese
1-2 slices swiss cheese
3 boxes fettuccini noodles
Salt pepper, granulated garlic to taste
Instructions
Grill chicken - chop & set aside.

Chop spinach, chipotles & jalapeno & place in LARGE deep skillet

Add in garlic, butter & seasonings & saute for about 5 minutes so that everything gets soft.

Add in milk & half & half & bring to a simmer - do not boil

Add in tomatoes, both kinds of cheese & chicken & continue to simmer so all flavors come together - stirring occasionally

While this is simmering- cook your pasta to package directions

Remove pasta from heat - drain rinse

Remove sauce from heat.

Serve immediately & top pasta with sauce & added cheese
Want More Pasta?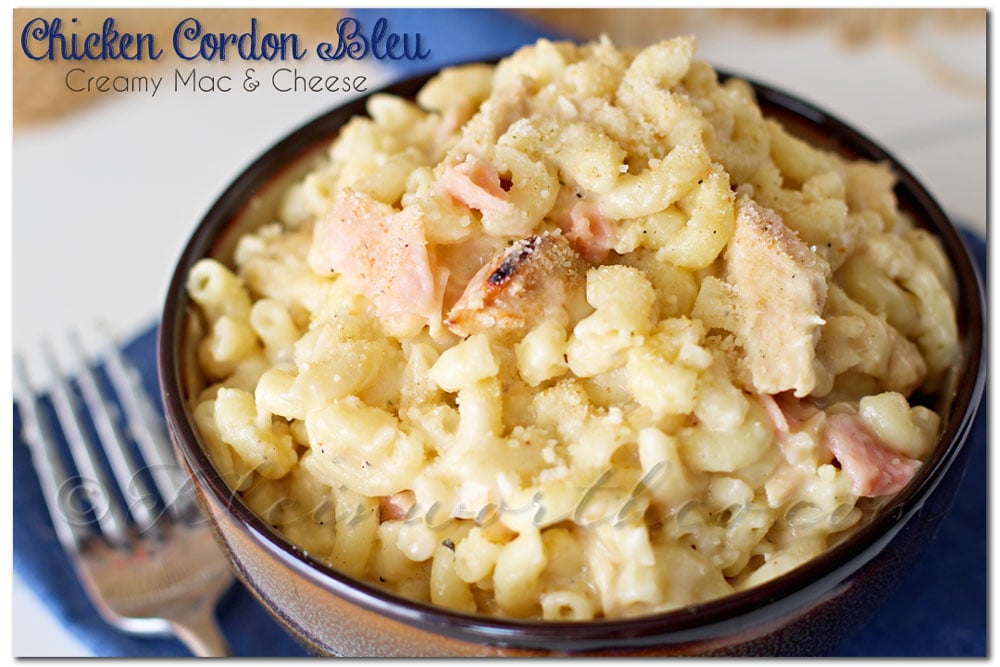 Chicken Cordon Bleu Creamy Mac & Cheese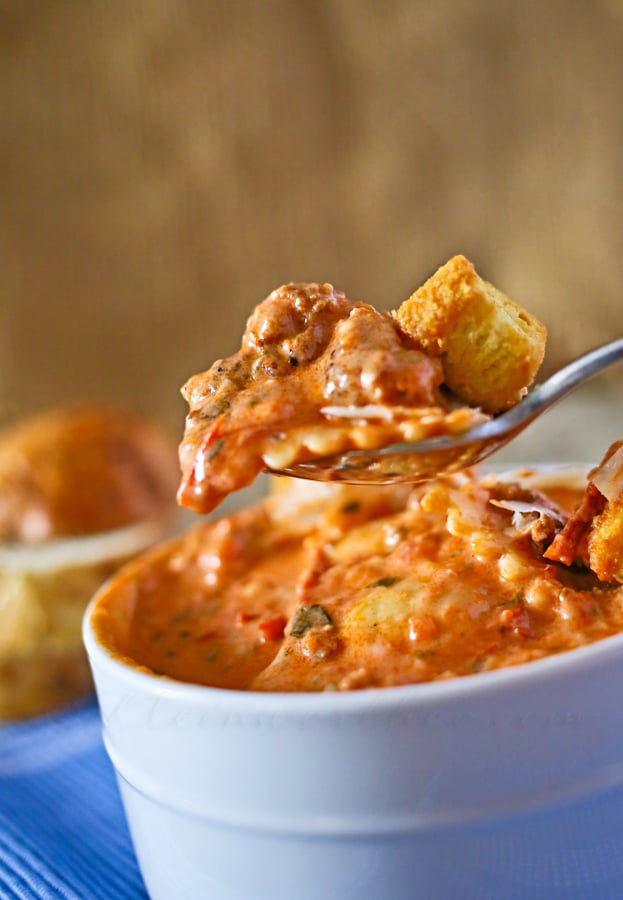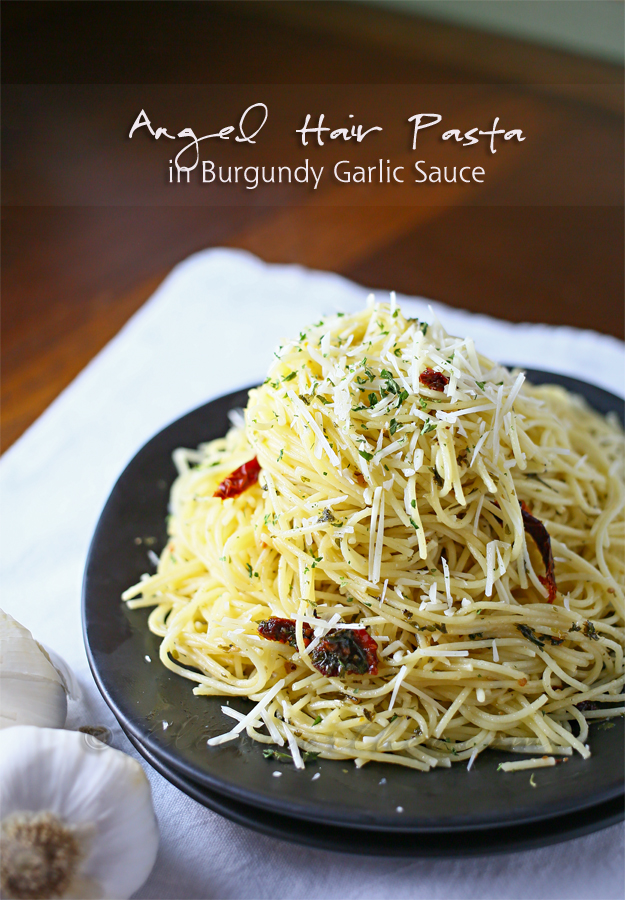 Angel Hair Pasta in Burgundy Garlic Sauce
To see where I am linking today- visit HERE
0