I wrote this post as part of a paid campaign with Tulip Body Art and Blueprint Social. The opinions in this post are my own.
I love sugar skulls. Some know it better as day of the dead or Dia De Los Muertos. Actually – I don't think that love adequately describes how I feel about them. LONG ago when L.A. Ink first began – Kat tattooed someone with a day of the dead skull. I fell in love. MANY years later & I have my own custom sugar skull tattooed on me & I'm still quite obsessed with them. So when this time of year started inching closer I knew that I would want to paint my daughter's faces. I practiced my first on my older daughter to bring you this Day of the Dead Face Paint Tutorial.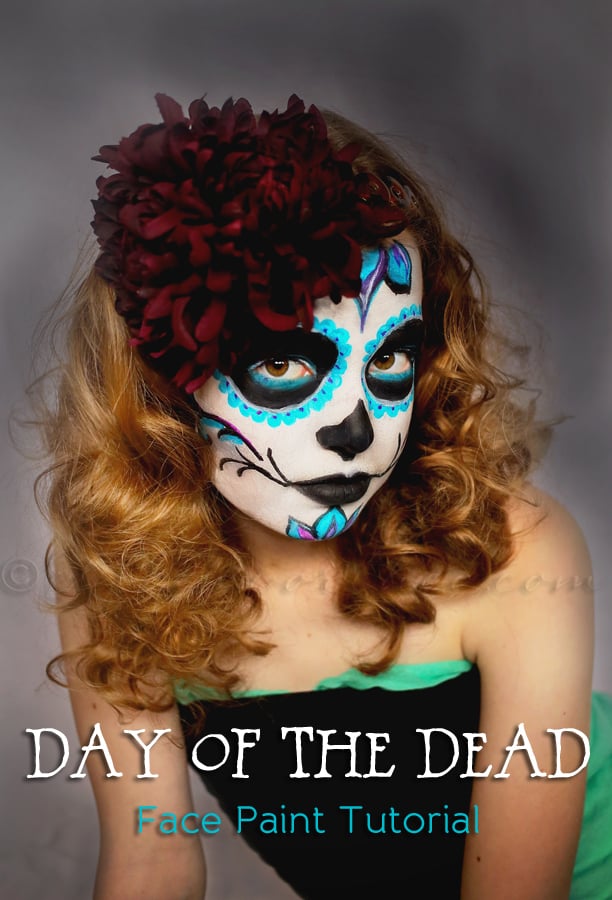 Join the newsletter
Subscribe & save 10% off pre-sale of our new book- COMING SOON! Plus weekly recipes & projects & of course special DEALS only for subscribers!