You know how I love having fruit in the house. I get pretty giddy when my fridge & counters are overflowing with produce. It spurs all sorts of inspiration. I want to get in there & start creating things & letting my imagination run wild. This time I decided to work with the several containers of blackberries we just picked up. They are a family favorite. I remember when the kids were really little- I couldn't give them enough to satisfy their craving for them. I really don't blame them- blackberries are a wonderful snack. I whipped them up with some white chocolate chips for this super tasty treat.
Blackberry White Chocolate Buckle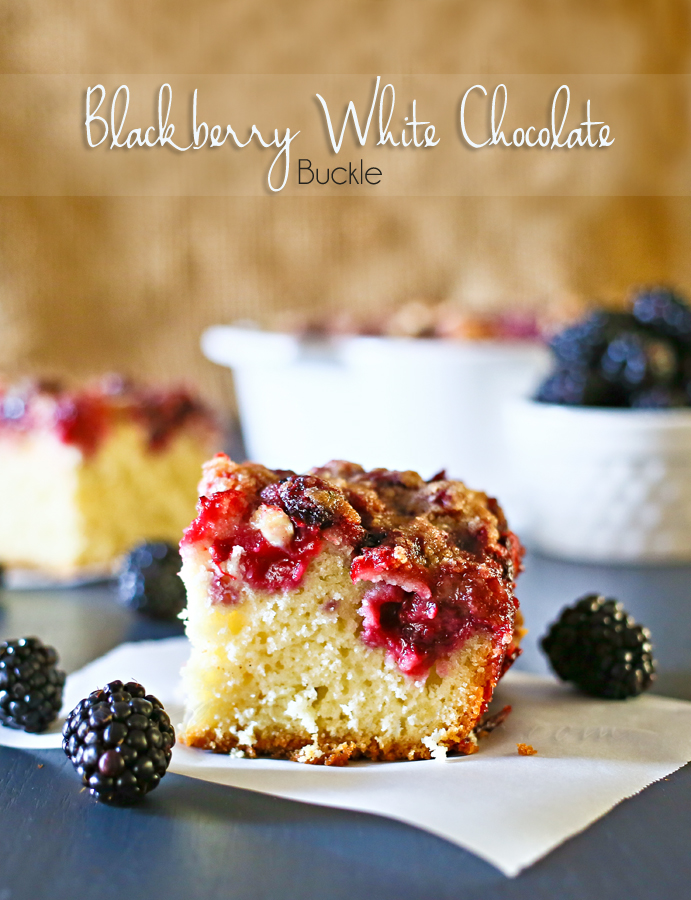 Join the newsletter
Subscribe & save 10% off pre-sale of our new book- COMING SOON! Plus weekly recipes & projects & of course special DEALS only for subscribers!