Good Morning!! How was your weekend? Ours was beautiful- so many wonderful fall colors happening here in Northern Idaho. I'm in photo heaven. We had the chance to enjoy beautiful Lake Coeur d'Alene which has some vibrant colors happening around it. Coeur d'Alene in general is just a beautiful little city. I soooo enjoy when we can get into town & take it all in.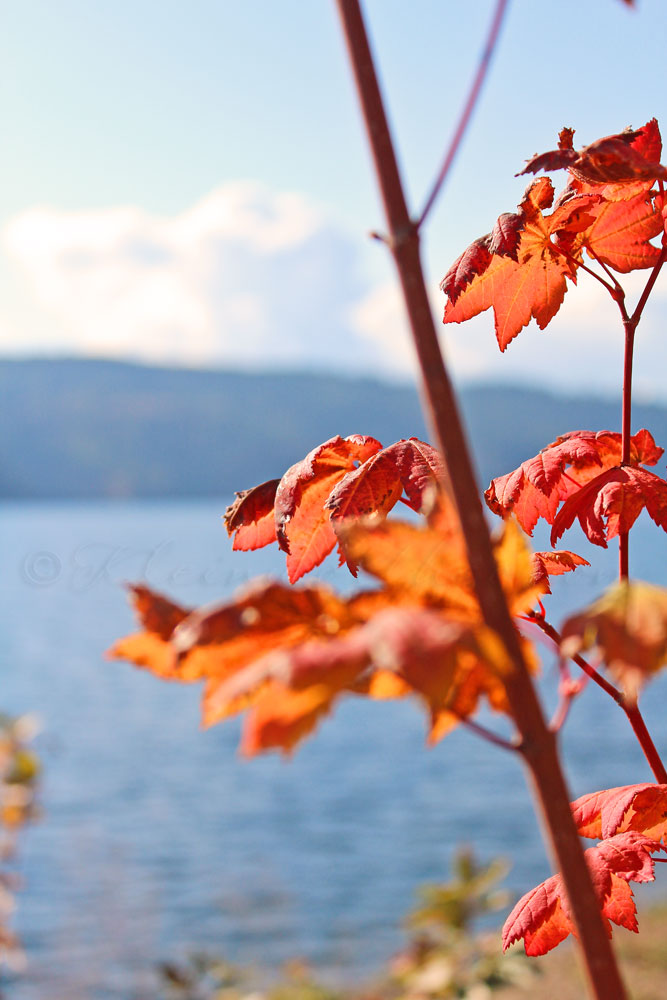 The colors of the leaves against the beautiful blue of the lake just takes my breath away.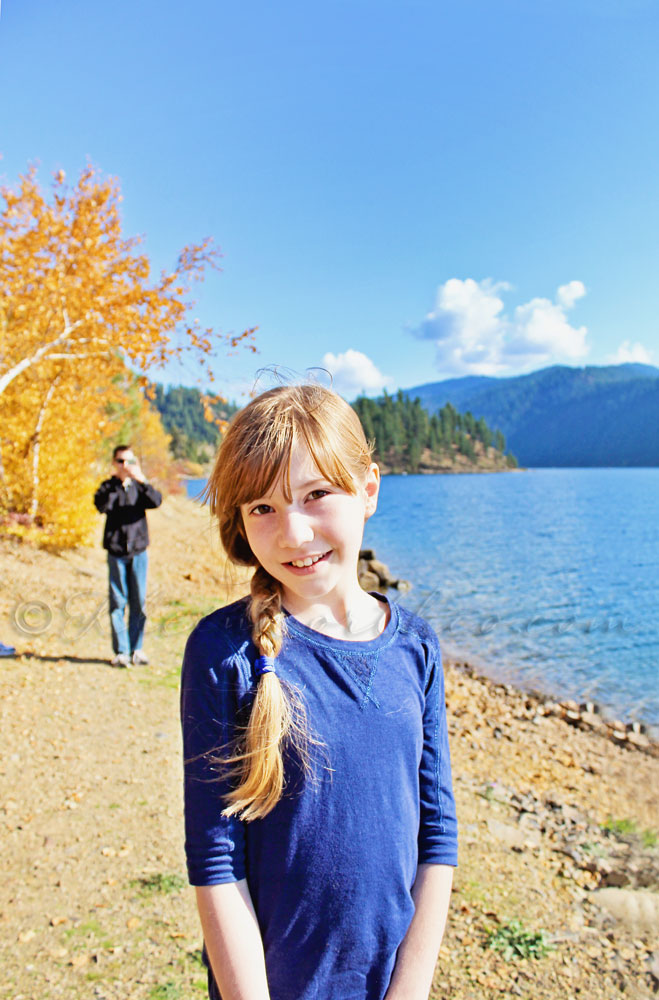 Here I was snapping this of the munchkin – as you can see, my son was over there using my phone to snap pics of me doing my thing. Now – this photo I wouldn't normally post because of some technical things about it that I'm not hot on. I was actually just doing a snapshot of her- I was more focused on the lake & then there she was so I clicked one of her. So the shadows- the angle of the sun, the focal point, the fact that there is a person in the background- all things that would normally leave this one in the unprocessed- forgotten about file. But I wanted to share these next images because they are something you rarely get to see here & they tie in to this shot above.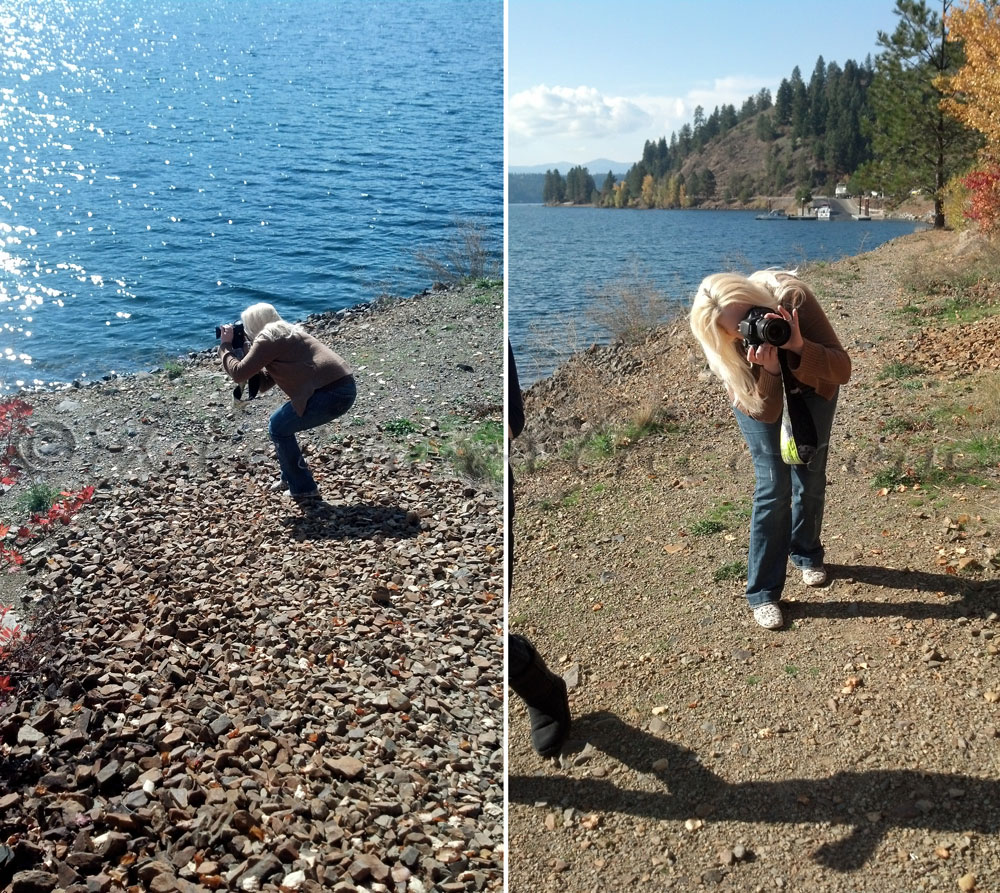 YEP – it's me. My son snapped a ton of these that day with my phone.
Now you get to see what happens behind the scenes – at least when it comes to shots of the lake.

When I'm doing portraits or landscapes- this is usually what I look like. Now you know….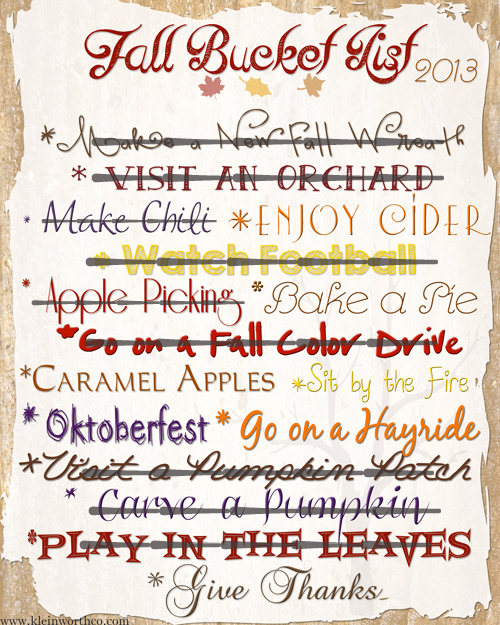 We have been pretty good about crossing things off the bucket list this fall. Just a few more things to go. I know I have not been sharing all of it here but I am capturing it all – so at least that is happening. Now I just need to find the time to process them & get them printed so they don't fall into the black hole of forgotten memories on my external hard drive.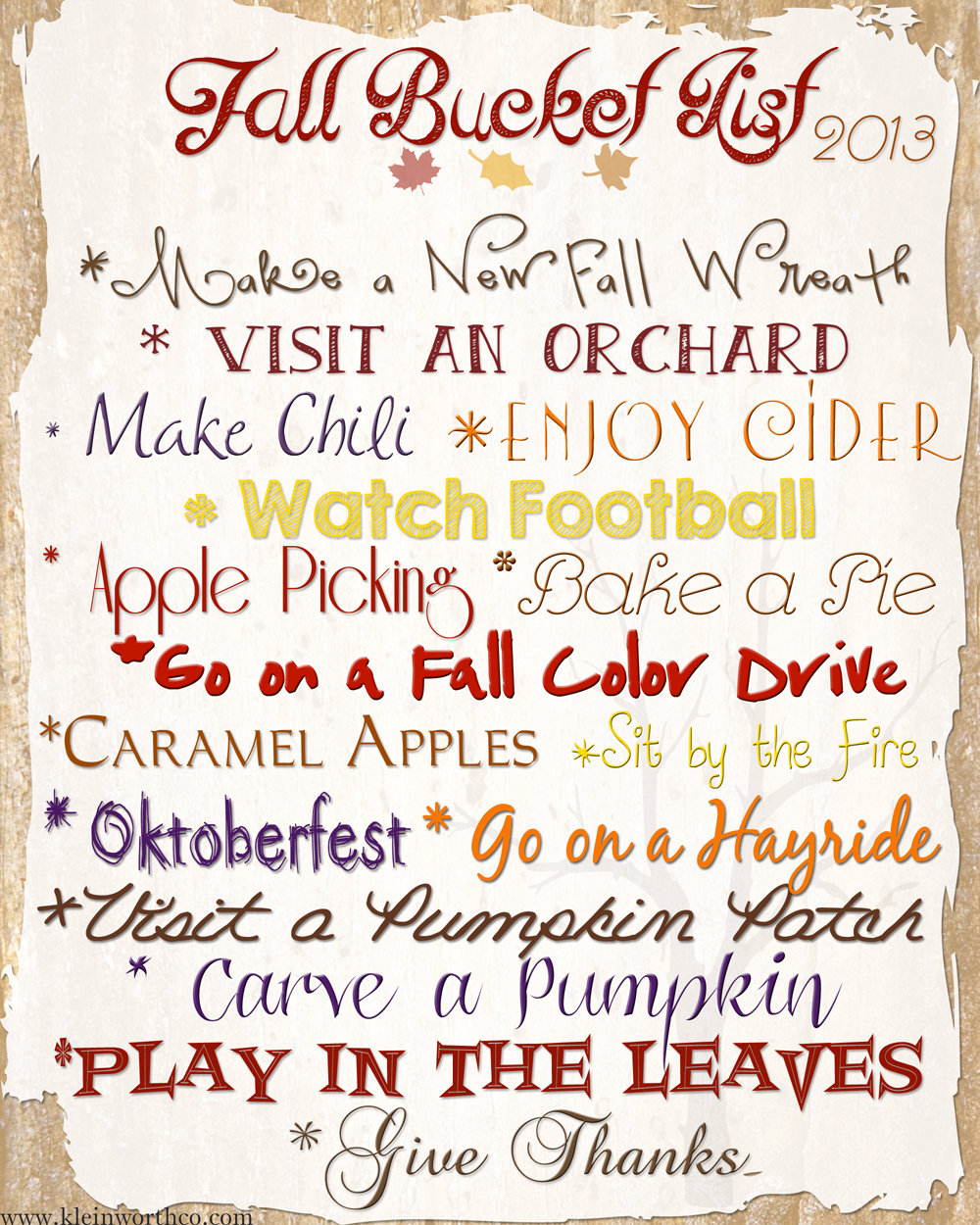 Download a copy of this list here.
Now it's time for you to share!
* Post 1 photo or as many as you like each week on Mondays.