This post is part of a social shopper marketing insight campaign with Pollinate Media Group™ and Tagg™ Pet Tracker, but all my opinions are my own. #pmedia #pettracker http://cmp.ly/3/8vNxcO.

I had the opportunity this past week to play with something really cool. I was sent a Tagg Pet Tracker to try out with our dog. I have to tell you- I was pretty stoked about it for many reasons. One being that we have an open slot fence- which means that when we are outside with the dog- we have to have him leashed or he will get out. This is a huge bummer for us & really for him. Another thing is that I get really worried when the boy takes him for a walk. What happens if he gets out of control & gets away from him while they are out. What if the leash breaks & he chases some poor person down the street because he wants to play?? (this has happened) What if the boy encounters someone who means him harm while he's walking the neighborhood with the dog. How would I know??
These are all things I freak out about because, well, I'm high strung & I worry about everything. Just because we don't live near Vegas anymore doesn't mean that I have let my guard down. Okay- maybe I have loosened up a little- but I still worry more than the average parent. Both for my kids & my pets. So when I had the opportunity to try out a pet GPS that enables me to track where my dog (& son) are either via my computer or my phone with the cool app- I was all over it.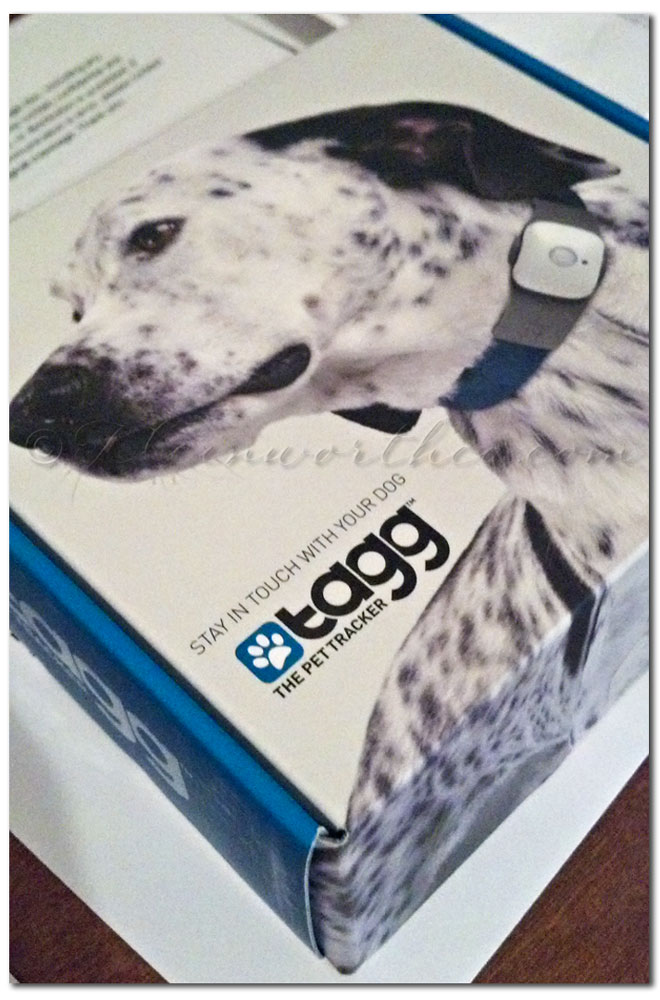 The package arrived & as soon as my son arrived home from his shift at the station we started playing with it.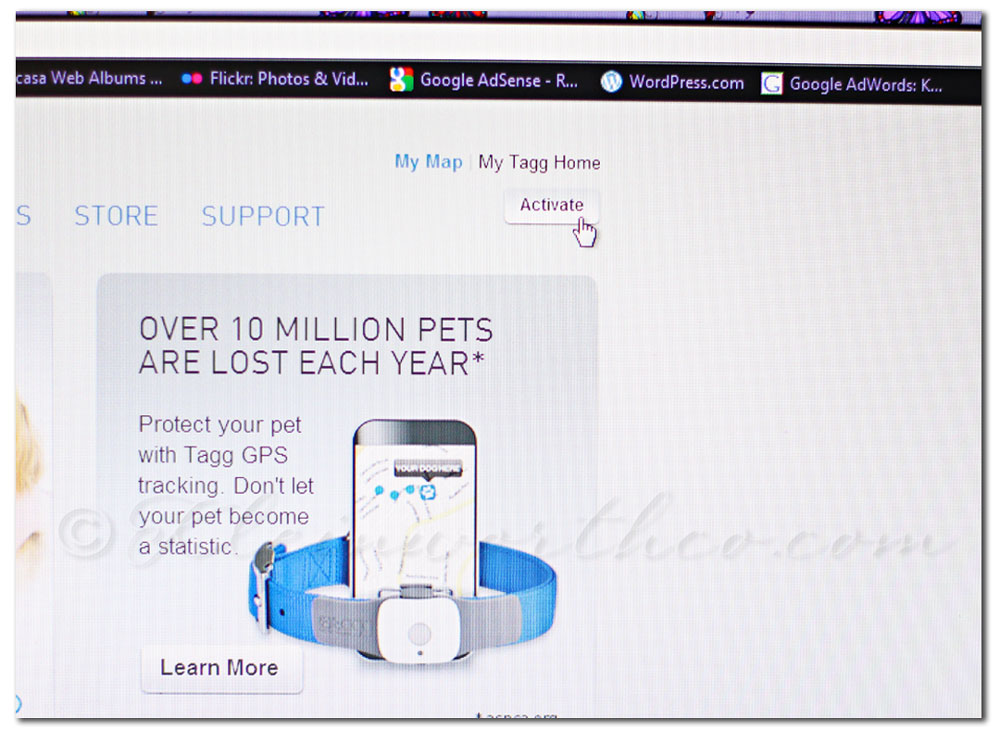 We charged it for a couple hours. Then went to the
Tagg Pet Tracker
website to activate. It was really simple.
I did have troubles with mine talking to the system- but the customer service people were really helpful & friendly.
When they had to call me back they did so within the 48 hour window that they had mentioned.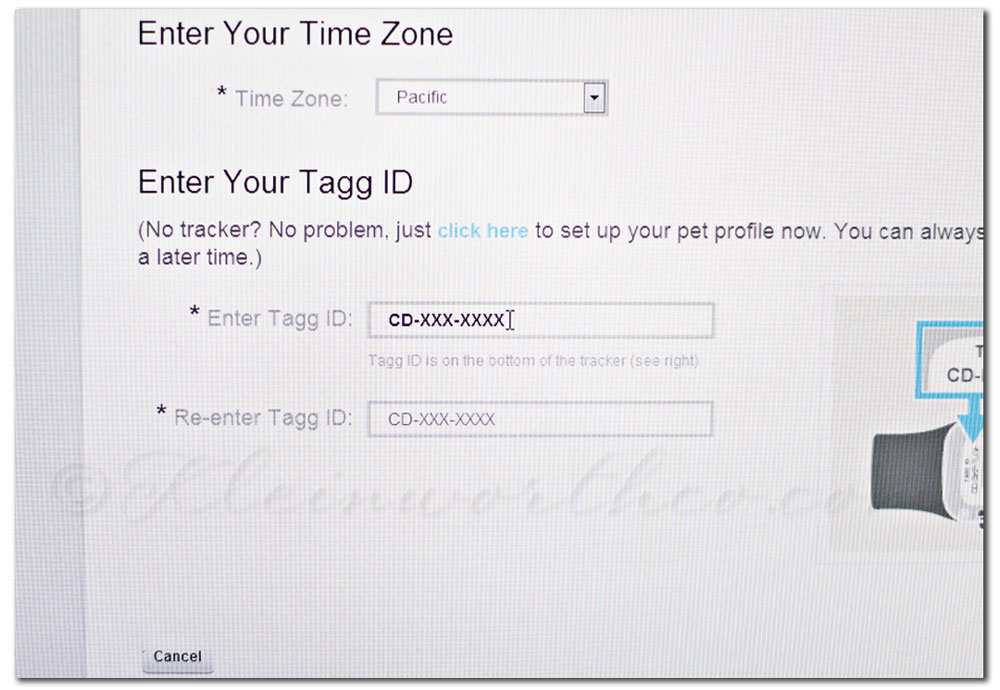 We then finished entering all our info & activating the tracker.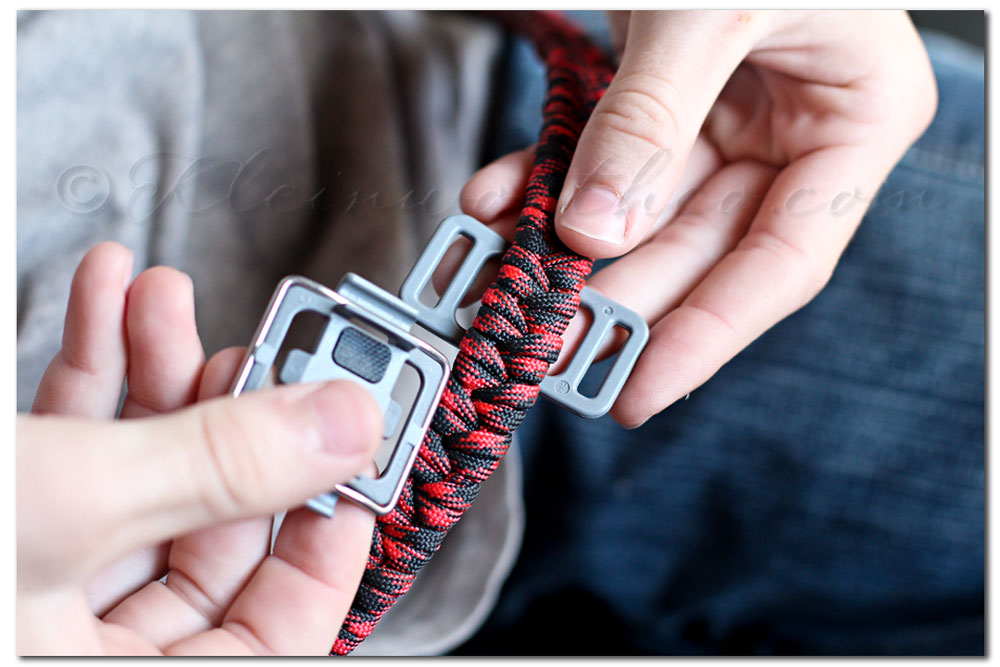 The clip that it hooks into attaches easily with this band & clip.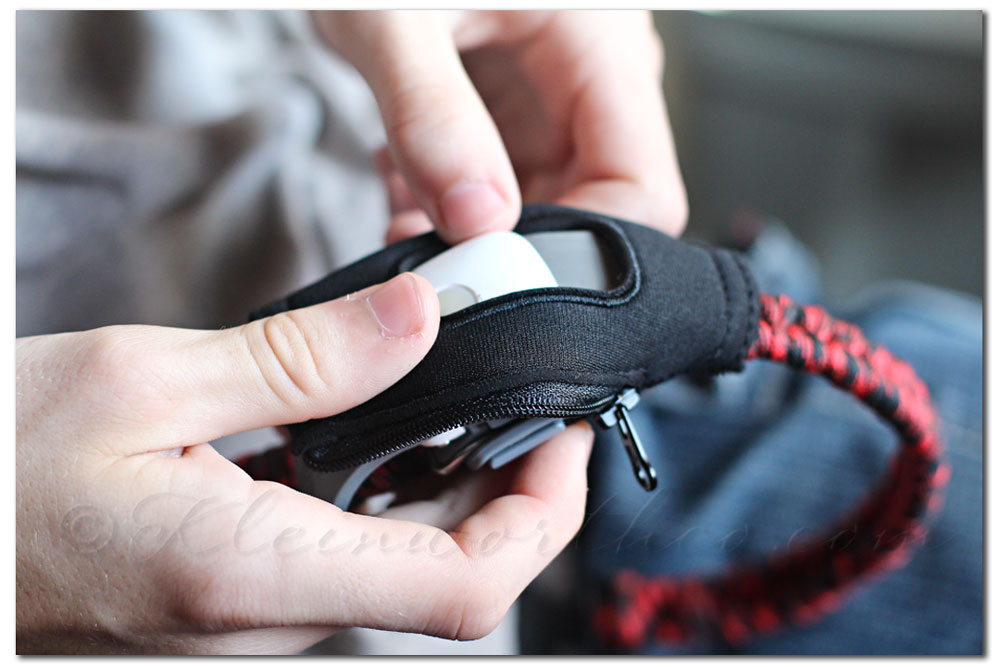 We clipped it in to the clasp. It also has this really nice cover to make it sleek on the collar.
It fits on any size dog collar- even our DIY fishtail paracord collar I shared with you the other day.
It's also water resistant & can be worn for a light swim.
So if we head to one of the many lakes around here & he happens to jump in- it's all good.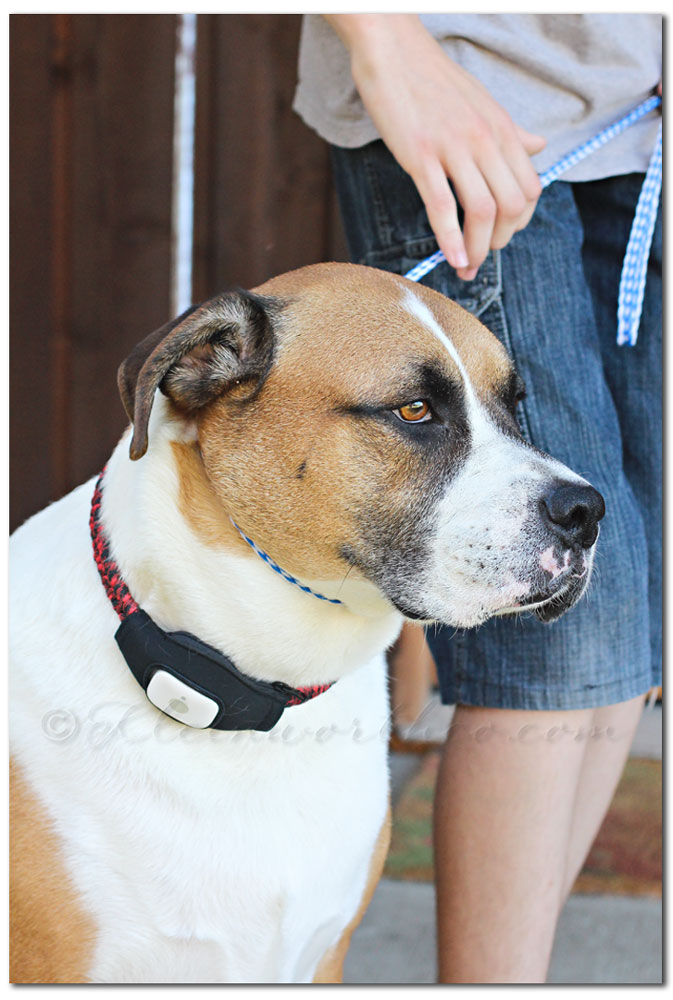 He's shy for the camera. But here they are getting ready to take off on their first trackable walk.
I love that this tracker also will track both the duration & intensity of the dog's activity each day. When he's walking, running or sleeping- it gives me a report on his activity level. I am able to see just how much exercise he gets – which is really great.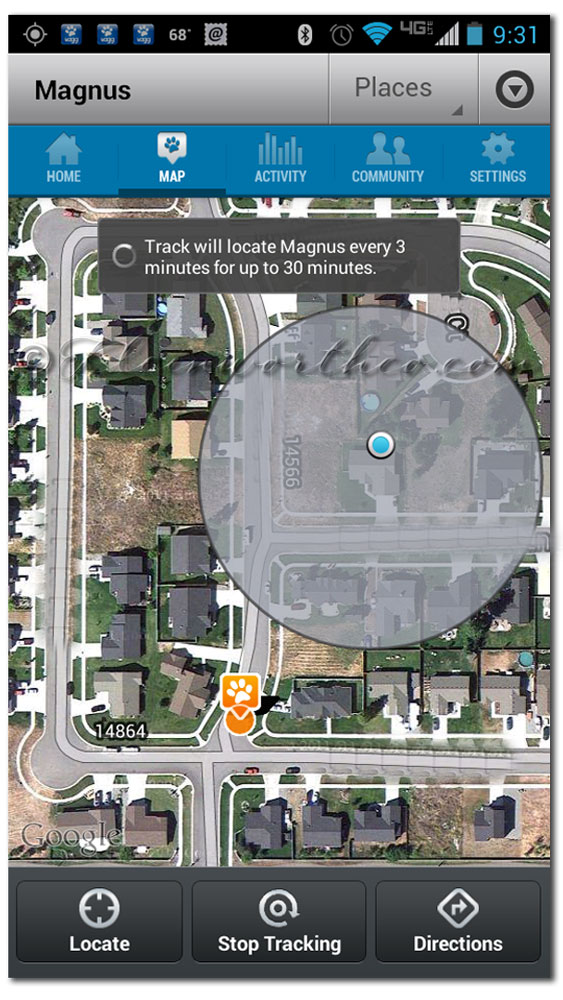 While they were out- I tracked their progress. This does show exact street names on the map- but obviously I had to take those out of the image before sharing here. But look you can see the blue dot is the home base here at the house & the little paw print is where the dog & boy were while I was tracking them. Boy I sure felt better being able to see where they were & knowing when they should be walking through the door. I tell you- I LOVE having the ability to know now. I'm half tempted to stick it on the hubs hog when he goes for a ride so I can find him if I need to. I think he's worse than the kids or the dog when it comes to wandering off or going places that could be trouble. :) hehehe. He did almost run the bike out of gas a couple weekends ago & joked that I would have had to drive the 2 hours to where he was to come rescue him. A GPS tracker like this Tagg Pet Tracker would have been great for that- if only we had it then. I suppose I will have to get a second one- so I can have one for the dog & one for the hubs.
It was great when we went to the park, for walks & all the other times the dog & kids were away from me. When we finally purchase a home in the coming months- we hope to have 10-20 acres. This will definitely come in handy when finding the dog on our property.
Tagg Pet Tracker has offered Kleinworth & Co readers a special discount code!! So you can pick one up & try it out for yourself.
Use the discount TAGG10 to save 10% off a Tagg Pet Tracker.
(the Tagg Pet Tracker is normally $99 with 3 months of free service.)
PRODUCT INFORMATION
The Tagg™ tracks your pet via GPS allowing you to track your pet's location and activity from your computer or mobile device. You can see where your dog is or monitor his activity levels 24/7. The lightweight pet tracker attaches to your dog's existing collar, and is designed to be worn at all times, even while swimming.
Tagg Location Tracking puts you in control of finding your pet. Unlike a microchip, which won't alert you if your pet is lost, Tagg is a GPS pet tracker that sends you a text and email when your pet gets out so you can find him NOW.
With Activity Tracking, you can monitor your pet's activity levels and spot long-term trends. Did you know that veterinarians recommend that dogs get 30-60 minutes of daily exercise? Tagg allows you to find out if your dog is getting enough, so you can be proactive about his health.
Has a long lasting battery (up to 30 days), is lightweight, water resistant & comfortably attaches to any size collar.
** Recommended for dogs 10 lbs or more
So that's what I have been playing with all weekend. How about you??
So now it's time for you to share what you have been up to.
The P52 Details
* Post 1 photo or as many as you like each week on Mondays.