It's the last Saturday in August- so that means that it's time for Scenes from the "Hubs Cam" August 2013. Wow this month has flown by & we are now feeling little hints of fall. I'm so terribly excited about that. This will be our first fall in Northern Idaho & I'm sure it will be spectacular.
The hubs really loaded me up with images this month. With lots happening- that means lots of pictures too. I love that.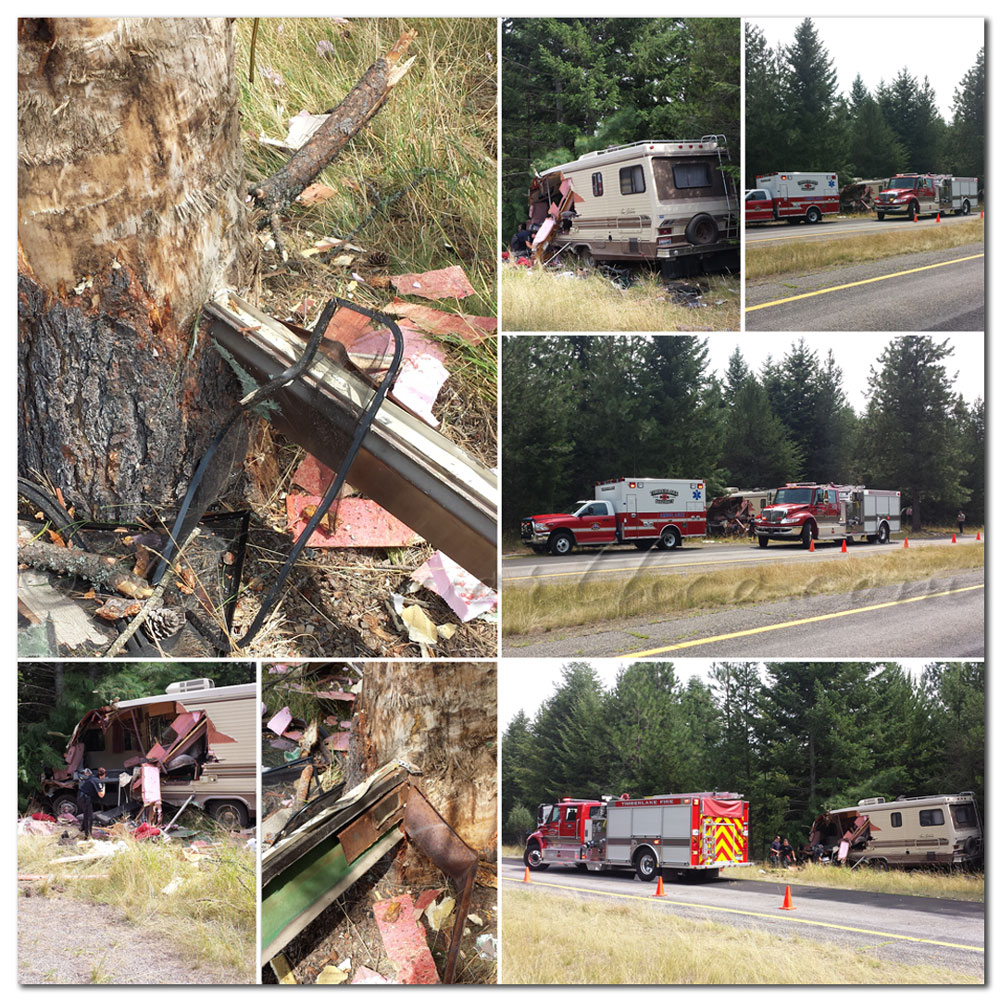 This was an accident they went on. These images were actually take by one of his guys while they were there. This RV hit this tree- it sheered off the side of the RV & as you can see- one of the pieces of metal from the vehicle actually hit a tree with such force that it pierced THROUGH the tree- INCREDIBLE. They sure do see some amazing things in their job.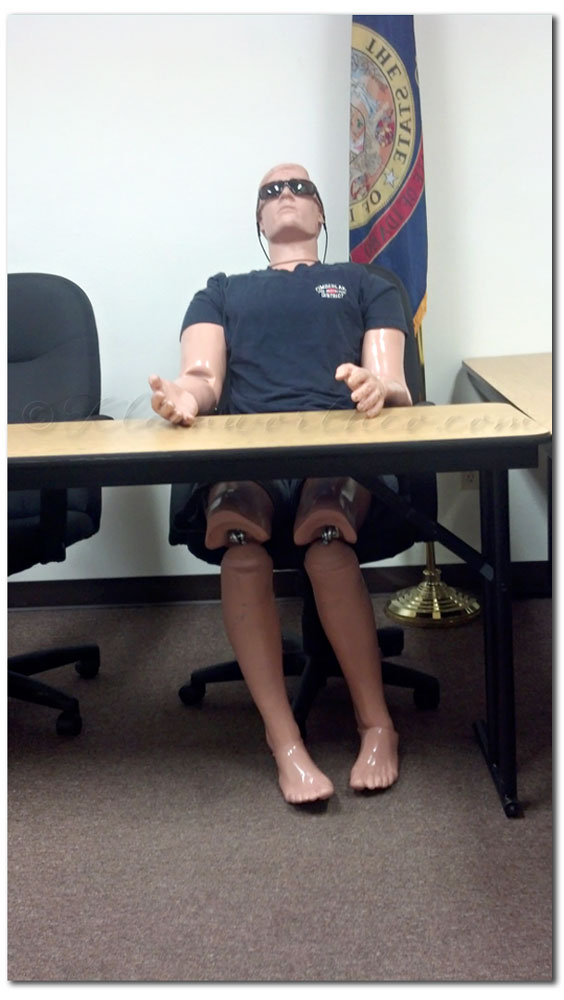 They also have a little fun at the station. One day someone couldn't make it for a meeting. So they dressed up the dummy they use for practice & sat him in the chair in place of the missing person. What a bunch of goofs. They are big kids sometimes I tell you.
Some of my most favorite pics of the month were from last weekend. The hubs & the boy took off around 6:30 am to go pick up our co-op basket of produce. Instead of coming right home they went over to Lake Pend Oreille & just enjoyed the serenity of the lake that early in the morning. I so love the GORGEOUS hazy sun flare of the early morning light. It it were not so stinkin' hard to get everyone out the door that early I would definitely do more photo sessions with the family at that time. It's so peaceful & pretty.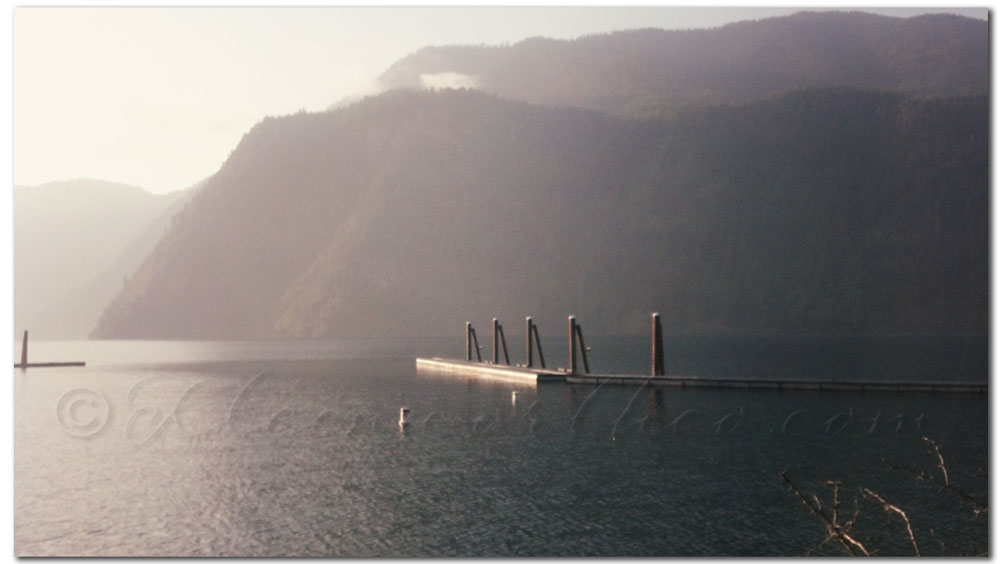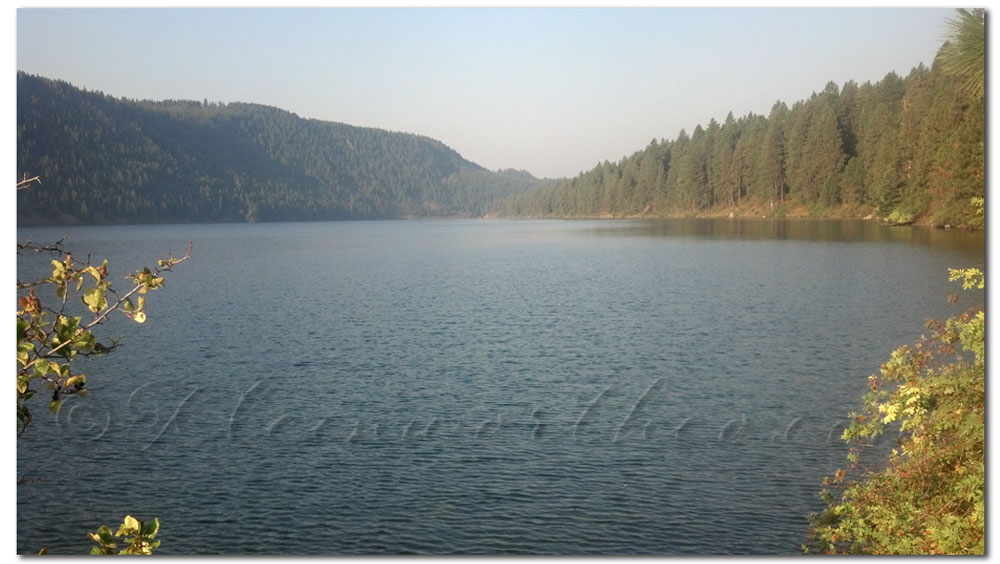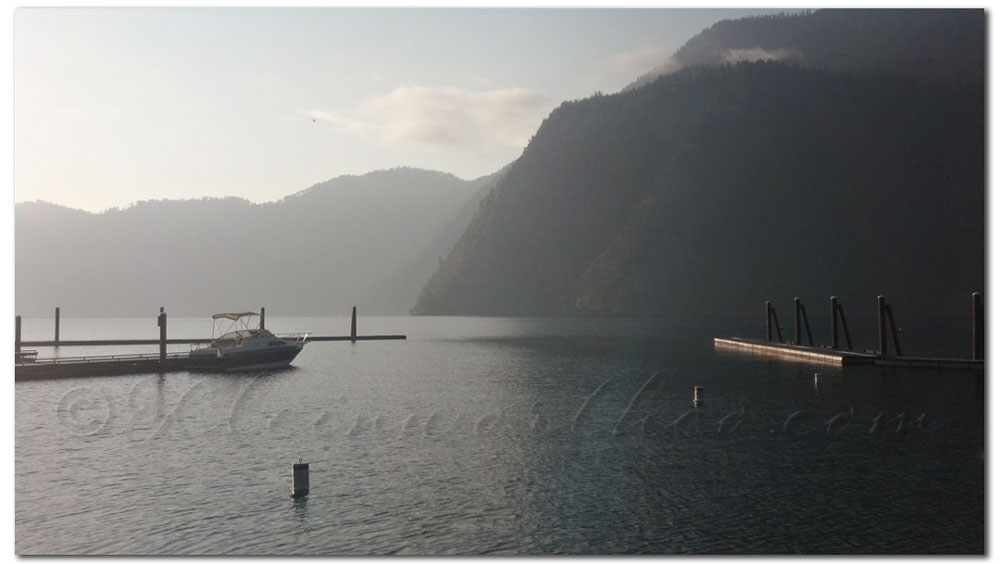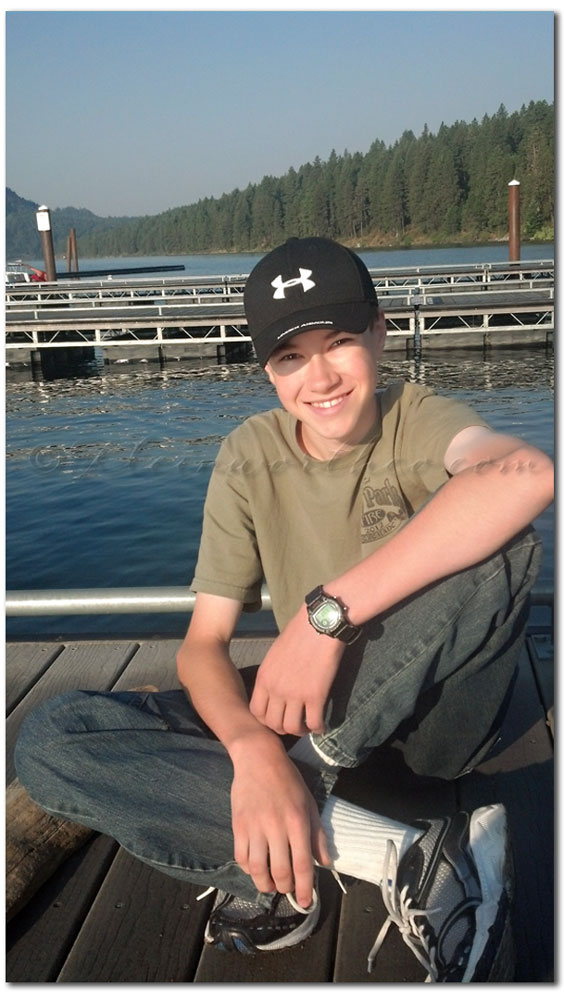 They just sat there on the dock enjoying the sights & the hubs had some coffee. I love Lake Pend Oreille & I really love that it's so close to us. It's incredibly beautiful with it's steep canyon walls & cliffs. I can't describe just how serine it is being out there.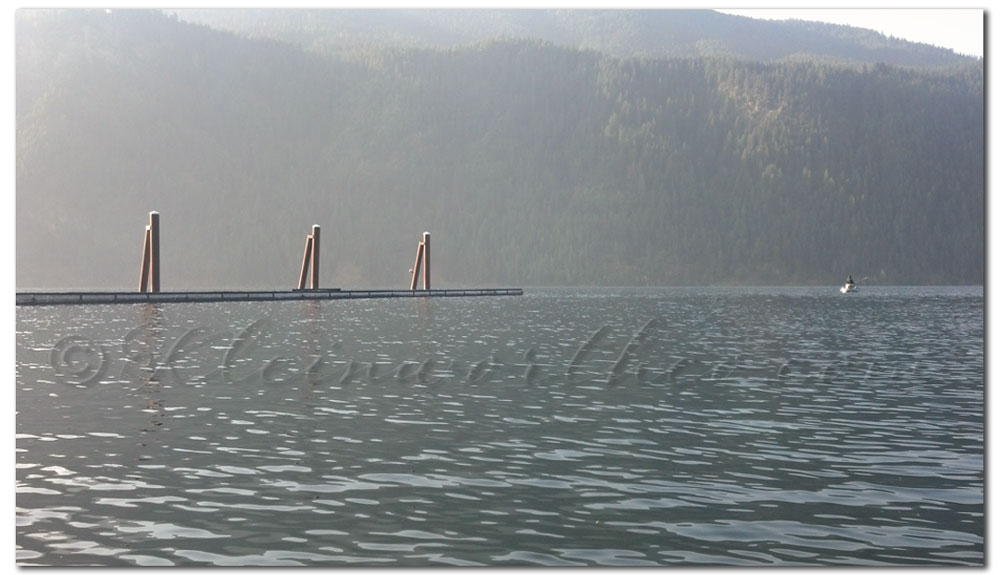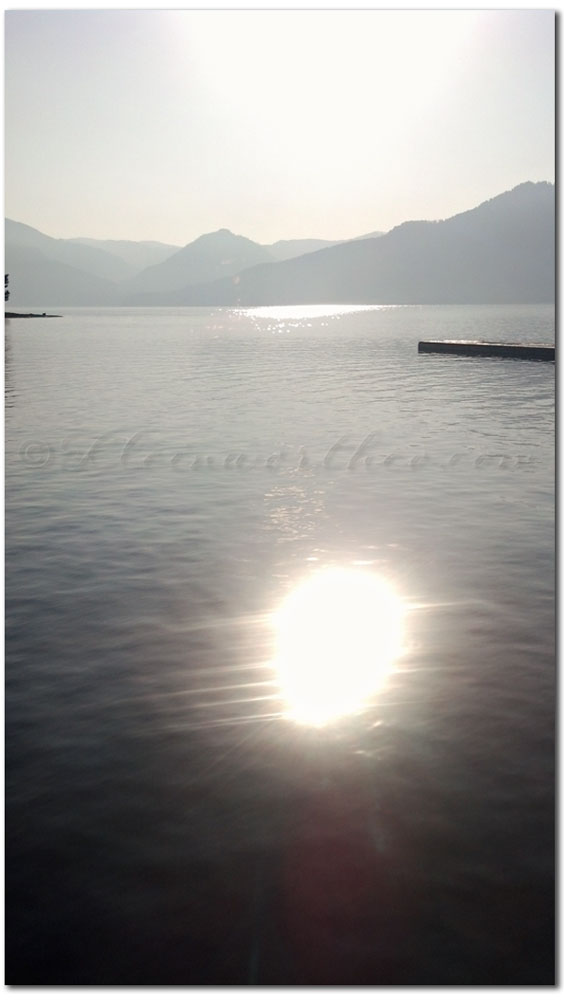 The hubs did a great job with the pics this month. I wonder what he will capture in his adventures in September.
Don't forget to come back & join me on Mondays for Project 52
To see where I am linking today- visit HERE
[jetpack_subscription_form]