Oh how exciting it is!!! The weather has been warm enough that I have been able to reduce the number of layers I wear when going outside. There are signs that spring is peeking out here. Flowers are starting to come up around our planter beds & the trees have the tiniest of buds starting to form. It's so exciting to watch. It makes me happy when I see the renewal of life showing itself around here.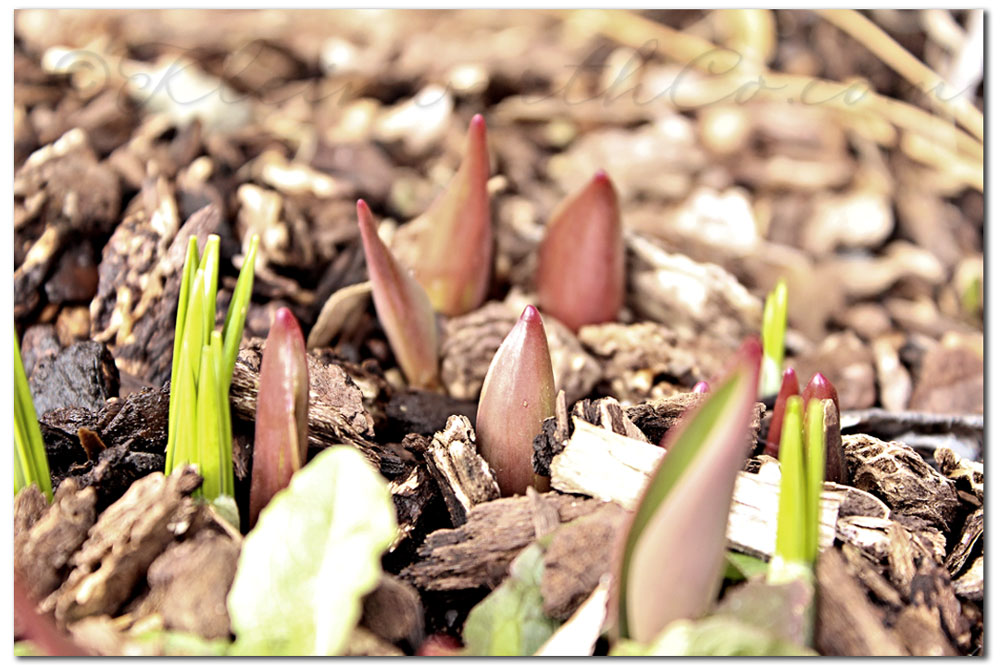 The boy & I were outside looking in the flower beds trying to find some dried flowers for a project I was working on with them all.  We noticed that there were these pretty pink flowers sprouting up that I didn't even know were there.  What a treat.  I had to crab the camera & give them a little attention.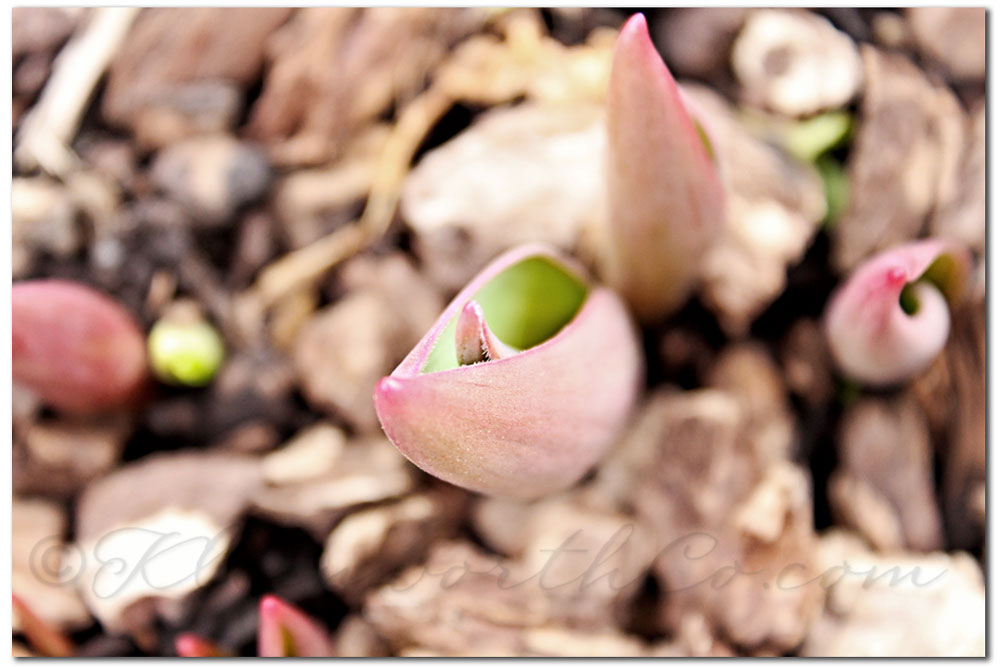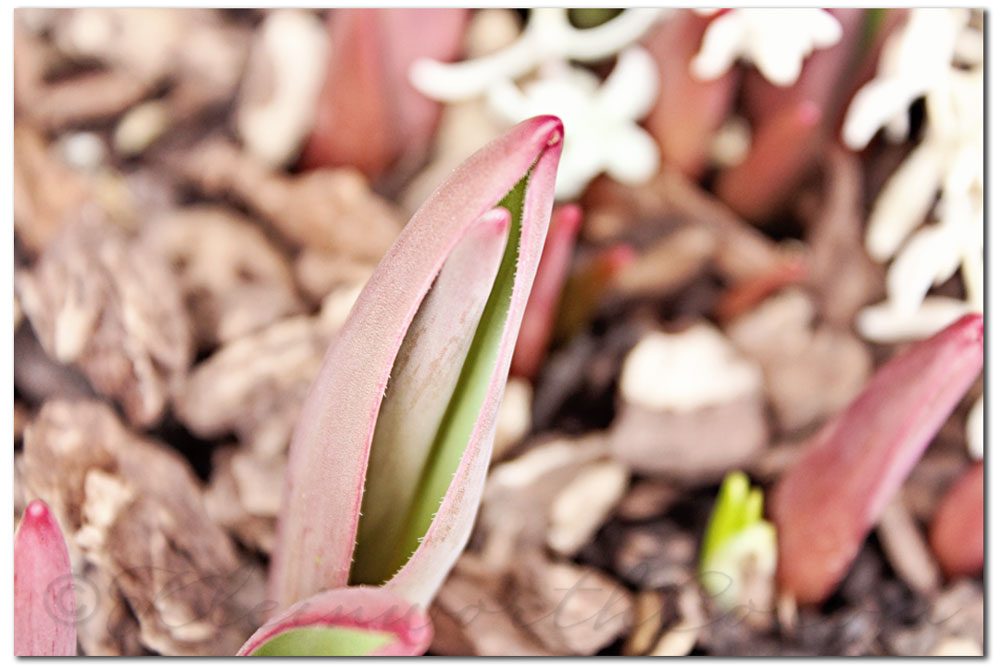 Seeing the seasons here in Northern Idaho have been such a fun experience so far.  Each day is a new treasure with all sorts of things I have been missing all these years.  I can't wait to see what else this beautiful place has to show us as the days go on.
To see where I am linking today- visit HERE
Hi! I'm Gina- the creative mind & photographer behind Kleinworth & Co. I'm a mom to 3, wife to a Fire Chief & homeschooler who is bursting at the seams with project & recipe ideas. I love the share simple & cost effective ways to decorate your home, create fun projects for the kids & feed your family well.
Latest posts by Gina Kleinworth (see all)