**MOM UPDATE— When she arrived to prep for her surgery they told her that she was not well enough from the pneumonia that she has been also fighting to safely go through the surgery.  For now it's postponed.  I'm praying that she can get well from this lung issue so that she may move on with this cancer battle.  I will keep you all posted. 
Oh my goodness- I love making treats with fruit.  I wander the produce isle or look in our co-op produce basket & the wheels start turning in my head of all the things I can make.  This time I had a pile of blueberries.  I especially love baking with blueberries.   The hubs wanted blueberry muffins but I didn't have the right ingredients without going to the store.  I had to come up with something different & I wanted it to be something I had not made before.  You know- one can only eat the same thing so many times before you want to try something else out for a bit.  Plus I was feeling pretty creative & wanted to stretch that with my baking.  The blueberries were just giving me an excuse.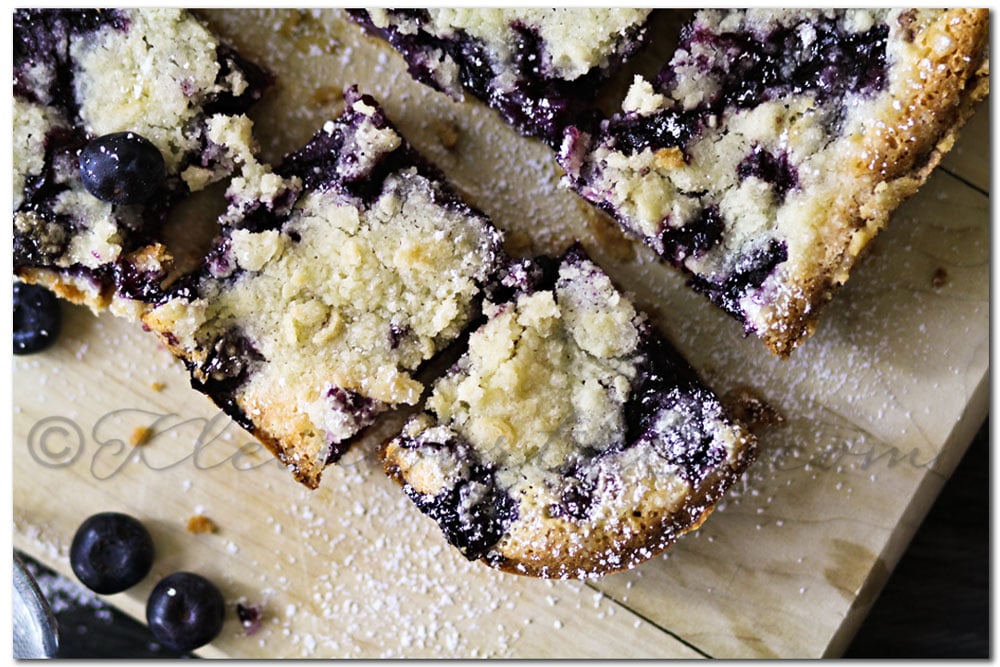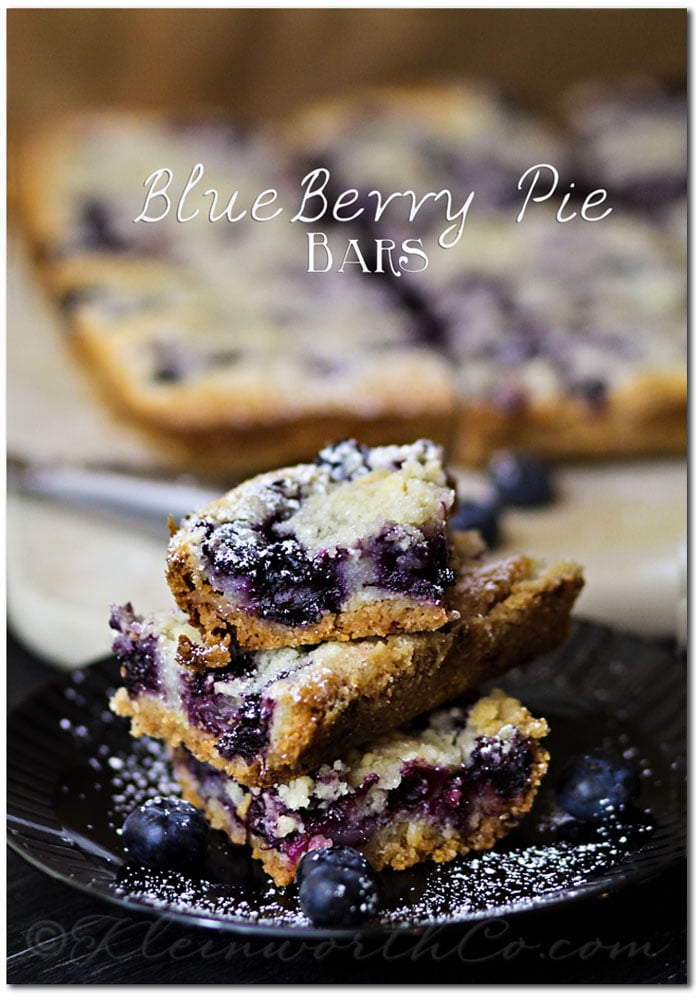 So I started looking & visiting some of my favorite places for inspiration.
These were simply divine.  This recipe was simple & made these Blueberry Pie Bars a snap to make.
<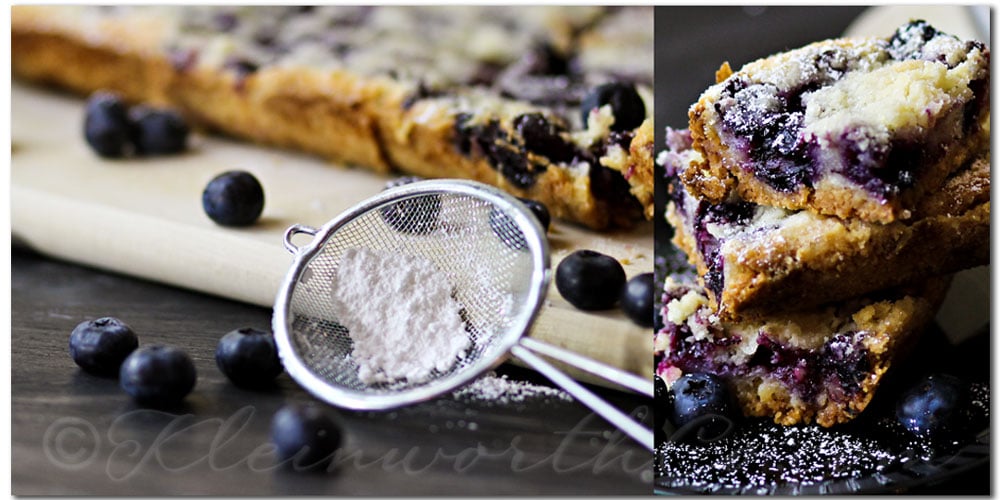 Ingredients
Crust & Topping
1 1/2 cups all purpose flour
3/4 cup sugar
pinch salt
1 1/2 sticks cold butter (cubed)
Filling
3 cups fresh blueberries
2 eggs
1 cup sugar
1/3 cup all purpose flour
1/2 cup sour cream
pinch salt
Instructions
Grease 9x13 glass baking dish- set aside.
Preheat oven to 350 degrees.
Add flour, sugar, salt & cubed butter to mixing bowl, beat until combined & crumbly.
Take 1 cup of mixture & set aside. Take remaining mixture & firmly press into your baking dish, covering the bottom. Bake 15 minutes.
While crust is baking- whisk eggs in a large bowl.
Add sugar, sour cream, flour & salt.
Gently fold in blueberries.
Set aside.
When crust is ready - remove from oven & add filling. Gently spooning over the top of the crust.
Sprinkle with remaining crust mixture you had set aside.
Bake 1 hour or until top is lightly browned.
Cool before serving if eating alone.
If serving warm- add a scoop of vanilla ice cream on top :)
http://www.kleinworthco.com/2013/03/blueberry-pie-bars-recipe.html
Recipe Source: www.kleinworthco.com | (c) Kleinworth & Co All images & content are copyright protected. Please do not use my images without my permission. If you wish to republish my recipe, please re-write it in your own words or link back to this recipe.
They were so good.  But I think I had more fun photographing them than eating them.
My family polished them off in record time.
Blueberry Pie Bars {Recipe}
To see where I am linking today- visit
HERE