Moving to the Inland Northwest has been such a blessing.  We have 17 lakes in our area & it seems whatever direction he head out in- we are bound to come across at least one of them.  The other day we decided to check out Sandpoint, Idaho.  It's at the northern end of Lake Pend Oreille.  We live near the southern end of it- I have shown you the images of Bayview before. (HERE & HERE) We had heard a lot about it & finally found a couple hours to escape & check it out.  Unfortunately we just missed the winter festival they have in January that has things like ice carving competitions & all sorts of other things. I will be making sure we make it to that next January.
There are so many things to see & do in Northern Idaho- but my favorite by far would be the lakes.  After living in a place that received 2 inches of precipitation each year- I am LOVING all this moisture & water around me.   I thought these images of the silver looking water of the lake's reflection were perfect for the prompt today.  The glow of the water is breathtaking in person.  We have not seen the sun too often since we arrived here.  Fortunately Sandpoint is a bit higher elevation than where we live, so the clouds burned off & we had some gorgeous weather!!!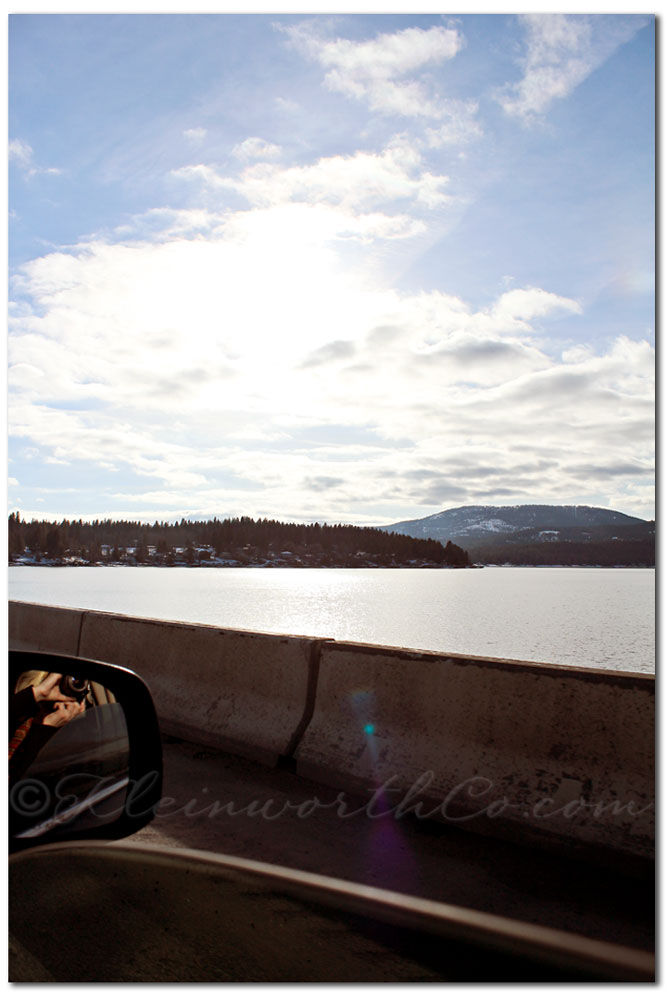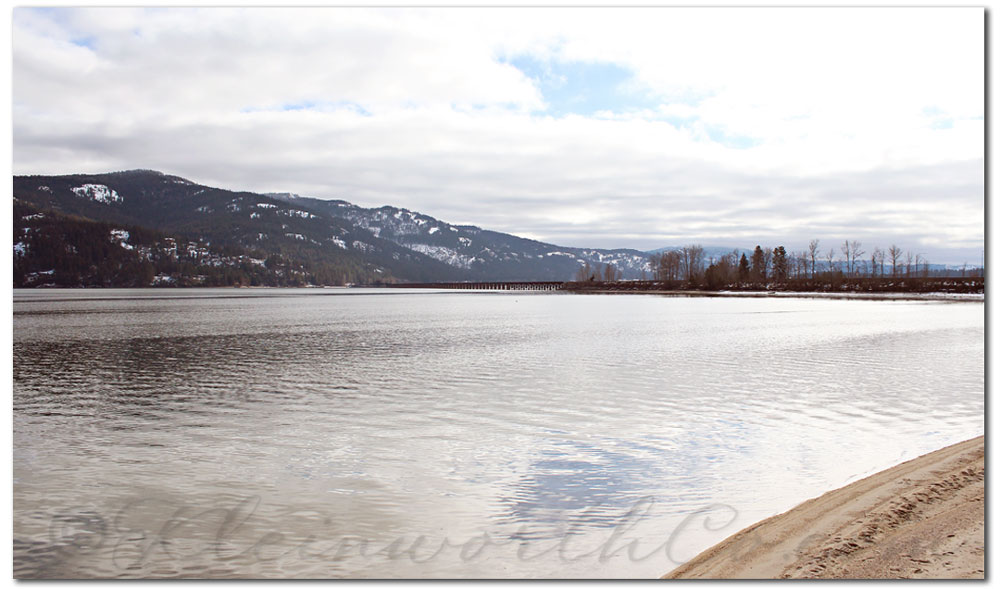 Have a fabulous weekend everyone!
Hi! I'm Gina- the creative mind & photographer behind Kleinworth & Co. I'm a mom to 3, wife to a Fire Chief & homeschooler who is bursting at the seams with project & recipe ideas. I love the share simple & cost effective ways to decorate your home, create fun projects for the kids & feed your family well.
Latest posts by Gina Kleinworth (see all)