Happy Monday Everyone!!!
Great news! I think we were able to get the button issues fixed.  So you should be able to grab one as needed.
But in any case where you have troubles- text links are always okay with me too.
This past week was a full one.  Product time in the studio took over the last half of my week, my son turned 15, we crammed in a couple hours at one of the lakes to do his birthday photo shoot, lots of baking & trying new things.  I have so many things I want to do & then need to do.  I knew this year would be fast & furious by the way it started off & it's not letting up yet.  Which is a good thing.  I start feeling like things are in a lull & shake ups need to happen when things slow down too much.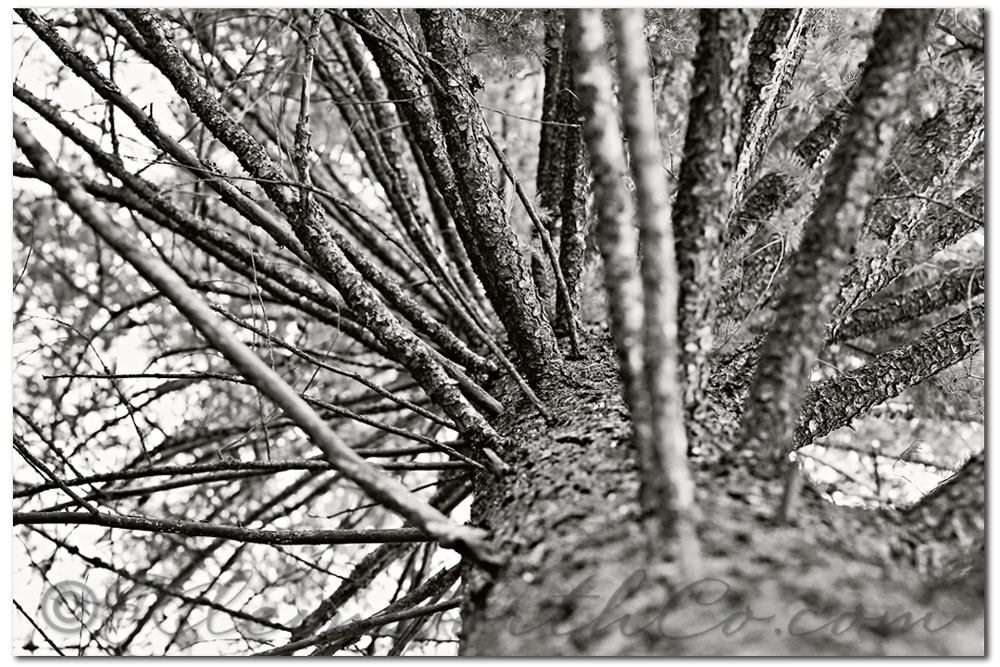 While we were at the lake for the boy's birthday photo shoot I was having a little fun pointing the camera up the trunks of the trees.  I swear I went through tree withdrawals while living in the desert.  I am so happy to have them all around me now & I certainly won't be taking them for granted.  With this image- I loved it in color- but then decided to convert just to do something I wouldn't normally do with a nature photo.  I love how it turned out.
 Now on to your images…
The P52 Details
* Post 1 photo or as many as you like each week on Mondays.
* The button or text link should be present in your post- but not absolutely necessary.
* Please visit some other blogs & leave some love & encouragement.
* Submit the URL of your blog post – not your home page.
Can't wait to see all your photos each week as we venture through 2013!
Hi! I'm Gina- the creative mind & photographer behind Kleinworth & Co. I'm a mom to 3, wife to a Fire Chief & homeschooler who is bursting at the seams with project & recipe ideas. I love the share simple & cost effective ways to decorate your home, create fun projects for the kids & feed your family well.
Latest posts by Gina Kleinworth (see all)