So we have been hearing people tell us that you'll find moose here if you pay attention.  I didn't really think it would happen.  Suppose it's like when we would see coyotes or scorpions down south.  Those are things you regularly see down there & apparently moose are things people regularly see here.  Hubs had the boy with him at work one day as he's starting in the explorer program.  Hubs was taking him around the district showing him all the firehouses when they saw this family of moose on the side of the road.  He was capturing with his phone so the only real shot I am able to share is this one.  But it was so cool that they got to witness one of the Lord's amazing creatures.  Apparently they are not so friendly though- especially when they have their babies with them.  Best to stay in your vehicle when you come across them & sometimes even that doesn't deter them from trying to take you out.  BUT even with all that- they are incredible to see & experience.  Definitely one of the neat things to see in Northern Idaho.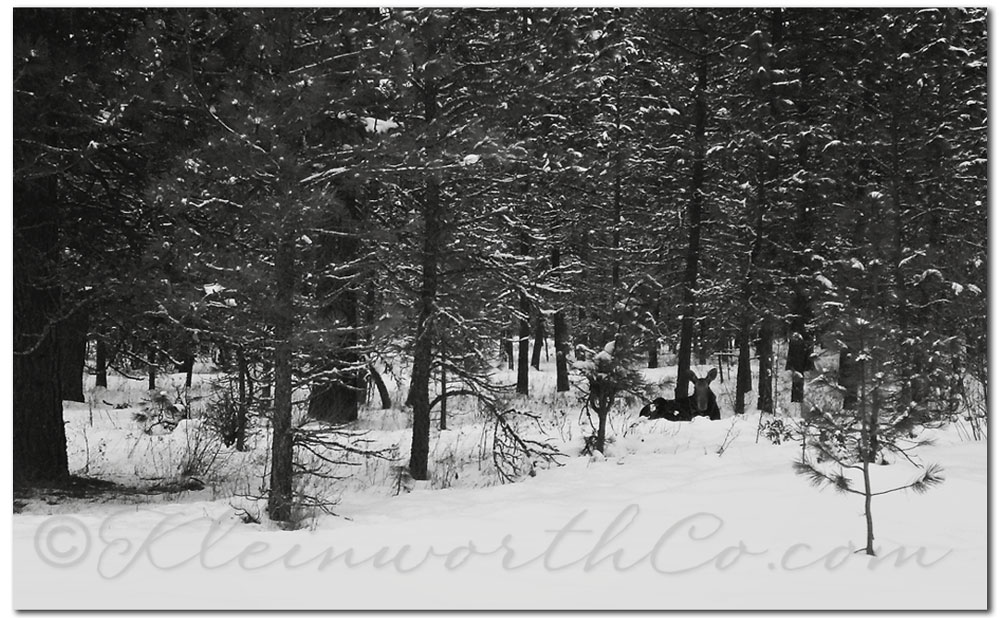 Joining:
Sunday Snapshot
|
Simple Things Sunday
Hi! I'm Gina- the creative mind & photographer behind Kleinworth & Co. I'm a mom to 3, wife to a Fire Chief & homeschooler who is bursting at the seams with project & recipe ideas. I love the share simple & cost effective ways to decorate your home, create fun projects for the kids & feed your family well.
Latest posts by Gina Kleinworth (see all)