When Annie gave us the prompt of renewal for this week's P52, I wasn't really sure where I would go with it.  But then after seeing this image of the sunrise through the pine trees on my screen I knew I wanted to use this for the challenge this week.  I had gone out early in the morning as the sun was rising to capture the glistening frozen fog crystals on the pine needles.  In Nevada we called it Pogonip.  Here it's just frozen fog.  That's okay- it's beautiful, no matter what it's called.  I will be sharing more of my images so you can really see what freezing fog looks like up close, I promise.  It's magical to say the least.   I love the abstract nature of how this turned out.  I was so thrilled that the sun was actually shining.  We had been covered in clouds for at least a week & it was just so pretty with that golden hue. The renewal of each day with the morning sunrise is something to be cherished.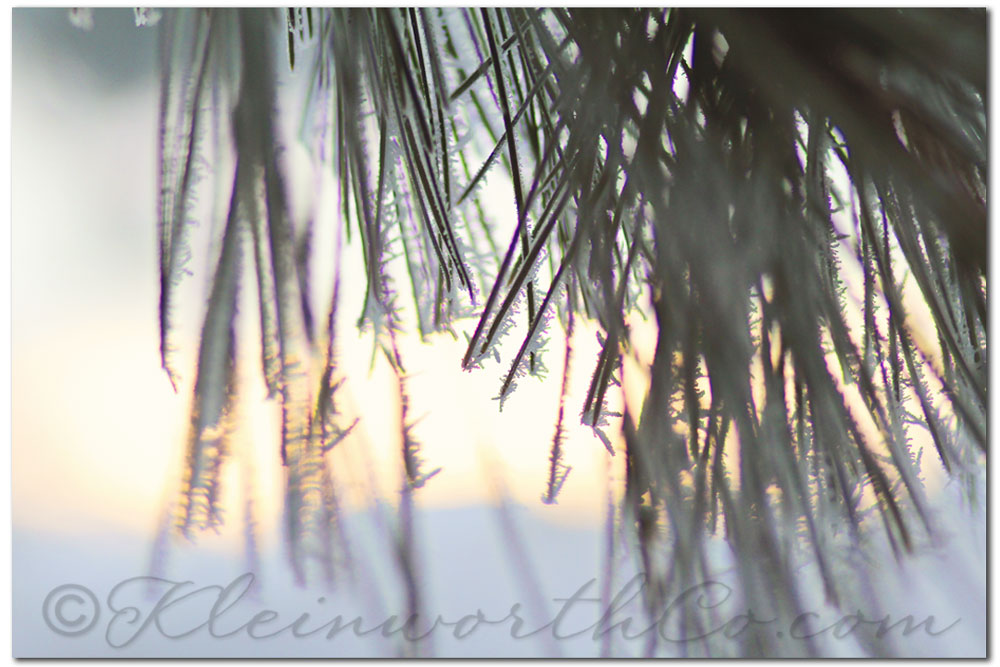 Want to join in the fun.
Visit Annie here & get the scoop.
Hi! I'm Gina- the creative mind & photographer behind Kleinworth & Co. I'm a mom to 3, wife to a Fire Chief & homeschooler who is bursting at the seams with project & recipe ideas. I love the share simple & cost effective ways to decorate your home, create fun projects for the kids & feed your family well.
Latest posts by Gina Kleinworth (see all)