What a crazy busy week. So much happening- but I really can't complain. I like it this way. School is cruising & business is growing.
Here are a couple images that sum up what I did last week.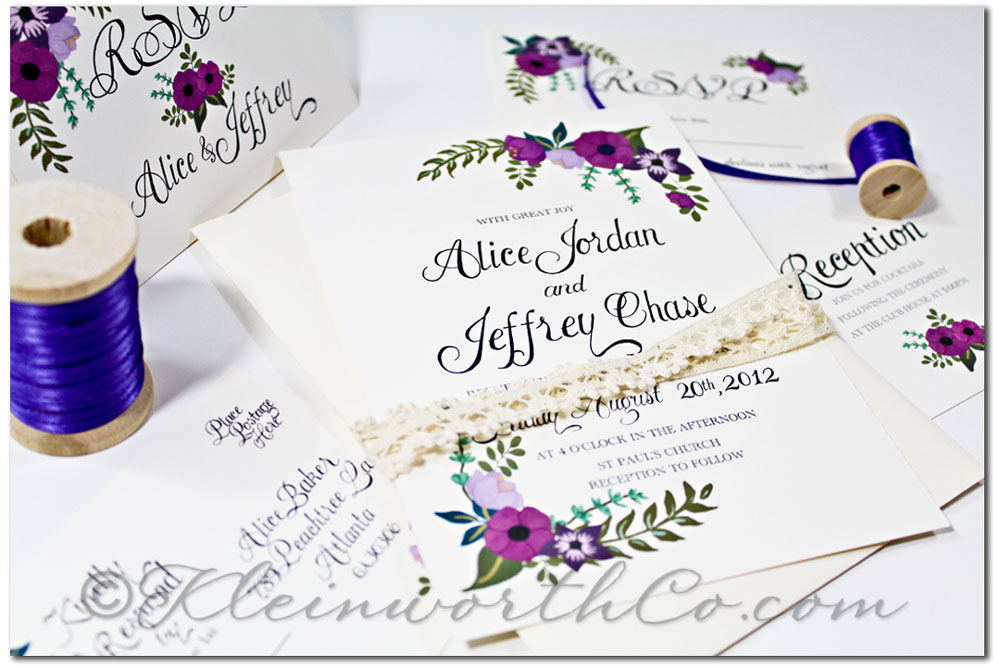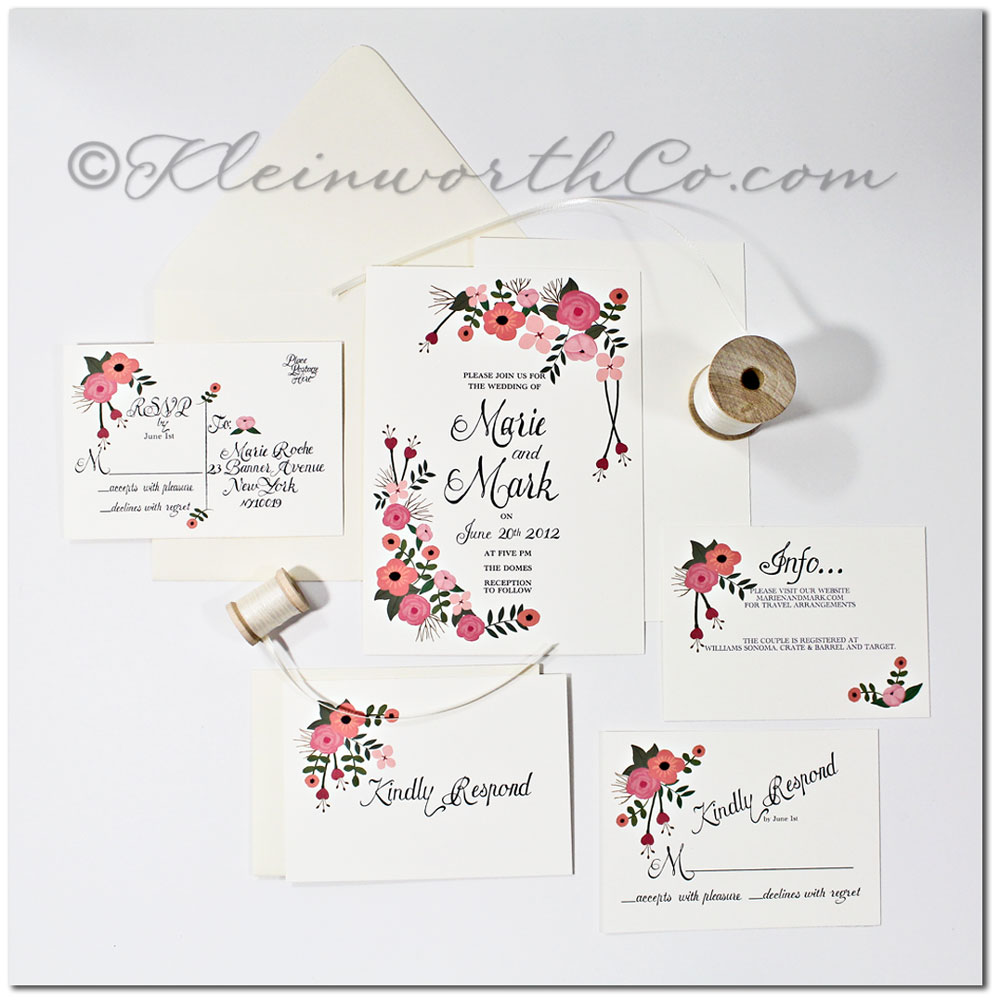 These are for a new client who sells wedding stationary items. Check out her store here.
It's always such a pleasure to work on wedding products.
I also wanted to share these devastating images with you. Week before last the hubs spent a good 5 hours on this structure fire. It all started in the chimney Home owner stoked up his wood stove really well because at the time it was in the teens for the high temps that week & then he went off to do something else. It got too hot & the chimney possibly wasn't being cleaned on a regular basis. This is the result.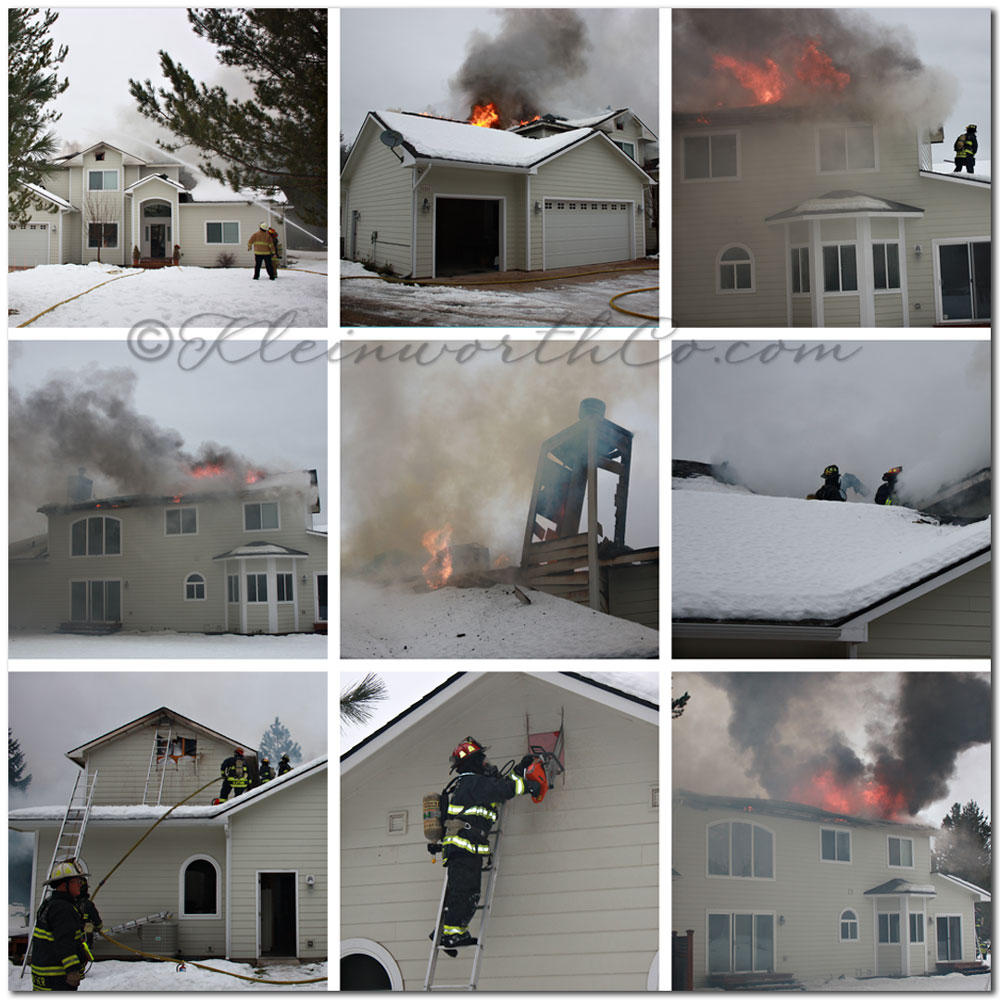 The boys worked so very hard & did a GREAT job. It was such a beautiful house.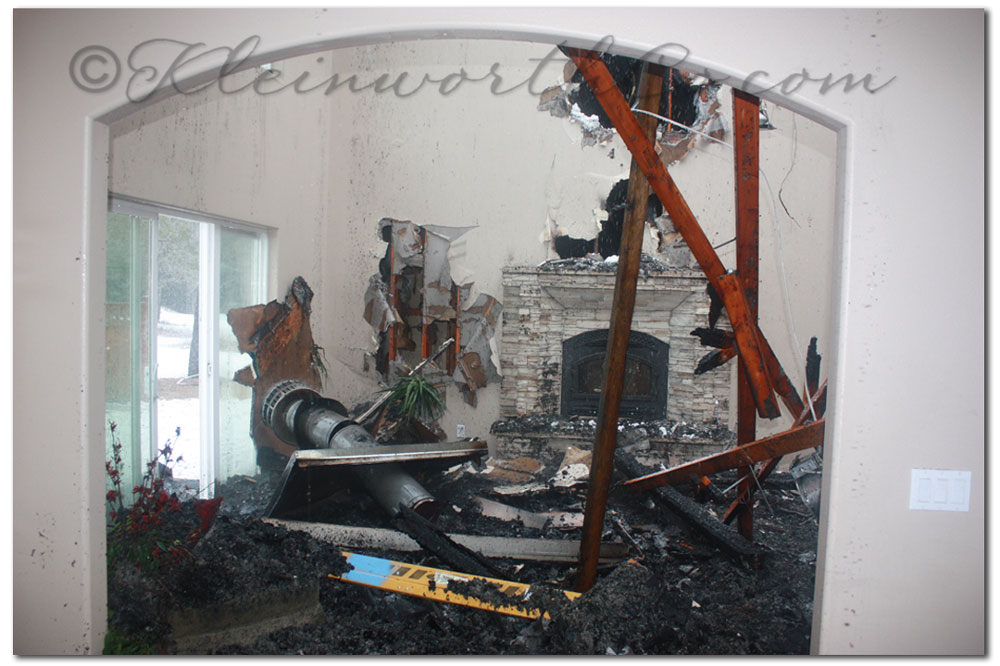 I know this looks really horrible. This was the great room. From the vantage point of this image you can see that the great room was a total loss, as was the ceiling above the stairs & the master bedroom. But the kitchen, family room, upstairs bedrooms, & garage were completely saved. The family was able to gather those belongings, the boys helped them pull out the large pieces of furniture to go to storage & this house may be able to be rebuilt.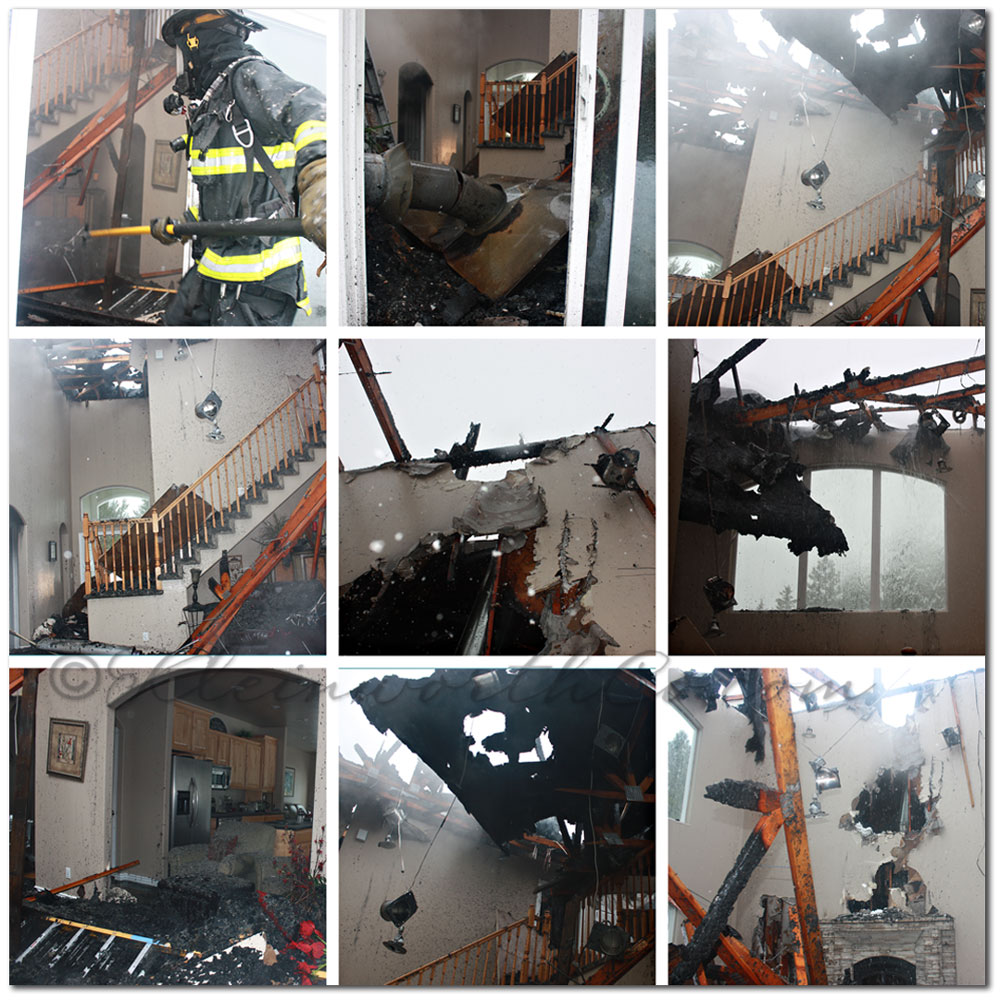 I have been married to a fireman for a very long time. I know what he does. But this is the first time I have ever seen the aftermath of his job. With the exception of wildfires- some of which have caused complete devastation to entire neighborhoods & nearly took his life- I have never seen what is left when they pack up & come home to us wives. I am so deeply saddened by these images. It pains me to know that a family has suffered this sort of loss. These images here in this second collage- they were taken from the inside of the house- looking out to sky. It's so very sad. It touched me so deeply that I really felt I needed to share it with you & remind you all to be fire safe this winter. Get your chimney cleaned, watch those hot embers & open flames. I hope that not one of you has to go through this.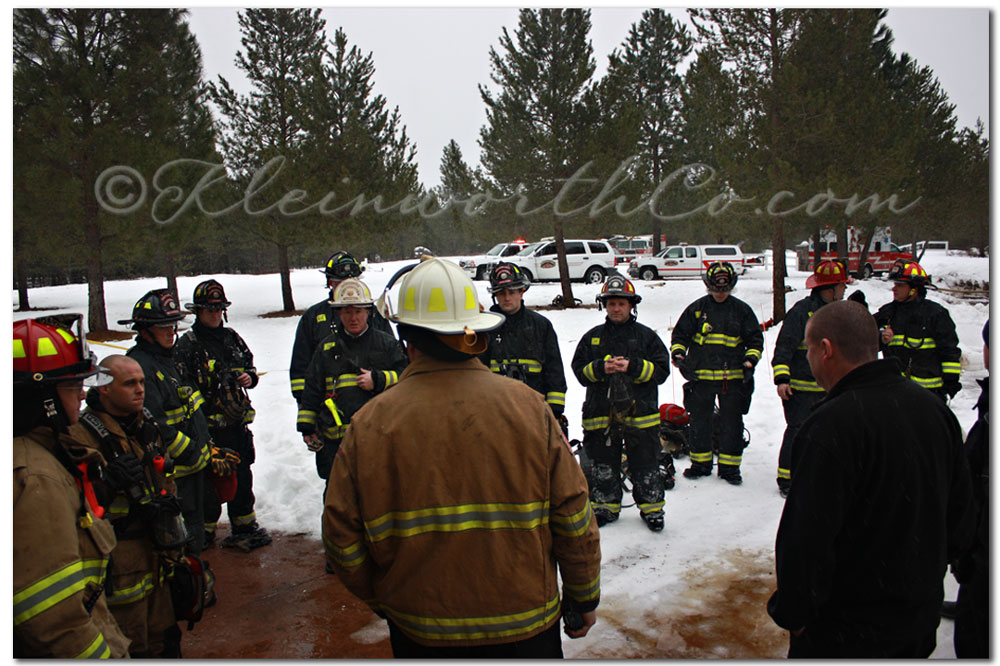 This is hubs in the white helmet addressing the guys afterwards. They do this after every incident.
They discuss what went right & what went wrong if anything. It's a good time while everything is fresh to discuss & learn.
Just 3 days later they were called to yet another house fire. When they arrived on scene, this is what they had to fight. It obviously had a survivability of 0%. It was devastating. This shows you the contrast that with as bad as the first one looked- it was in remarkable condition in comparison to how it could have gone.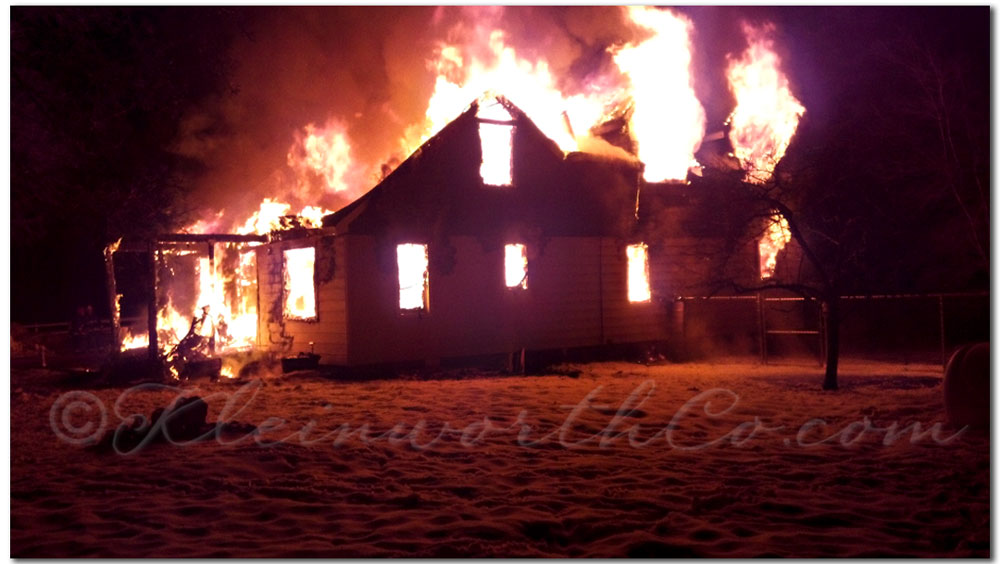 This breaks my heart. But is also a huge reminder of what the hubs does everyday & to always be grateful for everything in my life.
Now on to the linky!
The Details
* Post 1 photo or as many as you like each week on Mondays.
* The button or text link should be present in your post- but not absolutely necessary.
* Please visit some other blogs & leave some love & encouragement.
* Submit the URL of your blog post – not your home page.
Can't wait to see all your photos each week as we venture through 2013!
Project 52
<div align="center"><a href="https://lh5.googleusercontent.com/-5PWHlxcnZnM/UNTnl4zpOHI/AAAAAAACEz8/Uj7hmQMY5-Q/s300/P52%2520button%2520image%25202%2520300.jpg" alt="P52 2013 with Kleinworth & Co." style="border:none;" /></a></div>
Hi! I'm Gina- the creative mind & photographer behind Kleinworth & Co. I'm a mom to 3, wife to a Fire Chief & homeschooler who is bursting at the seams with project & recipe ideas. I love the share simple & cost effective ways to decorate your home, create fun projects for the kids & feed your family well.
Latest posts by Gina Kleinworth (see all)