UPDATE: I'm having issues with getting my codes to show this morning. 
Please visit Sarah to vote & Tamar to link up today. 
Hi Everyone!!!  Welcome to Project 52 – 2013 ~ Week 1!!!
Before I go any further I need to share with you the Top 4 images for December's Project 366 Rewind.
Be sure to VOTE!
Today I just have to share with you the images I took on New Year's Eve.  We planned for a quiet night in since the temps were expected to be in single digits.  My son was out in the back yard playing with the dog after dinner when he came running in & said there were fireworks going on outside.  I thought for sure he meant the kind that the regular public sets off.  That's when he told me it was much bigger than that.  So I QUICKLY swapped out lenses, grabbed my tripod & headed outside.  No time to put on shoes- I stood there in the snow with my slippers on- no jacket in single digits.  Oh the things I do for a picture or two.  I happily did it though.   I was so excited that there was something this spectacular that I could view from my back yard.  They were so close- it was incredible.  Before I knew it, the show was over & we headed back in.  I only captured a few shots but I am happy with them overall.  NEXT TIME I will be prepared.  We will probably go down to the lake to capture the unobstructed view.  I CAN'T wait!!!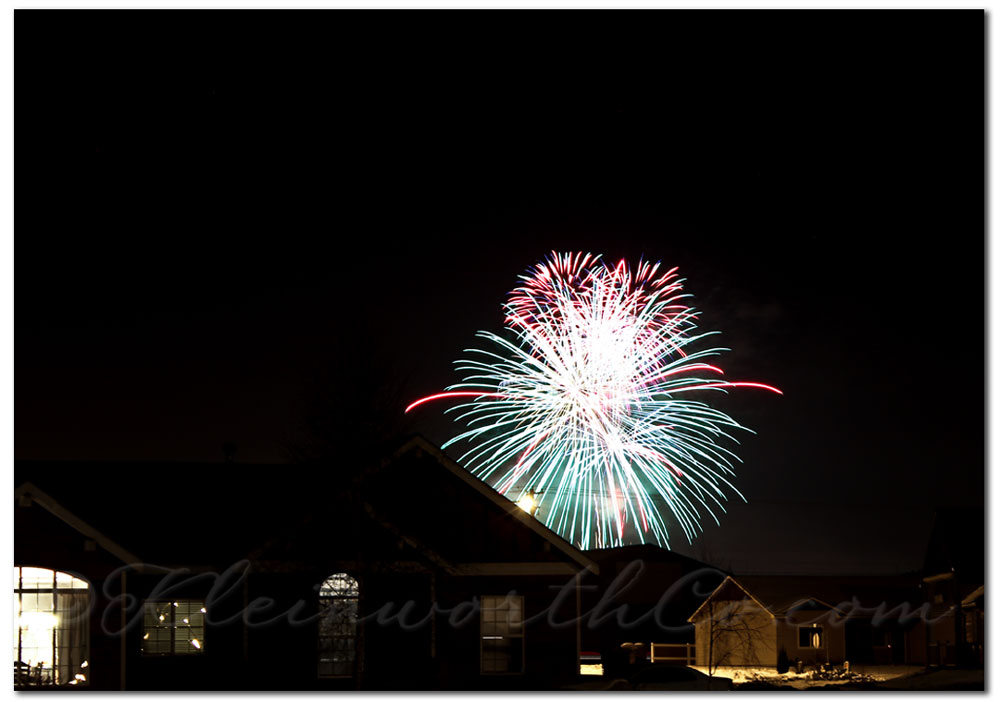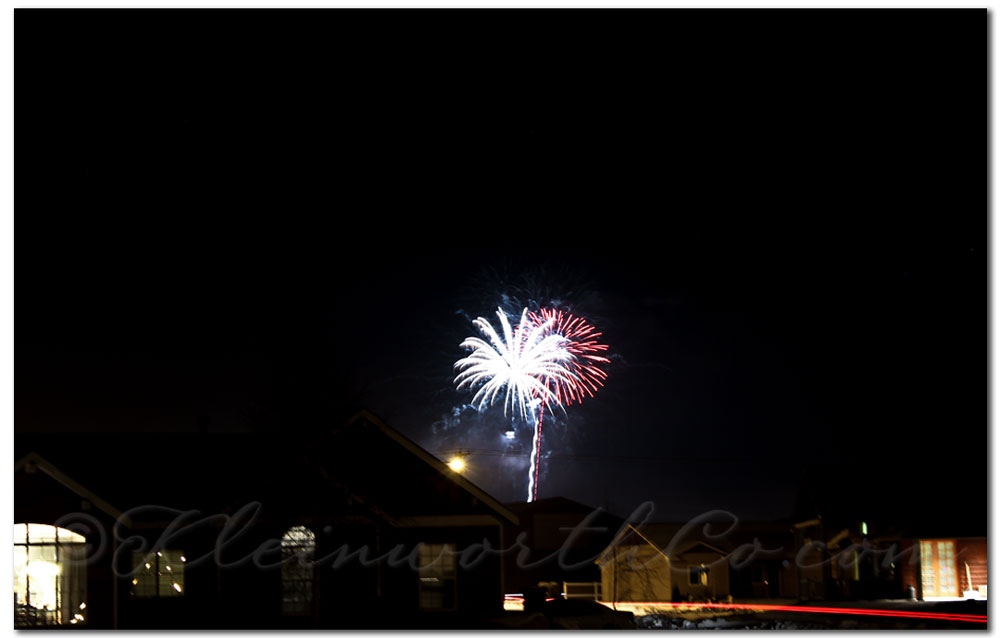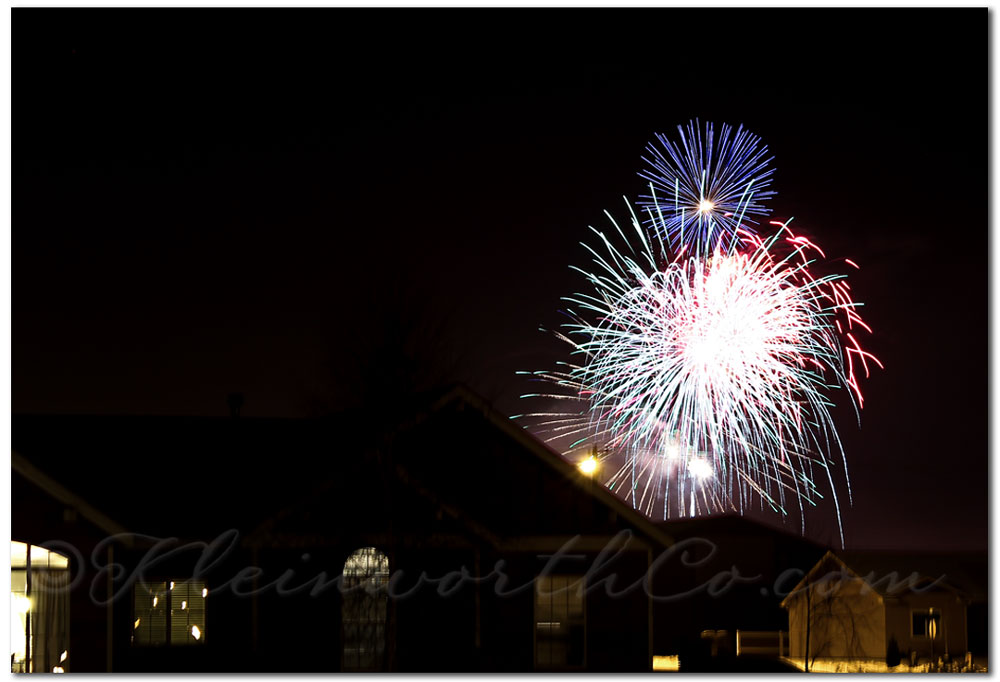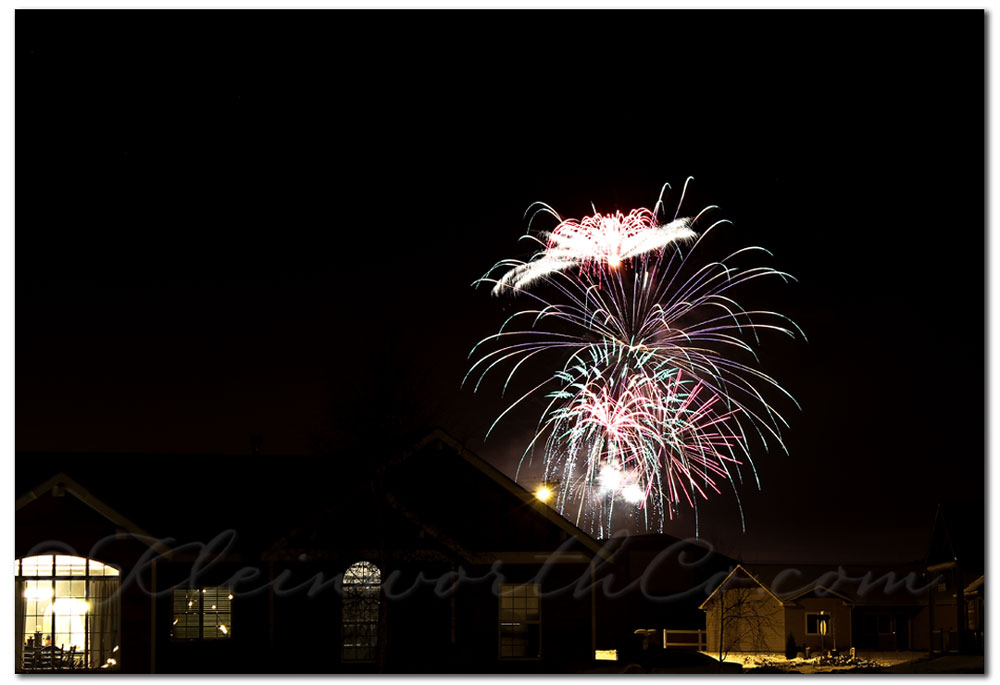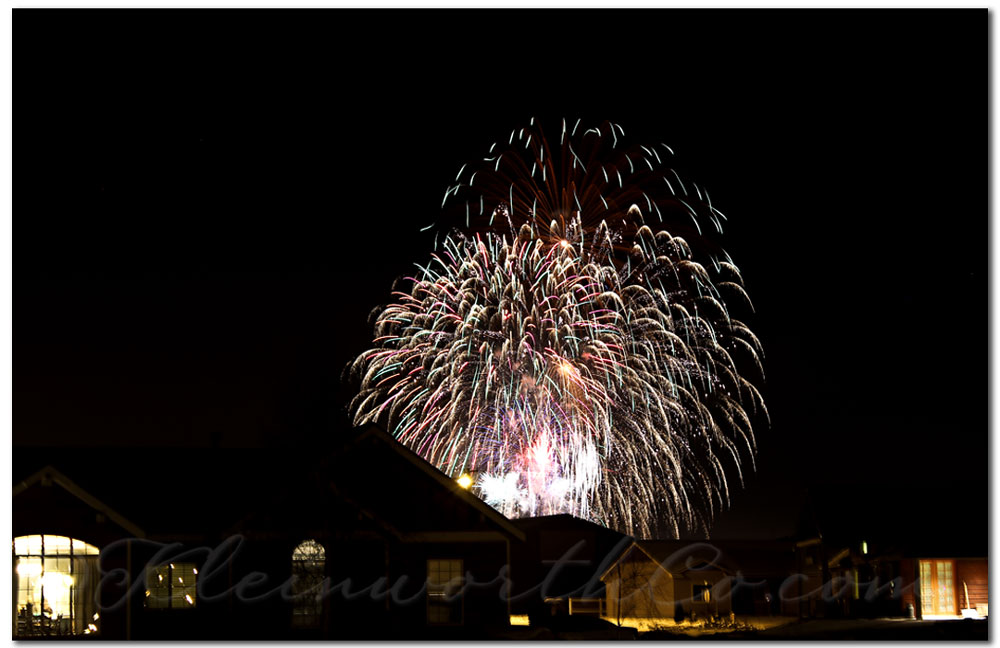 Before I forget- I will be offering my photography workshop starting January 20th.
Contact me if you are interested- class size is limited.
Can't wait to see what you captured this past week!
The Details
* Post 1 photo or as many as you like each week on Mondays.
* The button or text link should be present in your post- but not absolutely necessary.
* Please visit some other blogs & leave some love & encouragement.
* Submit the URL of your blog post – not your home page.
Can't wait to see all your photos each week as we venture through 2013!
Project 52
<div align="center"><a href="https://lh5.googleusercontent.com/-5PWHlxcnZnM/UNTnl4zpOHI/AAAAAAACEz8/Uj7hmQMY5-Q/s300/P52%2520button%2520image%25202%2520300.jpg" alt="P52 2013 with Kleinworth & Co." style="border:none;" /></a></div>
Hi! I'm Gina- the creative mind & photographer behind Kleinworth & Co. I'm a mom to 3, wife to a Fire Chief & homeschooler who is bursting at the seams with project & recipe ideas. I love the share simple & cost effective ways to decorate your home, create fun projects for the kids & feed your family well.
Latest posts by Gina Kleinworth (see all)