Oh my! The amazingly talented Kristy over at Life n' Reflection has a new book that is releasing today.
It's called Parties Made Simple ~ Sweetcakes & I had the honor & pleasure of getting an advance copy to check out & play with.
There are so many adorable things in this book!! Kristy has totally outdone herself here. I didn't have a reason to host a party this month given that we just celebrated my daughter's birthday last month & Mr. Man will have his birthday next month. Soooooo, I just used this as an excuse to 1- make some cupcakes & 2- print out some adorable props that I can use in future food photos as needed. Plus I will have these things available when I need them for upcoming events. I can't wait to use them for special occasions.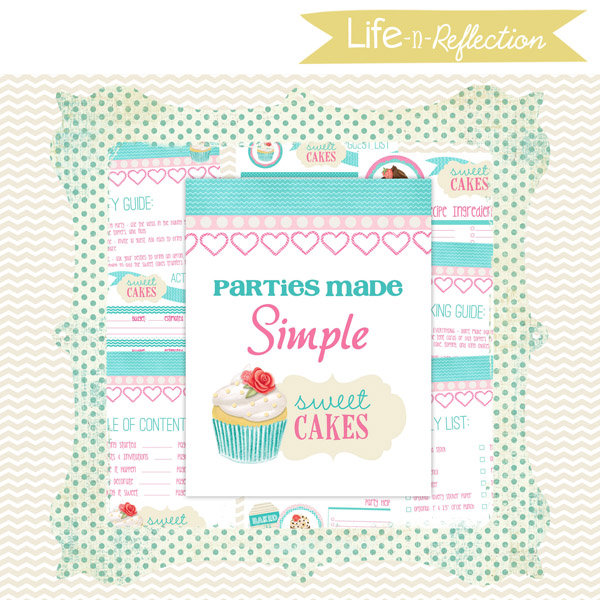 Here is a little bit of what Kristy had to say when I asked her about the book…
1. What was your favorite product you created while designing this party kit?
The mini cupcake toppers where a new idea to fit our niece's mini cupcake pans. We have four nieces and they all love to bake! We're sure the youngest will love to make a sweet mess in the kitchen too; as soon she starts walking, that is.
2. What was your inspiration to design the Sweet Cakes Parties Made Simple?
Every girl deserves a Cupcake Day! I wanted to design something to warm our hearts on those cold or rainy days without having to leave our homes. With the Sweet Cakes Parties Made Simple you can print everything for a fun day in the kitchen!
3. Does it cost a lot of money to create this party?
Not at all, you basically have everything you need in the kit. Just add paper, glue, scissors, and your favorite cupcake recipe!
4. Do I need specific skills or fancy tools?
Simply print at home, pull your baking tools, put on a apron, and your ready to go!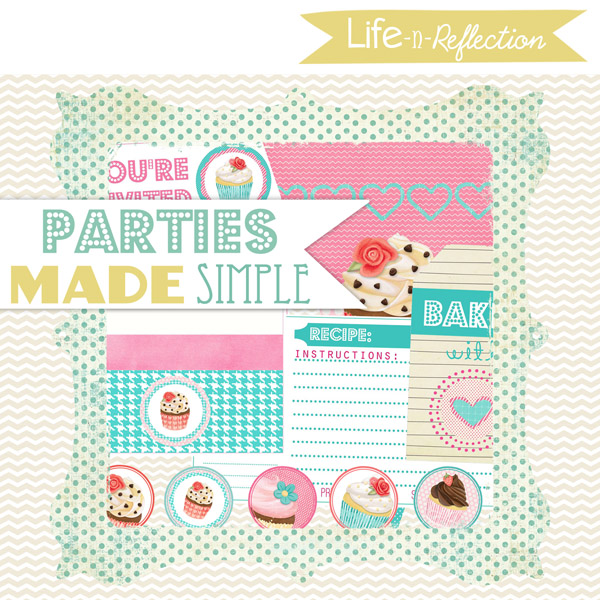 Look at all the quick & simple party decorations here in this book!!!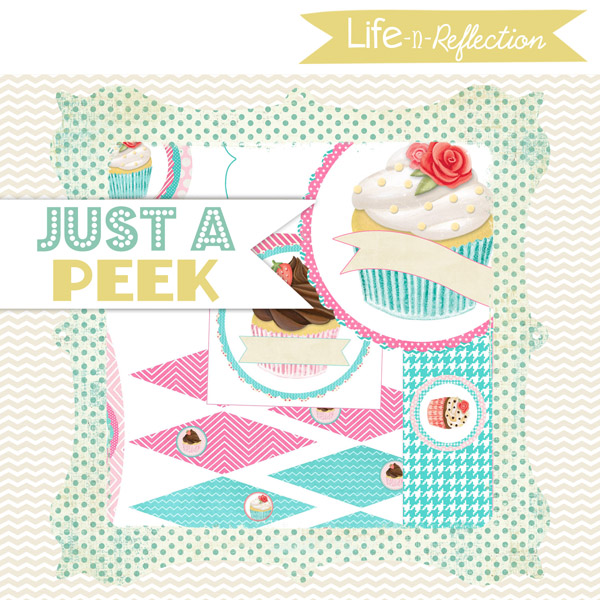 The colors, the prints, the graphics are FABULOUS!
I had such a great time playing with these.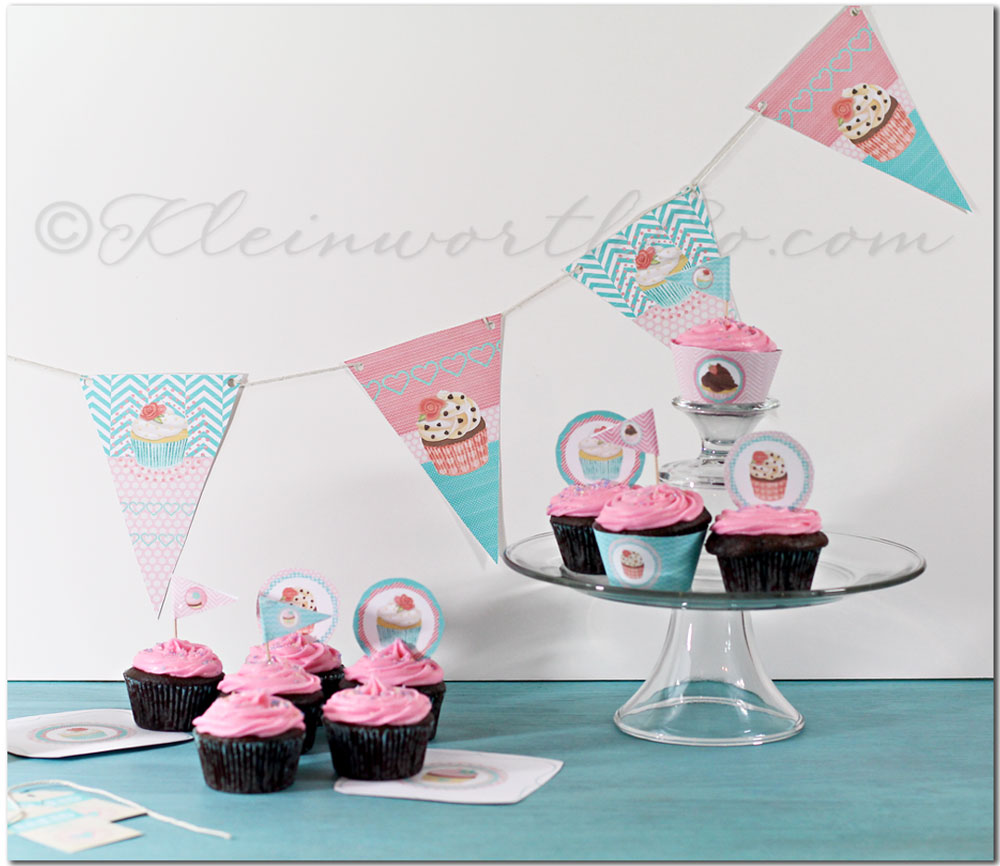 I used the banner, the cupcake sleeves, the flags & cupcake toppers.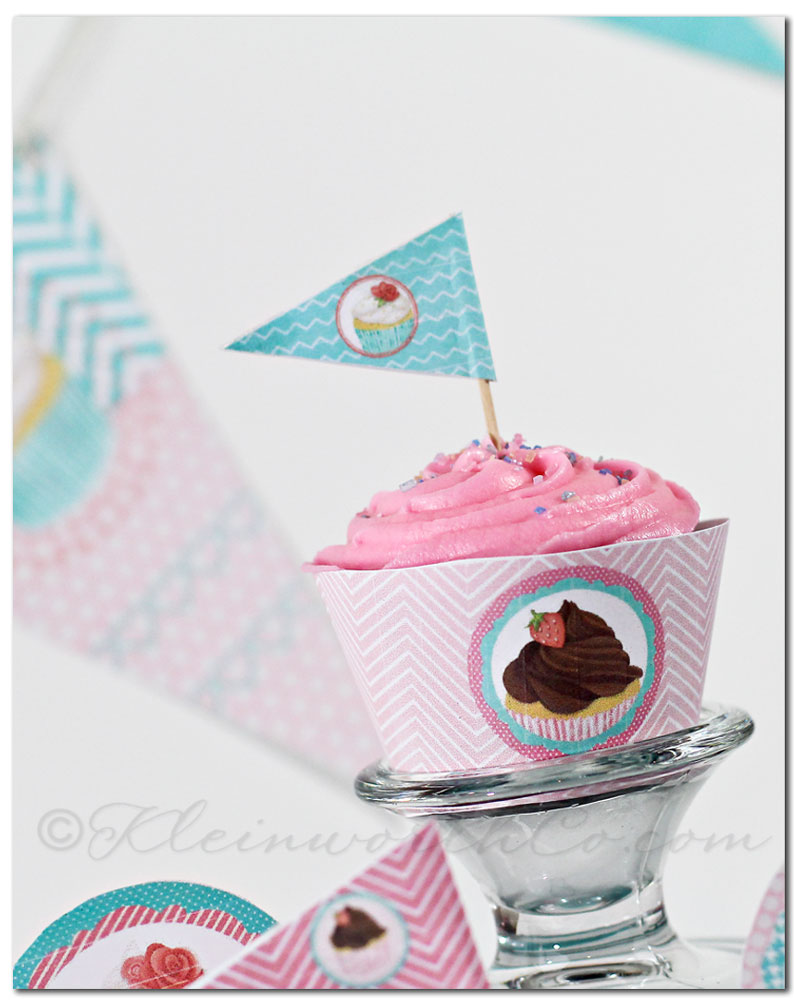 I had my daughter help me with the cutting – which explains the lack of attention to detail :)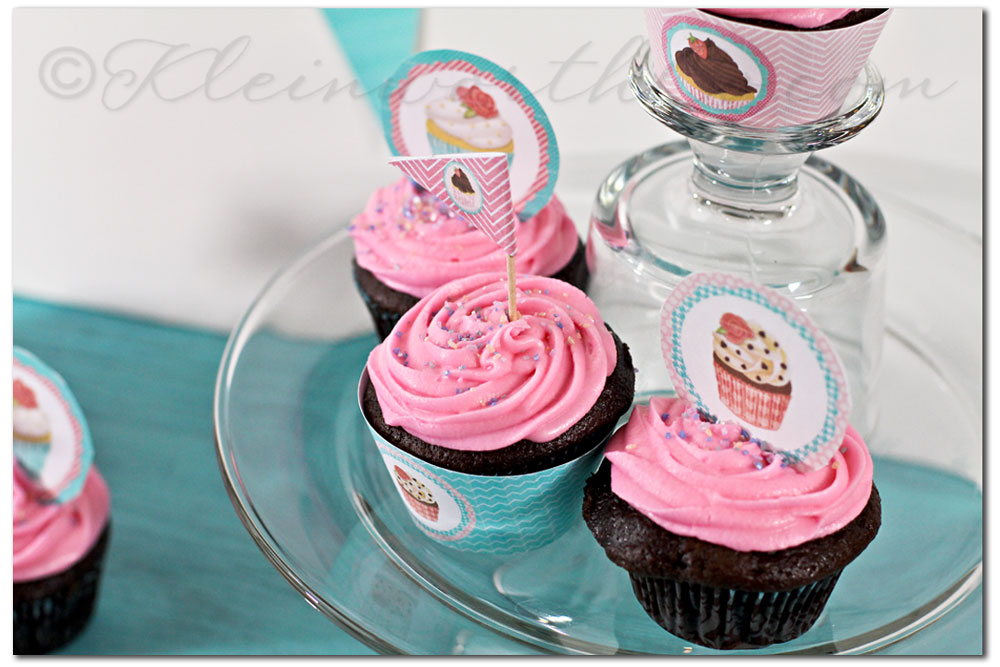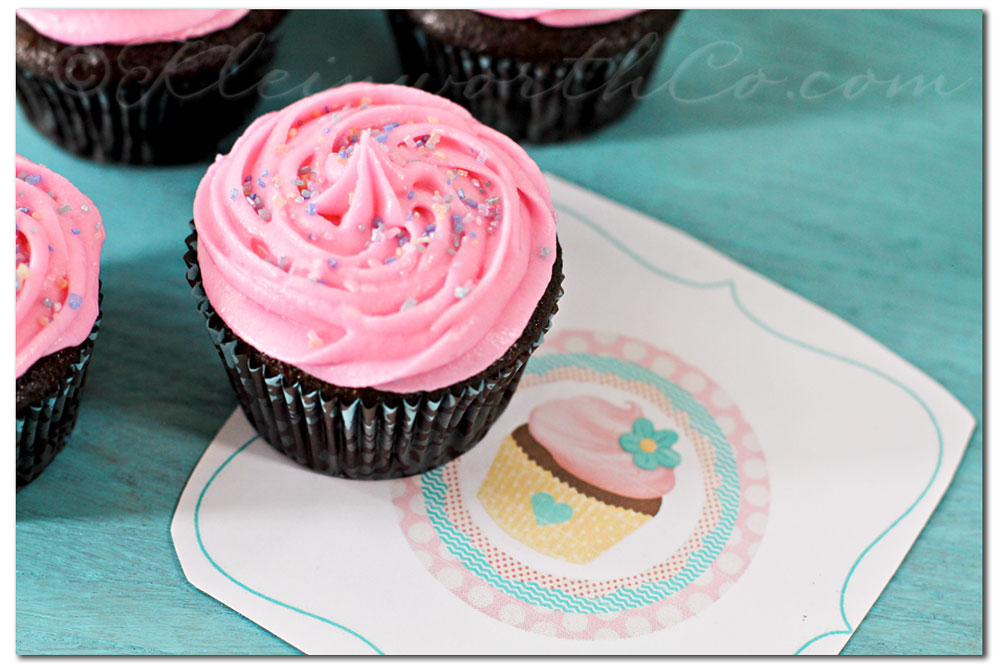 We also printed out these cute cards which I used as cupcake coasters for this particular time.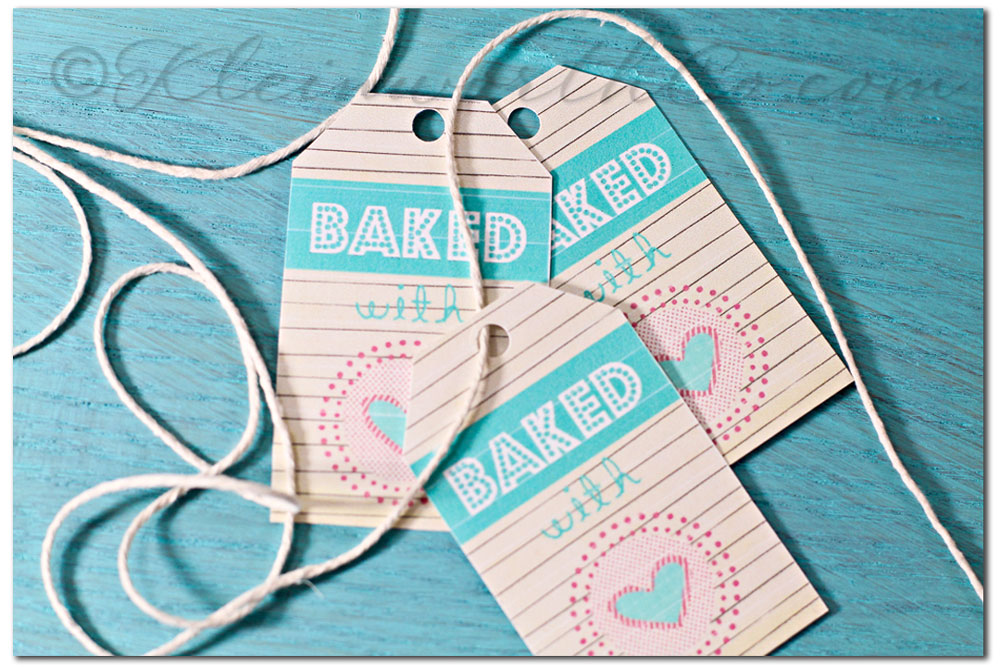 And then there are these adorable tags. I can't wait to use these for my next batch of goodies going to the firehouse.
Plus there are recipe cards, party planning charts, note cards, decoration guides, menu lists, activity guides, invitations & SO MUCH MORE!!!!!
If you have a party coming up- you NEED this book.
Pick it up through Kristy's place here
Linking with: 52 Weeks of Happiness, Tuesday Around the World & Sweet Shot Tuesday
Hi! I'm Gina- the creative mind & photographer behind Kleinworth & Co. I'm a mom to 3, wife to a Fire Chief & homeschooler who is bursting at the seams with project & recipe ideas. I love the share simple & cost effective ways to decorate your home, create fun projects for the kids & feed your family well.
Latest posts by Gina Kleinworth (see all)