One day we took a scenic drive down Diagonal Road just to get out & explore around here.  I was on a mission to find some barns that I could capture & the hubs had told me that Diagonal Road was the place to start.  I have wanted to participate in barn charm for YEARS.  I love images of barns especially WINTER barn images. Yes- I do!!  But living where we used to live- there wasn't anything like a barn remotely close to us.  I was so sad that I could join in this fun of capturing the beauty of rural America in this way.  So I was thrilled when we got up here to Northern Idaho & I started seeing barns everywhere.  So this particular day I was hoping to capture at least a couple of these snowy farm images.  Problem is that a lot of them are on roads that are far too busy to stop on.  So I was happy to get what I did that day.  Looking forward to the next outing, hopefully on some back roads,  to see what others are out there.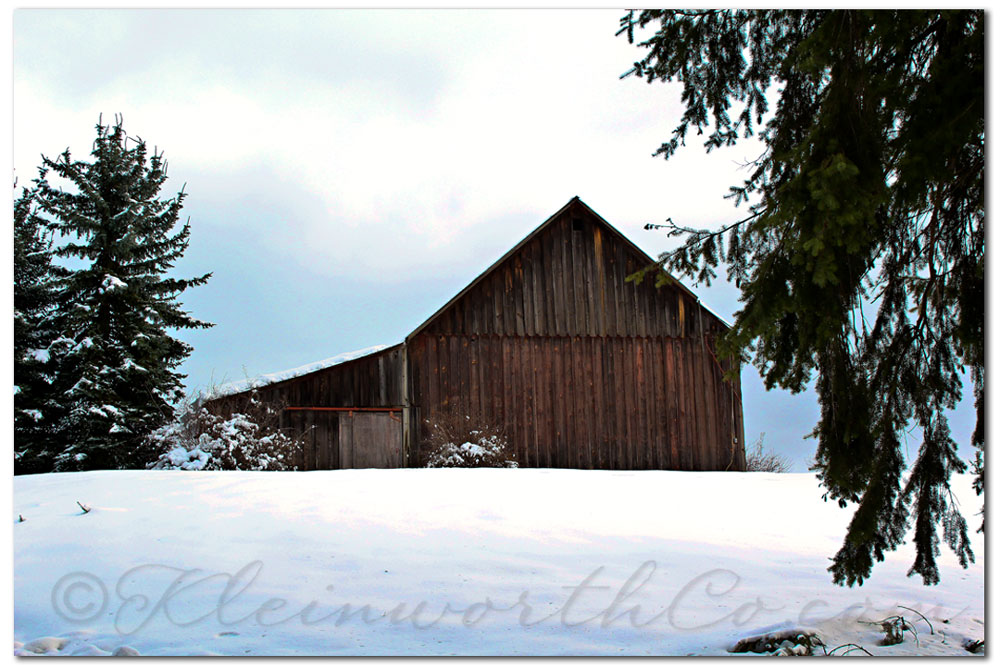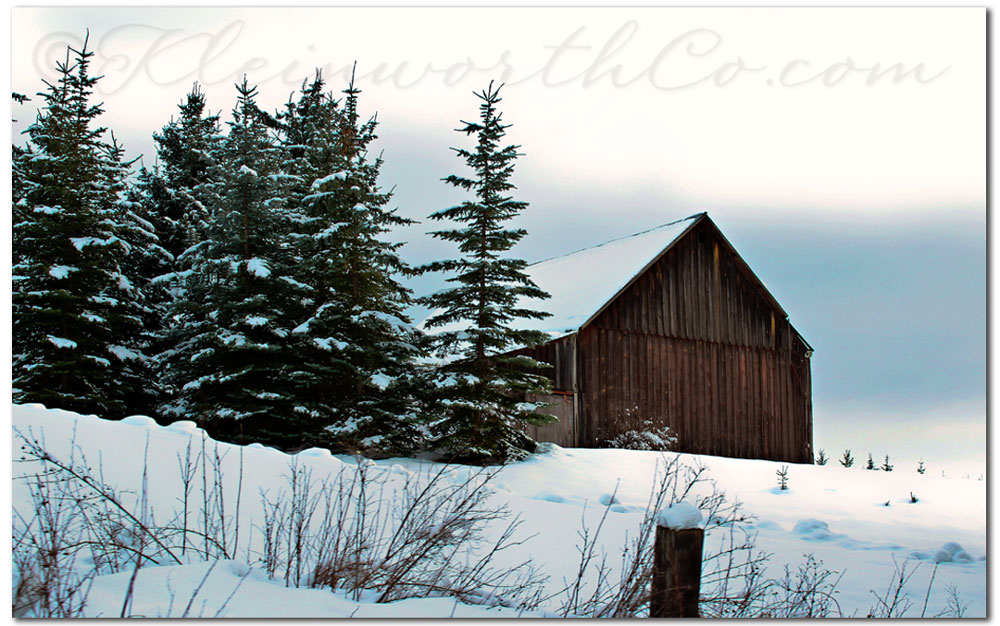 Linking with: 52 Weeks of Happiness | Tuesday Around the World | Barn Charm |  Project 52
Hi! I'm Gina- the creative mind & photographer behind Kleinworth & Co. I'm a mom to 3, wife to a Fire Chief & homeschooler who is bursting at the seams with project & recipe ideas. I love the share simple & cost effective ways to decorate your home, create fun projects for the kids & feed your family well.
Latest posts by Gina Kleinworth (see all)