I love having candles around the house, especially this time of year.  They bring such a coziness to the room that is just so wonderful when it's chilly & snowing.  What I'm not too fond of is the labels on the jars.  So I was sitting here one day looking at all these candles with these labels trying to figure out how I was going to remove them without making a huge mess, or a way to cover them up.  Then I looked over & saw this huge box of mini candy canes my mom had bought while she was here for the gingerbread house making.  We tucked them into a cabinet & then forgot to use them for the gingerbread house.  I'm not all that fond of eating candy canes- but I just love looking at them.  So I decided to see what I could do with them & these candles.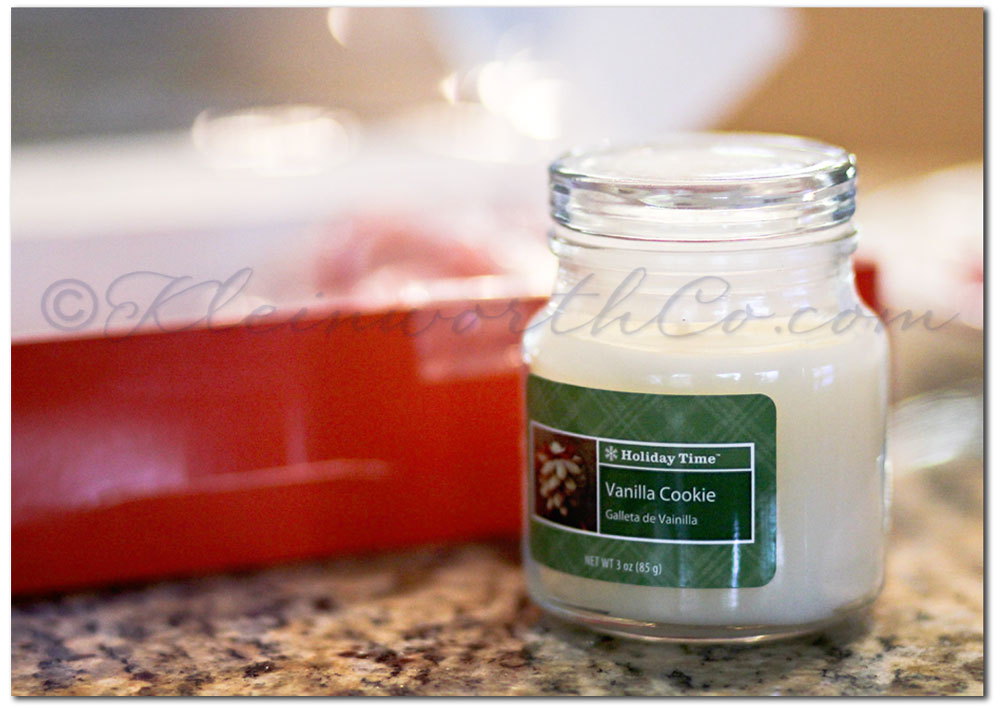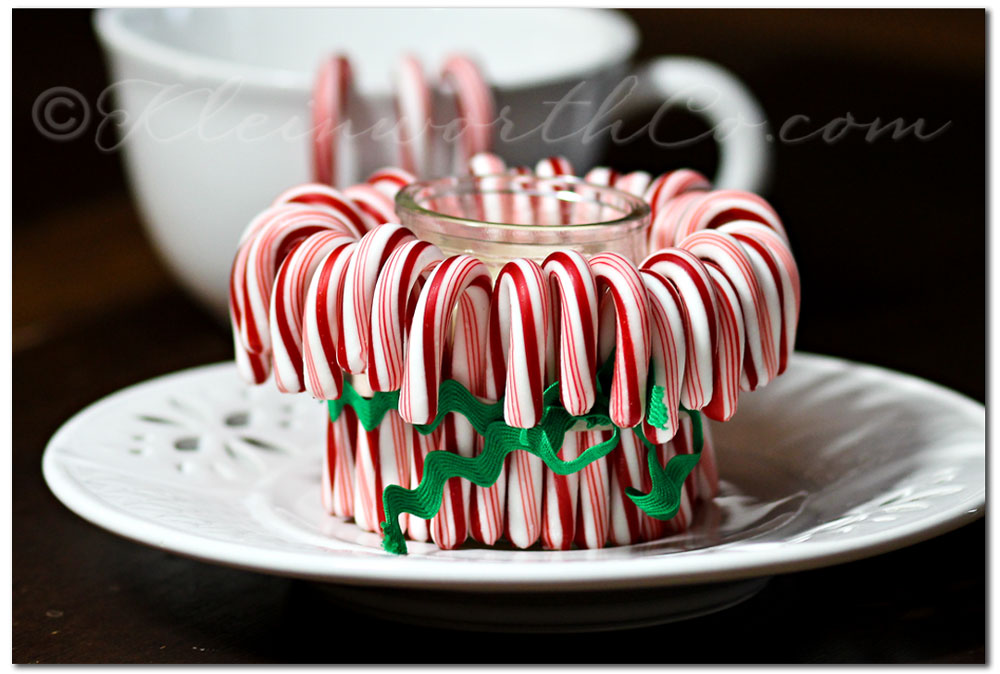 Ingredients
20-30 Mini Candy Canes
1- 7oz Candle
1 Rubber Band
1 Ribbon of Choice
Instructions
Wrap candle with rubber band.
Stick the candy canes in the rubber band all the way around making sure they are tight.
Wrap ribbon over the top of the rubber band to cover it.
This is a great craft for the kids because it's quick & simple. Plus they are great helpers when it comes to unwrapping all those min candy canes. :)
http://www.kleinworthco.com/2012/12/candy-cane-candle.html
Recipe Source: www.kleinworthco.com | (c) Kleinworth & Co All images & content are copyright protected. Please do not use my images without my permission. If you wish to republish my recipe, please re-write it in your own words or link back to this recipe.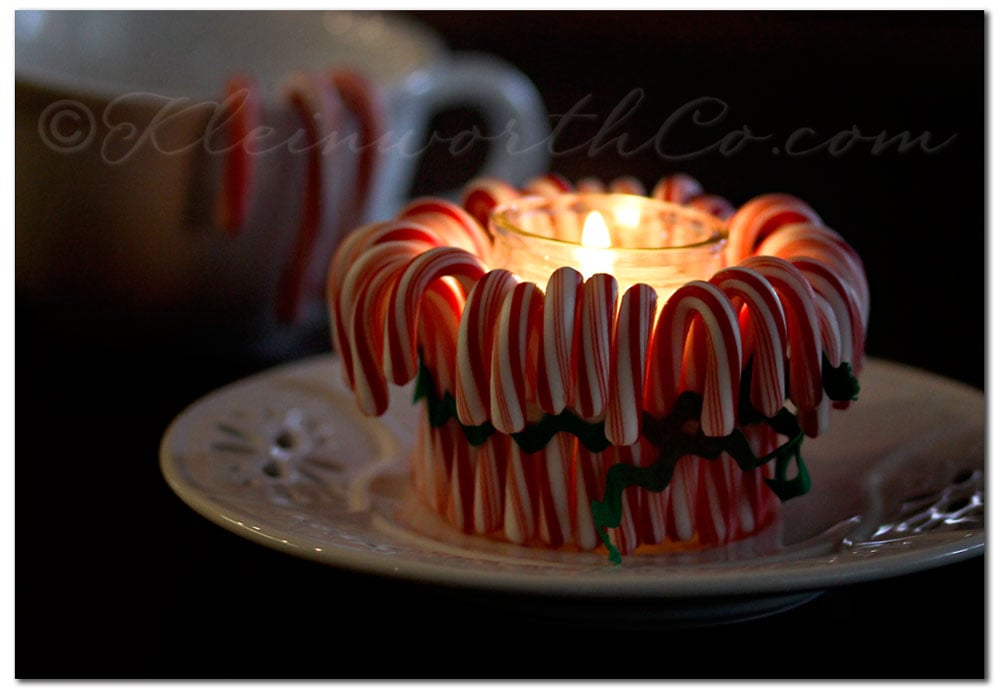 The cool part is that when the candle has been burning for a little while & it starts getting warm the candy canes become more fragrant- so be sure to choose a candle scent that will work well with the peppermint.  I was using vanilla sugar cookie so it worked out great.   This is a super easy project to get the kids involved in. I had mine unwrapping all those tiny candy canes to speed up the process for me.  The whole thing took me less than 20 minutes & that was only because I was waiting for them to get those wrappers off.  :)
Be sure to come join me this Friday to share all your holiday goodies for the last
12 Days of Christmas- Holiday Bucket List Linky Party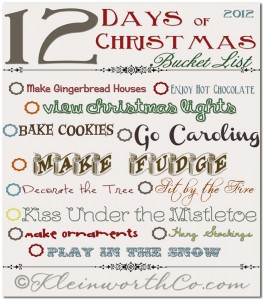 Hi! I'm Gina- the creative mind & photographer behind Kleinworth & Co. I'm a mom to 3, wife to a Fire Chief & homeschooler who is bursting at the seams with project & recipe ideas. I love the share simple & cost effective ways to decorate your home, create fun projects for the kids & feed your family well.
Latest posts by Gina Kleinworth (see all)